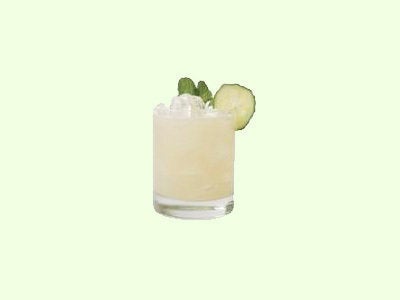 Earth Day approaches -- let's drink!
OK, maybe not the first thing you'd usually think. But celebrating the planet can involve a little alcohol, and if you're not into sustainable beer, maybe this is more your speed:
VeeV, which claims to be the first green spirits brand -- I look forward to the comments on this one -- is offering to donate a dollar to rainforest protection for each "Treetini" cocktail made with their Acai booze purchased in the month of April. That's an interesting variation on the Earth Day Deal.
What's a Treetini? Happily, the folks at VeeV are fuzzy on this, and have left it mostly in the hands of bartenders across the country. Here are a few drinks that bars have made with the stuff:
Treetini at Uncommon Ground - Chicago, IL
2 ounces Veev Acai Spirit
2 ounces housemade honey-ginger liqueur
1 ounce orange juice
0.5 ounce blood orange bitters
Squeeze of fresh lemon juice
Orange twist, for garnish
Shake all ingredients well with ice and strain into a martini glass. Garnish with the orange twist.
Treetini at Stingaree - San Diego, CA
1.5 ounces VeeV Acai Spirit
Splash of St. Germain Elderflower Liqueur
2 ounces mango juice
1 orange slice
Muddle the orange slice in the bottom of a bar glass. Add VeeV, St. Germain, mango juice and shake well with ice. Strain into a chilled martini glass.
Treetini at Simply Pasta - New York, NY
2 ounces Veev Acai Spirit
1 ounce apple juice
Splash of fresh lime juice
Lemon wedge, for garnish
Shake all ingredients well with ice and strain into a martini glass. Garnish with the lemon wedge.
VeeV says this is what enables them to say they're green:
- VeeV donates $1 for every bottle sold back to the Rainforest to help the safe harvest of Acai.

- VeeV engages in green and sustainable business practices such as being the first Carbon Neutral Spirits Company in the world, uses renewable wind power for distillation and uses recycled materials and organic inks to name a few.
REAL LIFE. REAL NEWS. REAL VOICES.
Help us tell more of the stories that matter from voices that too often remain unheard.