Tohoku is the northernmost region of Honshu, Japan's main island. The eastern portion of Honshu borders the Pacific Ocean, and also happens to be on the western edge of the Ring of Fire, a vast area circling the Pacific where many earthquakes and volcanic eruptions occur. It's surprising that there aren't more disasters in Japan considering the hyperactivity of the area, but the Pacific Plate showed no restraint on the fateful afternoon of March 11, 2011.
A magnitude 9.0 earthquake with an epicenter just 130 kilometers off Japan's coast could be felt throughout Japan and as far as China, Korea, and the Philippines. Unfortunately, the worst was still to come. About half an hour later, a wave originating in the Pacific reached the Japanese coast, becoming the tsunami that breached sea walls and caused unimaginable devastation, destroying homes and taking the lives of thousands. Both the 3.11 earthquake and the tsunami damaged the nuclear reactors in Fukushima Prefecture, and the resulting nuclear meltdown forced many residents to flee.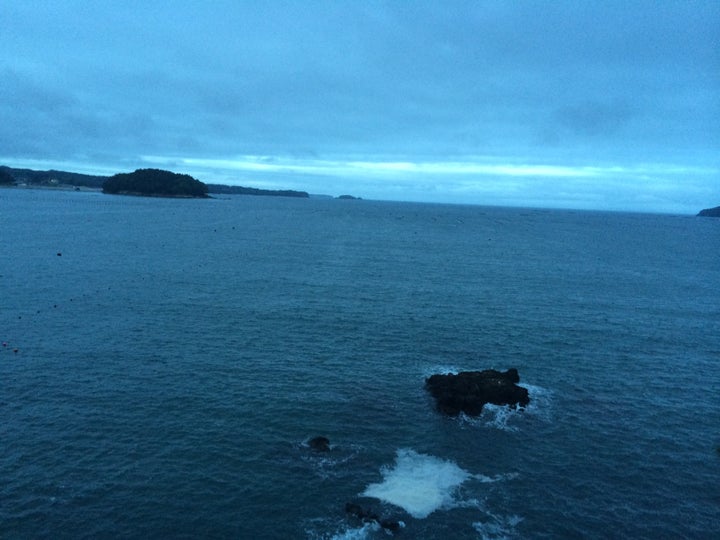 Five and a half years later, progress has been slow. This past summer, I went with the NPO Place to Grow up to Miyagi Prefecture, parts of which were hard hit on March 11. It wasn't my first time volunteering in Miyagi, but I was about to encounter something completely new and harrowing: farming.
I call it harrowing not only because of the backbreaking work (which involved planting green negi onions in sprawling fields of parched dirt under the fierce July sun), but also because much of what we did appeared to be futile. Despite all our work on a huge farm in Utatsu, which is part of the especially hard-hit coastal town of Minami-Sanriku, the majority of the negi onions would die in the brutal heat and inhospitable soil. Most of the ones that survived wouldn't be sold, or if they were, it would be for an extremely low price due to competition from other farms.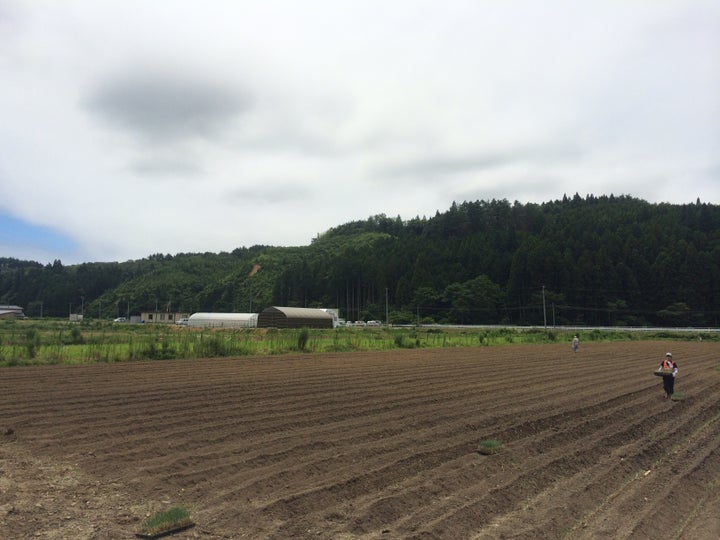 After the destruction caused by 3.11, farming in Tohoku—which was already hard—took a turn for the worse. Utatsu's farming woes (as well as those of many other Tohoku regions) were amplified when the tsunami hit. In a matter of minutes, practically all of the crops died and equipment was destroyed or irreversibly damaged.
I talked to Peter Tanaka, a volunteer who is originally from Tokyo but moved to Miyagi after the earthquake and works tirelessly on the Utatsu farm. He told me that before green onions, they tried cucumbers, and before that, broccoli, and almost 20 other types of vegetables before that. For the last few years, they have been working hard to find things that will both grow well and be profitable, a balance that can be extremely difficult to achieve.
As the towns have gradually been rebuilt, the government's response to farmers has been to provide them with high-tech equipment. However, the equipment isn't of much use, especially this year when the soil is so dry, and the only way to farm is the old-fashioned way: getting down on hands and knees, then rising into what feels like a perpetual squat. The new equipment sits in a huge shed, unused and rusting.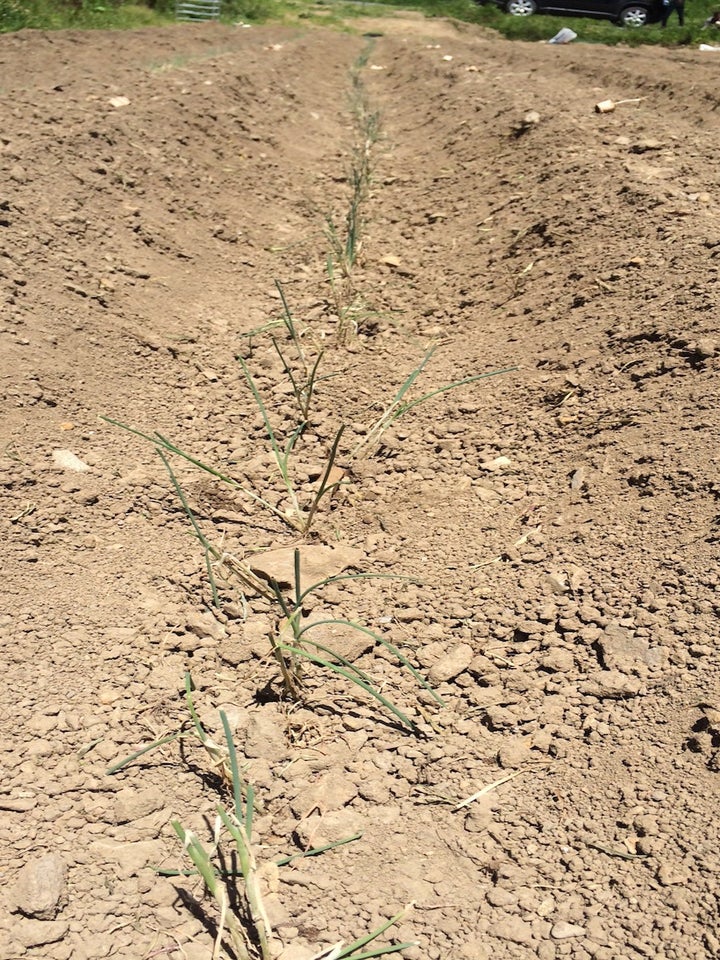 What can be done moving forward? Recently, I talked to Peter about what a solution might be. When I asked him what he thinks should change about the farming situation he responded, "A lot of things. The government could help out more by creating policies that make it easier for newbie farmers to get grants. Banks could also give loans without huge interest rates. Lots of things."
And what's happening now? This year is probably the worst the farm has ever encountered (mainly because of the unfavorable weather conditions), says Peter, but he is busy nonetheless because demand for the negi onions has grown relatively high.
Farming is not easy, but Peter tells me people who choose to farm often get a sense of fulfillment from working hard and they don't need that much money—yet they do need the government's increased support, as well as our support. He adds, "I've seen a lot of projects here in Minami-Sanriku that many NPOs funded but didn't fund to the end, and the projects failed. I think the results would have been different if they had stuck to the end."
My work on the farm may not have changed too much, but what I've learned from it is invaluable. For those of us not living in Tohoku, knowing what's actually happening is an essential step in helping. In addition, a certain degree of stick-to-itiveness is necessary for humanitarian aid to have a real impact. Peter's awareness of local needs, together with his long-term effort, is admirable. The possibility of making a difference lies in this kind of drive and commitment.