The beach's unique coloring is a result of a 49,000-year-old volcano called Pu'u Mahana that spewed greenish stones, called olivine. When mixed with the beautiful Pacific ocean, the olivine from the cinder cones erodes, giving the sand its jade-like color.
Who knew volcanic spew could be so pretty?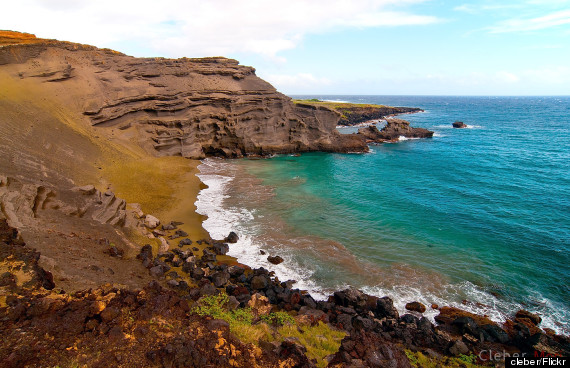 Getting to beach is a little bit of a trek, as you can only get there by taking a 90-minute hike. Since the beach is located on the very tip of the island, we recommend you make a day of it and check out the Volcano National Park on your way there.