Green sea turtles are the latest success story of the Endangered Species Act, federal authorities said Tuesday.
After "years of coordinated conservation efforts," turtles from breeding populations in Florida and the Pacific coast of Mexico will be reclassified from endangered to threatened, the U.S. Fish and Wildlife Service and the National Oceanic and Atmospheric Administration said.
Accomplishments in those areas "are a roadmap for further recovery strategies of green turtle populations around the world," Eileen Sobeck, assistant NOAA administrator for fisheries, said in a statement.
"Ultimately, this will help us protect and conserve green sea turtles more efficiently and effectively, so that we can achieve our goal of recovering the species," Sobeck said.
The status change comes nearly four decades after green turtles were first listed, in 1978.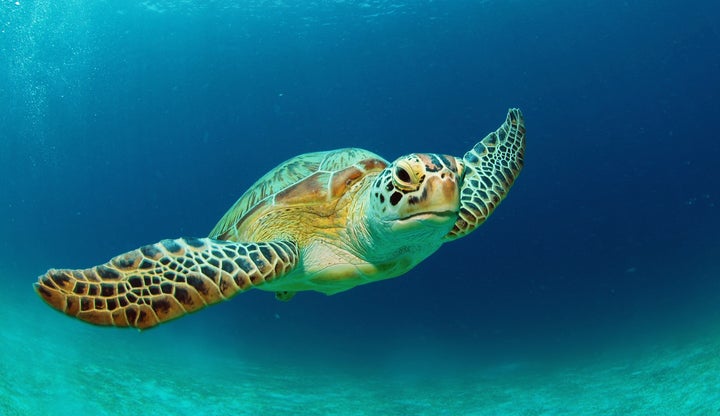 In March 2015, responding to a petition from the Association of Hawaiian Civic Clubs, the two federal agencies kicked off a lengthy review of the green sea turtle's global status. The species has since been divided into 11 separate populations, which NOAA says allows for "tailored conservation approaches." Eight populations have been classified as threatened. Three --  the Mediterranean, Central West Pacific and Central South Pacific -- remain endangered. 
While turtles are not out of the dark just yet, the reclassification shows partnerships are "making a real difference for some of our planet's most imperiled species," Dan Ashe, the Fish and Wildlife Service director, said in a statement.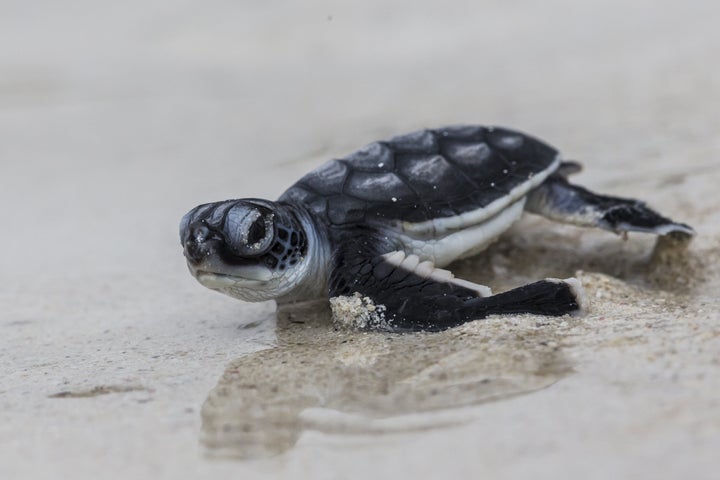 The species is known to live along the coasts of more than 140 countries, with the largest nesting populations found at Tortuguero, in Costa Rica, and Raine Island, in Australia, according to NOAA. There are an estimated 571,220 nesting females around the world, Discovery News reports.
Catherine Kilduff, a senior attorney at the Center for Biological Diversity, said in a statement Tuesday that the recovery of most green sea turtle populations shows the Endangered Species Act is "an essential safety net for endangered wildlife."
"Sea turtles capture our imaginations, improbably crossing oceans for most of their lives before loyally coming ashore to build nests on the beach," Kilduff said. "The knowledge that green sea turtles can overcome illegal harvest, plastic pollution and warming waters testifies to their resilience."
Calling all HuffPost superfans!
Sign up for membership to become a founding member and help shape HuffPost's next chapter
BEFORE YOU GO
PHOTO GALLERY
Radical Sea Turtles