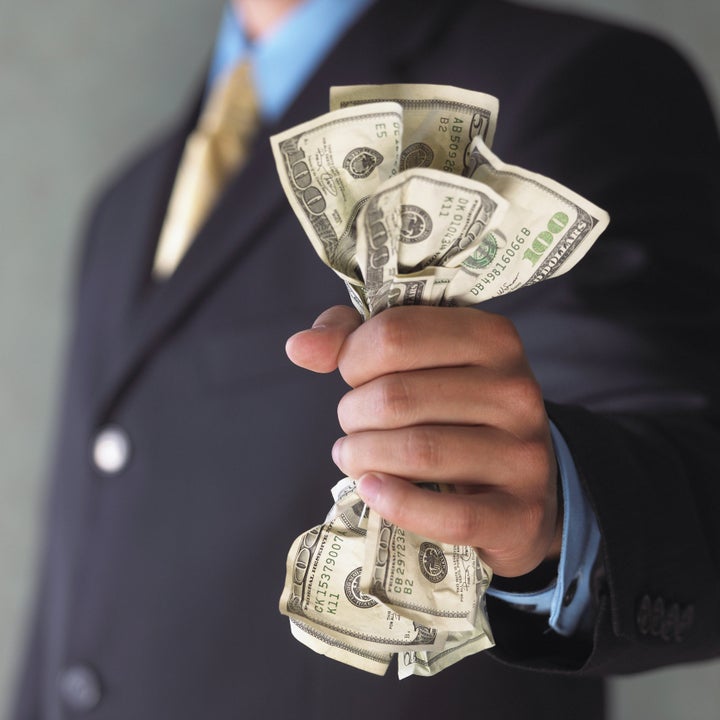 These are troubling times, as the spotlight on microfinance has recently led to unfortunate mischaracterizations and a rush to judgment.
Emotions have been confused for facts and character assassination is used to negate the very real contributions in the fight against poverty. In the current media cycle, commercialization -- rather than unsavory business practices -- has been identified as the cause in the case to discredit microcredit. While the lives of hundreds of millions worldwide have been enriched by opportunity once unimaginable, the words of a few threaten to change the opinions of many -- a dangerous situation, indeed.
The achievements of microfinance on the international stage have been very real, with collective efforts bringing positive change to 150 million of the world's poor and the industry as a whole aiming to reach the two billion people who lack access to basic financial services. As a recent article in The Guardian made clear: what's hurting the reputation of the industry is "unscrupulous operators -- wolves in sheep's clothing flying the flag of microfinance, but employing the tactics of loan sharks."
The wholesale refutation of an entire nonprofit and social business sector that has helped millions worldwide is clearly not the answer. As my colleague Michael Schlein suggested in a recent New York Times letter to the editor, the solution is not to abolish microlending -- but to demand sound and transparent regulation. As the microfinance industry has grown, approaches have also changed to reflect real opportunities, market differences, pressures, and real grievances. Some of these strategies include commercialization, IPOs and increased competition.
Here in the U.S., domestic microlending strives to put the elements of that successful model to work in very different circumstances. From unregulated to highly regulated markets, domestic microlending has grappled with the enormous need -- over 10 million small business lack access to fairly priced capital -- to grow, sustain or start a business. That lack of access has resulted from many factors from business type, to risk profiles and to the very high cost of delivering both the dollars and the support services needed to improve success.
For many years, much of the discussion surrounding U.S. microfinance has been about how different the model and the customers are from the international scene. Those comparisons have focused on the size of the loans made, the presence of banking institutions in the domestic market, loan default rates, and an underlying assumption that the land of opportunity simply provides for those willing to work hard.
Though differences exist between domestic and international models, there is also great commonality. Broadly speaking, U.S. and international microlenders share an underpinning philosophy that sufficient access to small business capital can have lasting, positive change on communities and individuals, and be a source of larger social good.
Domestic microfinance organizations have grappled with defining a delivery method that will dramatically increase the numbers of businesses they can serve. That means personal relationships that begin at the application and are sustained over the life of the loan, such as providing resources from coaching to networking and financial education. All of this adds costs, and can make scaling to meet that need very challenging. But scale we must because the rewards to the economy, communities, families, and individuals are simply too large for the country to ignore.
A Bureau of Labor Statistics report issued in early January showed the economy added 103,000 jobs in December. While these figures were lower than several private surveys had predicted, it is worth noting from where those job gains originated. Local governments shed 10,000 workers in December, state employers neither added nor terminated workers, and corporations didn't do much hiring, either. That means all of December's modest gains came from private industry, with most of those new jobs coming from small and midsize businesses.
With U.S. hiring making incremental inroads, small business owners and would-be entrepreneurs -- many of whom live and work outside of the financial mainstream -- will be looking for sources of capital in order to grow. These recent job trends only underscore the importance of domestic microfinance efforts -- and suggest how it can play an enormous role in helping to bolster the nation's economy, providing access to financial resources, education, and training.
REAL LIFE. REAL NEWS. REAL VOICES.
Help us tell more of the stories that matter from voices that too often remain unheard.