Packed with vitamins and nutrients, green smoothies are known for their great health benefits; but when it comes to flavor, raw kale and spinach don't have the best reputation. To compensate for the grass-like taste, many smoothie recipes call for heaps of sugary-sweet fruits.
As a better alternative, Melisse Gelula and Alexia Brue, founders of the health and fitness website Well + Good, have come up with three superfood ingredients to enhance the flavor of any basic smoothie recipe without increasing the sugar content.
Well + Good Basic Green Smoothie Recipe
1 cup of milk (soy, almond or coconut)
1/2 frozen banana
1 cup of greens (spinach, kale or swiss chard)
1 spoonful of any of the below superfood ingredients
Matcha Tea
"This is a ground green tea from Japan," Gelula says. "What's really wonderful about it is it has less caffeine (but you will get a little zing), [is] really high in antioxidants, really high in fiber, [and has] zero calories."
Raw Cacao Powder
"It's filled with antioxidants, it has no sugar in it at all," Brue says. "It also has a surprising amount of iron and fiber."
Gelula adds that cacao is also an excellent palate pleaser. "It makes the smoothie incredibly delicious," she says.
Cinnamon
"We really love cinnamon," Gelula says. "It's been known to help regulate blood sugar, which is really great if you've got a lot of fruit in your smoothies anyway, so you're sort of balancing out the sugar content and the effect that it will have on you."
Still too "green" for your liking? To add even more flavor to your smoothie, Gelula and Brue say a tablespoon of nut butter or coconut oil will really improve the taste. A handful of fruit will also do the trick -- but go easy to avoid adding too much sugar.
Related
Before You Go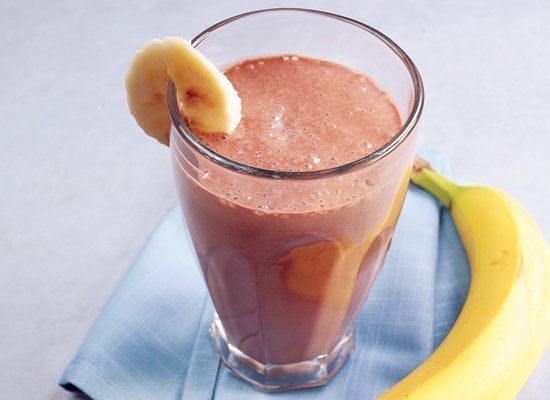 Smoothie Recipes
Popular in the Community