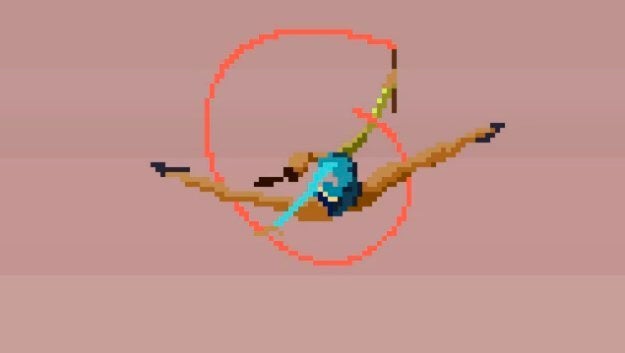 As athletes go for Olympic gold, the global community wins with Olympic green.
 
The sports world is embracing a new form of exemplary sportsmanship -- environmental stewardship. The same ethos of fairness, respect and fellowship that has long been fundamental in athletics is being extended from treating other players with dignity and respect to treating our environment with dignity and respect.
 
A recent New York Times op-ed by NRDC on the greening of sports highlighted that professional teams are adopting energy efficiency measures, installing solar panels, increasing recycling and composting, supporting water conservation, utilizing safer chemicals, offering sustainable menus and purchasing carbon offsets.
 
Carbon offsets have been used for a myriad of sporting events and professions, including the Stanley Cup Playoffs, Seattle Mariners games, Major League Baseball's All Star Game, 13 Ski Green resorts, Super Bowl, Final Four Games, World Cup Soccer, ESPY Awards and even the Olympic Games.  
 
"We have bought offsets the past four years in celebration of Earth Day," said Scott Jenkins, VP Ballpark Operations for the Seattle Mariners, a team respected as an environmental steward in MLB and partner in the Green Sports Alliance. "We offset the CO2 for the entire game day, including travel for fans, the visiting team, and the umpire crew. If done systematically, it could really help raise awareness of the need to address CO2 emissions related to transportation and give fans an opportunity to become more aware as well as an easy way to join the effort. Fan travel makes up the lion's share of all CO2 emissions related to a sporting event - as much as 70 percent."
 
Offsetting Fan Travel to the Olympic Games
 
As the world's premier athletes gather in London for the 2012 Summer Olympics and Paralympics, fans can carry the torch of environmental stewardship by offsetting their travel to the biggest sports event of all.
 
With 30 venues including the newly constructed Olympic Park, 26 Olympic sports and 20 Paralympic sports, 14,700 athletes, 21,000 media, 10.8 million ticketholders, and a workforce of around 200,000, the Olympic Games are expected to ratchet up a total carbon footprint of 3.4 million tonnes of carbon dioxide equivalent (CO2e). This estimate spans over the seven-year duration of the project from bid win to closing ceremonies. The carbon footprint of spectators, including travel and accommodations, is estimated to be the second largest source of emissions with 670,000 CO2e.
As the official carbon offset partner to the Olympics, BP Target Neutral is offering to offset spectator travel emissions for free. To date over 300,000 ticketholders have signed up to offset their travel on the nonprofit's website or Facebook page. BP Target Neutral is also offsetting the emissions from 5,000 Olympic Games vehicles, 70,000 volunteers and its six ambassador athletes. It expects to offset 400,000 tonnes of CO2 emissions, which according to the US EPA is the equivalent of taking 71,152 passenger vehicles off the road for one year. 
The London 2012 offsets will be sourced from a best in class portfolio of six greenhouse gas (GHG) emissions reduction projects, each representing one of the continental regions participating in the Olympic Games. The projects include a reforestation project in Africa, a biomass power generation project in Asia, a landfill gas to energy project in Europe, wind farms in Oceania, a biomass fuel switch project in South America, and a livestock methane capture project in North America.
 
How Cow Manure Is Helping the Olympics Go Green
 
Representing North America in offsetting the Olympics are two dairy farms in Calumet County, Wisconsin.
 
The Holsum Elm Dairy and Holsum Irish Dairy have a combined 8,300 dairy cows and harvest approximately 550,000 pounds of milk per day. But, its cows produce more than just milk. Their manure is put to use as a renewable energy, nutrient-rich fertilizer, bedding replacement, and carbon offset generator.
Cow manure releases methane, a potent GHG 20 times more powerful at trapping heat in the atmosphere than carbon dioxide. But the Holsum dairies divert manure into a biogas control system that captures methane and sends it to generators to produce 2100 kW of power. The electricity is sold to the local utility and is sufficient to meet the electrical needs of 700 homes in the area. The digesters also convert the liquids into a nutrient-rich fertilizer and the solids into bedding replacements, which helps decrease operational costs at the dairies.
The GHG project achieves additional financial benefits by earning carbon credits equivalent to each metric ton of CO2 reduced from the atmosphere from the Climate Action Reserve. To date, the dairies have reduced 39,123 metric tons of emissions, which is the equivalent of removing more than 7,600 passenger cars from the roads for a year.
It is particularly apt that dairy farms are contributing to the Olympic effort because milk, like sports, does a body good.
Calling all HuffPost superfans!
Sign up for membership to become a founding member and help shape HuffPost's next chapter