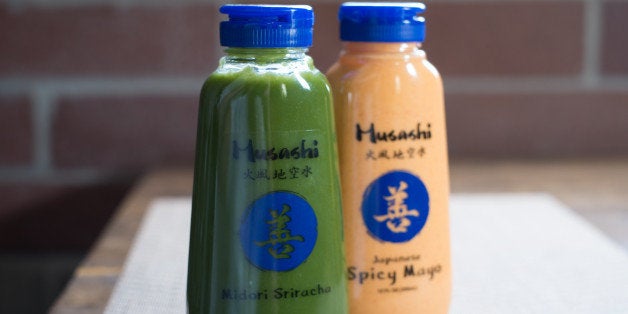 Sriracha -- the kind in the rooster bottle from Huy Fong Foods -- is practically as ubiquitous as ketchup. While we'll always love it, we're ready for something new. Luckily, there's a new sriracha in town, and it's green.
We just tried Midori Sriracha, the self-proclaimed first green sriracha sauce in the country, and it's awesome. New York-based specialty foods company Musashi Foods has broken the mold from the red sriracha sauce we all know and love, and has developed a green sauce from Serrano peppers. It definitely gives the original stuff a run for its money.
The green sriracha sauce tastes fresh, not burnt like red sriracha, and has a vinegary quality to it. The heat is strong, but it's not an overpowering punch that will stun your tastebuds. Instead, the heat builds and lingers, making you want more. Instead of the thin, watery texture of red sriracha, Musashi's green sriracha is thick -- almost like a chimichurri, without all the oil.
In addition to green sriracha, Musashi Foods has also sells a Japanese spicy mayo that is worth a try. It's got a great kick and creamy texture, and stands up well to any spicy mayo we've ever had. The company actually started out producing the spicy mayo sauce, but founder and president Gideon Sarraf didn't want to stop there. After making his own sriracha at home for years, he wanted to introduce the world of sriracha fanatics to a new take on the classic. We're so glad he did.
Midori Sriracha and the Japanese spicy mayo are both available on Amazon and at musashifoods.com. The sriracha sauce is $4.99 for a 12 ounce bottle, and the spicy mayo is $5.49 for a 12-ounce bottle.

Before You Go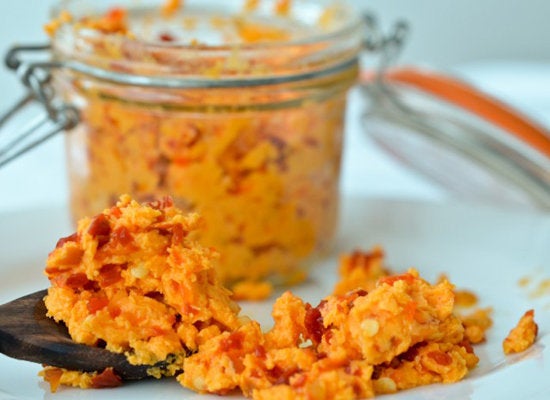 27 Ways To Cook With Sriracha