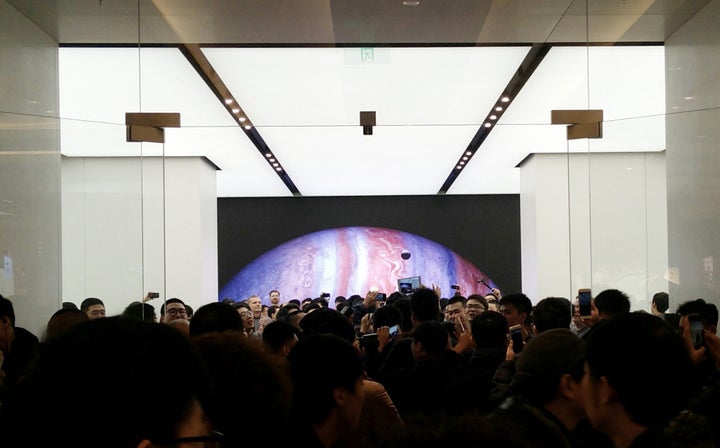 The future has yet to be decided -- and there's no reason to sit around and wait for bureaucrats to make all the necessary choices.
World leaders have converged in Paris for COP21, a conference on climate change that will, for the first time, work toward "a legally binding and universal agreement" to curtail the threat of global warming. With any luck, the 25,000 delegates from governments and agencies around the world will arrive at an accord that could mean better days are ahead for our planet.
Meanwhile, technology companies and entrepreneurs have already plowed forward, enabling substantial change that isn't tethered to a slow political process.
These advances come in many shapes and sizes. They're big and small, physical and data-driven, as simple as installing rooftop solar panels or as complex as applying algorithms to analyze and reduce energy consumption. And they're only going to become a bigger part of the status quo.
This week, some of the most important tech and business leaders in the world -- think Bill Gates, Mark Zuckerberg and Marc Benioff -- launched the Breakthrough Energy Coalition, which aims to develop zero-carbon energy technology and make it profitable.
"Producing large-scale, reliable, affordable, and carbon-free energy is one of these key global problems. The swords that cut this Gordian Knot: breakthrough technologies built and deployed by entrepreneurial companies with global scope," LinkedIn founder and coalition member Reid Hoffman said in a statement.
Along those lines, Apple announced in October that, thanks to solar construction, all of its operations in China are carbon-neutral. And IBM's supercomputer Watson will soon be able to provide more precise weather forecasts based on billions of data points. Airlines could use that data to route planes more efficiently, meaning less wasted fuel and a greener planet.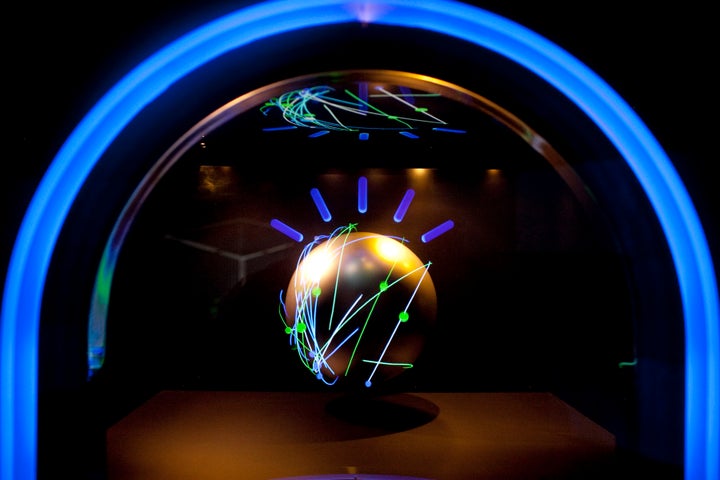 Individuals are also more empowered than ever before to make a difference. Take solar energy, for example. Newsweek explained earlier this year that the price to install solar panels has plummeted by 70 percent since 1998. We're not just talking about fields of shiny glass infrastructure: There are basic units that can be plopped onto your roof by professional installers, a process that doesn't require much more work for you than it would to sign up for basic cable.
Make no mistake: Many in politics are trying to make a difference, but it's just not as easy for traditional utilities and government agencies to make these changes. Twenty governments around the world pledged this week to double clean energy research as part of Mission Innovation. But even regulators acknowledge that change starts small: New York state officials said this summer that the transition to clean energy begins with individual residents.
"Our power system is much dumber than our hardware could permit it to be," he said.
"Utilities are traditional entities. They operate with complicated rules. There's just a lot of barriers to doing this," he added.
It's not as complicated for individuals. You can talk to a company like Sungevity, figure out if your home is eligible and arrange for an installation. Easy.
There are even easier ways to help our planet. You could install a smart thermostat like Nest to monitor and reduce your energy consumption via your smartphone. You could use ride-sharing apps for super-efficient carpooling. You can purchase an electric car the next time you're in the market for a vehicle -- it's becoming less expensive and easier to do.
All this is to say that no matter what our leaders decide or how our states and countries make progress into the 21st century, there's already quite a lot of power at your disposal. Technology could make societies of tomorrow a little bit cleaner if individuals and companies keep saying "yes" to it.
Here's What The 10 Leading GOP Candidates Think Of Climate Change
Related