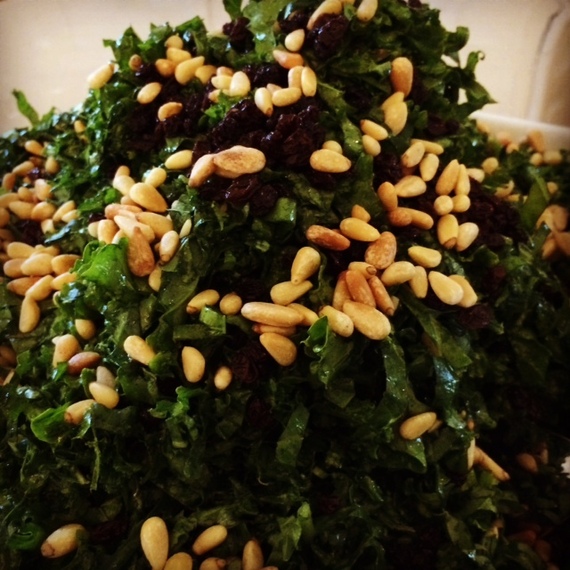 Oh my darlings did it finally happen to you?
You figured out the eight dollars and sixty-three cents you were spending every day on that green juice was breaking the bank, so you went out and bought a juicer.
Now you're juicing everything but your handbag!
We went out and bought an industrial juicer at my catering company but then quickly realized that cleaning this sucker took longer then my last three relationships! But oh my dears, it is worth it. After all you are what you eat and all that. Dang I wish I'd skipped all that kishka growing up. What the hell is in that stuff anyway?!
In honor of going green and feeling gorgeous what follows are a few recipes that will put some green in your life machine! Rrrrrrrrrr!
All of these recipes can be prepared in five to 10 minutes depending and can serve two to four people.
Rossi's late morning- juice- boost
Well really dears almost any vege is great to juice, but I'm partial to what I call my late morning Rossi- boost. Put into your juicer a heaping handful of spinach, 3 celery stalks, 1 cut up cucumber, a heaping bunch of parsley, 1 sliced green apple and a few wedges of green cabbage. If I'm feeling under the weather, I throw in fresh ginger too. Folks say organic is the way to go here, so you're not drinking pesticide cocktails, but do as you choose darlings, I give you an A for effort either way.
Not Your Mama's Spinach Smoothie
For smoothies, it's best to have a fairly powerful blender. I have personally had the experience of blending up a concoction with one too many Reese's peanut butter cups (don't ask) and actually blowing up the blender. So snag an extra durable blender. Throw in two heaping handfuls of spinach, a half cup of thick yogurt, like the Greek kind, a half banana cut up and a drizzle of honey. Then puree away and oy vey. Sometimes I throw in a little ice to make things nice and frosty but you don't have to. I have also tossed in soymilk, rice milk, almond milk and milk, milk. Moo-icious.
Don't think you need a machine to add green into your life. Here are two of my popular Green-a-licious-dishes.
Sweet and Crunchy Kale salad
Buy two bunches of kale and wash.
Cut out the stalks and any hard parts and julienne the rest as nicely as you can.
Make a dressing out of two shots of good olive oil, I like virgin olive oil and otherwise don't require virgins of any kind, the juice of one lemon, two drizzles of champagne vinegar, a dollop of Dijon mustard, a dollop of honey and salt and pepper to taste.
Mix your kale in this (very well) a half-hour before serving so it softens nicely and toss in currants or raisins and toasted pine nuts or almond slivers.
Easy Arugula Sauté
Everyone knows arugula makes a killer salad dears, but what about as a hot side dish? Why not! I like to use baby arugula, mostly because I'm lazy and it comes prepped and washed but any arugula will do. For regular arugula just cut or tear it into bite size pieces and wash and dry well. Get a skillet medium hot and drizzle in olive oil, then sauté a plop of fresh minced garlic. When garlic starts to brown, throw in your arugula, season with salt, pepper and a pinch of hot chili flakes, sauté just a minute or two until the arugula softens. If you don't like spice, skip the chili flakes.
A toss of grated Parmesan is the perfect topping for this yummy side dish but sure isn't necessary. Enjoy!
If I have helped to make your day a little more "regular" then my mission as your Jewish mama is complete.