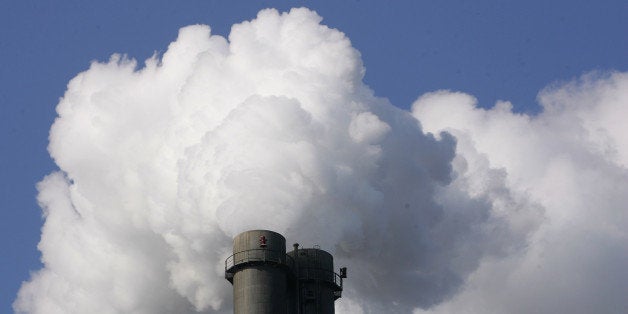 * Carbon dioxide, methane volumes grew faster in 2012
* World temperatures to rise 2 degrees by mid-century
* UN conference in Warsaw to seek new emissions pact (Adds detail, background, quotes)
GENEVA, Nov 6 (Reuters) - Atmospheric volumes of greenhouse gases blamed for climate change hit a new record in 2012, the World Meteorological Organisation (WMO) said on Wednesday.
"For all these major greenhouse gases the concentrations are reaching once again record levels," WMO Secretary-General Michel Jarraud told a news conference in Geneva at which he presented the U.N. climate agency's annual Greenhouse Gas Bulletin .
Jarraud said the accelerating trend was driving climate change, making it harder to keep global warming to within 2 degrees Celsius, a target agreed at a Copenhagen summit in 2009.
"This year is worse than last year, 2011. 2011 was worse than 2010," he said. "Every passing year makes the situation somewhat more difficult to handle, it makes it more challenging to stay under this symbolic 2 degree global average."
Greenhouse gas emissions are set to be 8-12 billion tonnes higher in 2020 than the level needed to keep global warming below 2 degrees, the U.N. Environment Programme said on Tuesday.
If the world pursues its "business as usual" trajectory, it will probably hit the 2 degree mark in the middle of the century, Jarraud said, noting that this would also affect the water cycle, sea levels and extreme weather events.
"The more we wait for action, the more difficult it will be to stay under this limit and the more the impact will be for many countries, and therefore the more difficult it will be to adapt."
He said the climate system was dominated by the ocean rather than the atmosphere, and the time needed to warm the seas meant the full impact of current emissions would only be felt later.
"Even if we were able to stop today - we know it's not possible - the ocean would continue to warm and to expand and the sea level would continue to rise for hundreds of years."
Delegates from over 190 nations meet in Warsaw next week for a U.N. conference to work on emission cuts under a new climate pact to be signed by 2015, but to come into force only in 2020.
The WMO bulletin said the volume of carbon dioxide, or CO2, the primary greenhouse gas emitted by human activities, grew faster in 2012 than in the previous decade, reaching 393.1 parts per million (ppm), 41 percent above the pre-industrial level.
The amount of the gas in the atmosphere grew by 2.2 ppm, higher the average of 2.02 ppm over the past 10 years.
Carbon dioxide is very stable and is likely to remain in the atmosphere for a long time, Jarraud said. The concentrations were the highest for more than 800,000 years, he said.
"The increase in CO2 is mostly due to human activities," Jarraud said. "The actions we take now or don't take now will have consequences for a very, very long period."
The second most important greenhouse gas, methane, continued to grow at a similar rate to the last four years, reaching a global average of 1819 parts per billion (ppb) in 2012, while the other main contributor, nitrous oxide, reached 325.1 ppb. (Reporting by Tom Miles; editing by Stephanie Nebehay and Alistair Lyon)

Before You Go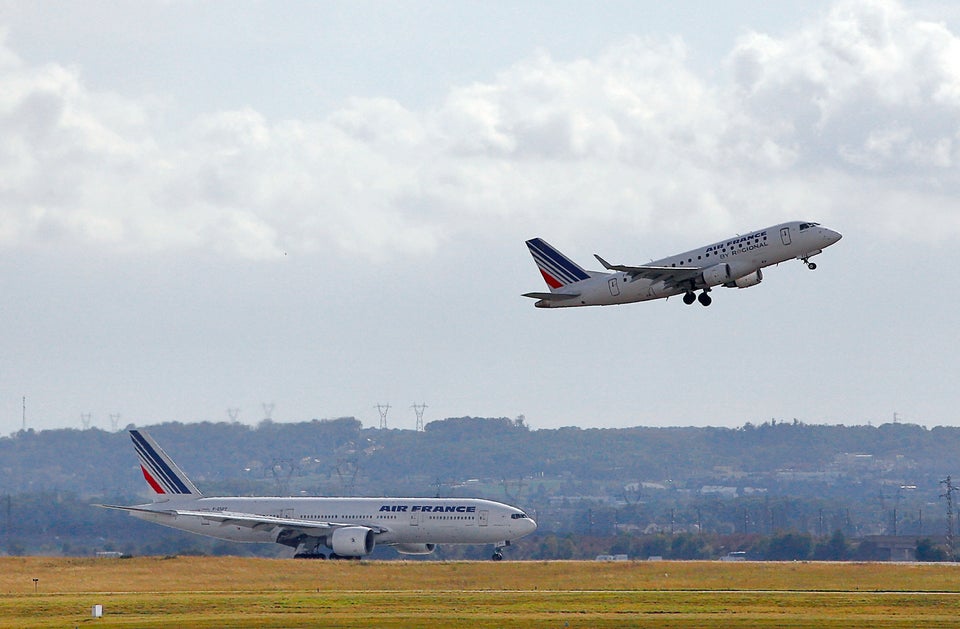 Connect The Dots On Climate Change
Popular in the Community