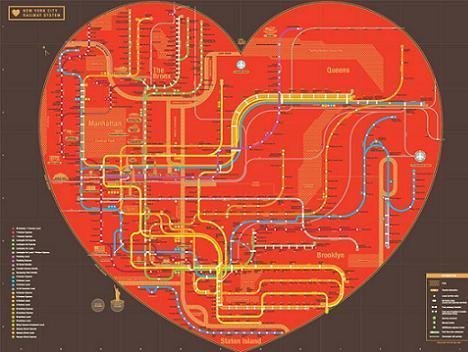 Pasadena's Art Center College of Design believes that design can bridge eco-friendly products, services and technologies with the public's desire to lead more sustainable lives. When you pause and give thought to Apple's iPod, you realize that this is so, so TRUE!
"Design is a leading feature in propelling the adoption of new technology," says Matthew D. Trevithick, Partner, Venrock, a speaker at the recent Sustainable Mobility Summit, presented by the Pasadena Art Center College of Design.
Dave Muyres, Executive Director of the Art Center Summit, explained, "Why I am super excited about this topic and why I think design can play such a key role is because design can package new technologies into a form that makes consumers excited about something to buy," says the man who holds six patents.
"Hence the switch to environmental ways will be that much faster. That's what design should do - people comply without force. An example is the new iBook. Another example is Toyota's Prius vs. the Honda Civic. We need to appeal to the average consumers, the bulk of the consumers, to embrace change as fast as possible by making people excited about new products. We just want to be sitting at the table with the finance, business and regulatory guys." He got what he wished for - even the Air Force showed up to present on sustainable mobility at the Summit.
Geoff Wardle is the Director of Advanced Mobility Research at the Art Center College of Design. He co-chaired the Art Center's recent Summit: Expanding the Vision of Sustainable Mobility.
Andy Karsner, Former Assistant Secretary, Office of Energy Efficiency and Renewable Energy, was a featured speaker at the Summit. He took a few minutes to talk with Paige Donner of Greening Hollywood as featured on The Huffington Post.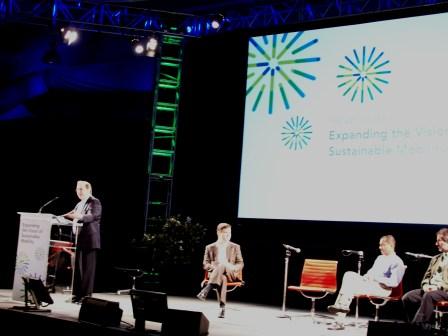 Andy Karsner presenting at the Pasadena Design Center's Sustainable Mobility Summit '09
As Assistant Secretary, Karsner managed our nation's $1.72 billion federal applied science, research, development and deployment portfolio which promotes marketplace integration of renewable and environmentally sound energy technologies for transportation, generation and efficiency.
"Endless cars upon miles of roads is the prison we have built for ourselves," said Karsner. "We need nothing less than transformational disruption."
Karsner spoke about building bridges of communication between the government and private initiatives. He recalled his experience when he reached out to Disney to help with a campaign aimed at youngsters. He said that even Disney was put through a 9-month waiting period before they were awarded the government contract.
Andy Karsner: We've started to crack that nut. You may have seen some of the ads by the Ad Council that we funded reaching that demographic with the 'Unplug the cell phones,' and the guys interviewing the girl saying 'Is that your cell phone?' Some of those are running on 26 cable channels. So we started to crack that with popular media.

The truth is that governments generally are more handcuffed through contracting restrictions that enable a limited group of beltway specialists to dominate communication messaging. And that's not a question of which administration. It's just a systemic question of government tailor-making its own straitjacket so that it can be ineffective.

And so what I would say what the opportunity is, is to waive some of those tight contracting rules and have someone of the caliber of Carol Browner, or of her team, be able to convene some of the top communications specialists and agencies and creative people in the country and galvanize them into saying How do we problem solve?

And I don't know whether that's a contest amongst them or a collaboration between them, but it starts by employing resources.

I went to Disney because I'd seen the old archives, of what Disney did during World War II. You know, and Dr. Seuss. And again, we employed our artistic talent for a national purpose. Right now we have more impediments than accelerants in getting our creative people engaged in a national mission that the government has a catalytic role in.

So it starts with the government getting out of its own way. That''s 1) which means waiving some of the contracting rules and legalities that inhibit its engagement with top talent. I told you about the 9 month impediment for Disney.

And then 2) it starts with convening. The most powerful thing government can do is convene. And top leaders from these companies and agencies and community, I think, will be very, very responsive.

It's very difficult to staff up a government with presidential appointees quite frankly. That's one of the big things the government is in its own way of. And this particular administration has put very onerous, elevated restrictions on the talent that it attracts that I think are probably slowing down the process... you know, one of the young ladies dropped out because of a $1,000 lien from her taxes owed.

The pace matters in terms of attracting people. But there's a lot of fine people that want to help.

Each of these platforms are very empowering. What you make of them is ultimately what you get out of them. My predecessors weren't very well known in Wall Street or Silicon Valley and were, in many ways, confined to the Beltway and the silos that they work in. I just chose to do something different with it. I think any of the President's appointees can do that. And I think a lot of them will be inclined that way.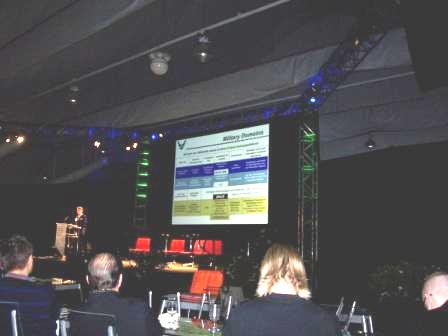 U.S. Air Force presenting at the Pasadena Design Center's Sustainable Mobility Summit '09
Amory Lovins is widely seen as The Design Guru by many of his peers. He co-authored the book, Natural Capitalism: Creating The Next Industrial Revolution, with Paul Hawken, in 1999. This Harvard and Oxford dropout is Chairman and Chief Scientist at the Rocky Mountain Institute.
The Rocky Mountain Institute is a "think-and-do" tank that creates abundance by design. Lovins has briefed 19 heads of state and has consulted for more than 80 Fortune 500 companies.
"We need to just get on with doing something whose outcomes we agree on rather than motives," said Lovins when speaking about sustainable mobility design. "Abundance by design is profitable and fun."
Examples: The Bat and Mindset All Electric Vehicles
The Mindset vehicle, co-designed by David Wilkie and Murat Gunak of the Swiss automobile upstart Mindset AG, is a fully functioning all electric luxury vehicle. Its nearest cousin is the Tesla. In terms of luxury, where Mindset differs is in its interior bucket seats, all leather, with fine carpet detailing that can be customized and raw silk pillow accents for the backseat. Designer Wilkie did this with the intention of evoking the days when we "went for a family drive," or possibly on a date, hence the bucket seats. You know what I mean... It is priced at about 50,000 Euros.
The Bat 11 is a remake of the BAT - Berlinetta Aerodynamica Tecnica - which has been redesigned by Bertone, the Italian coachbuilder. When it's running it will be an all-electric vehicle. Gary Kaberle part-funded the design and build of the car. Think Bat Vehicle returns.
Now, if you really want to blow your mind, check out what Dr. Leik Myrabo, Professor, Rensselaer Polytechnic Institute, works on. The closest comparison would be Tesla....not the car, rather, Tesla, The Scientist.
Myrabo is an aerospace engineering professor who first had the idea for laser-propelled lightcraft a decade ago while working on Star Wars anti-missile technology. Laser-propelled lightcraft is a vehicle which uses an external source of laser or laser energy to provide power for producing thrust. For three decades he has been working to create and demonstrate the non-chemical propulsion of space vehicles based on beamed energy propulsion rather than oil. The technology is a functioning technology. "It works," says Myrabo.
www.lightcrafttechnologies.com
And what did these great minds have to say about public transportation?
Timothy Papandreou of San Francisco's Metropolitan Transit Authority encourages us all to go into Eco-Rehab: "It's our lifestyle folks. It's our own lifestyle. Climate change is us. It's what we're doing in our everyday lives." He recommended walking and bicycling. And then walking and bicycling some more.
And since The Pasadena Art Center College of Design is primarily an educational facility, it gave five of its students the opportunity to showcase their sustainable mobility designs.
Spencer Nikosey - Kill Spencer, Travel Bags, made out of re-purposed military tarps and hardware.
Gabriel Wartofsky - Little Blue Bike (as in Santa Monica's Big Blue Bus, but bicycles.).
Todd Jones - Motorcycle Helmet.
Matthew Clark - Plastic Bike.
Radhika Bhallo - Bike and Cart made from organic, recyclable materials.
More students participated in the summit through the real-time photo visualization computer stations that were configured by Mark Goerner, an Art Center Professor and expert in entertainment design. The students would listen to the speakers' presentations and then design immediately based on where those thoughts and inspirations lead them.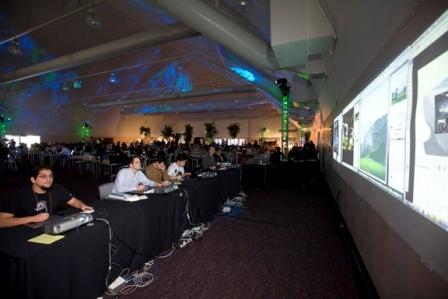 Pasadena Art Center Design students rendering photo visualization in real-time, Photo by Steven A. Heller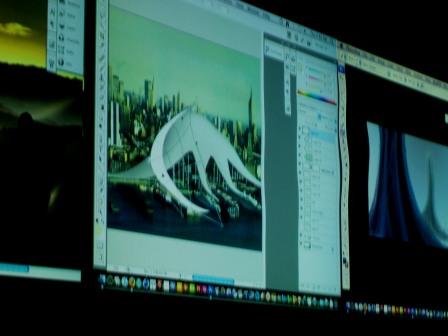 Computer photo visualization in real-time of Sustainable Mobility Summit presentation, Pasadena Art Center of Design '09, Photo by Steven A. Heller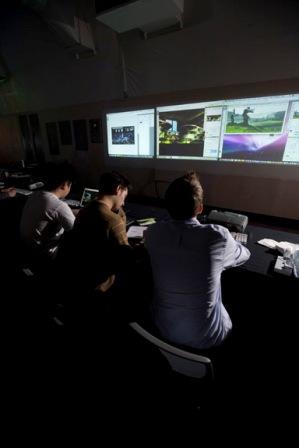 Pasadena Art Center of Design students at work-play, Photo by Steven A. Heller
Related
Popular in the Community