A common thread you see throughout the burgeoning eco-beauty industry is the desire, backed by action, to care for people while providing safer, cleaner beauty and personal care products. This care for people is demonstrated in manufacturing beauty and personal care products that are chemical and toxin-free and by employing people in that manufacturing process with living wages and people-friendly employment practices.
SukiPure is a line of clean cosmetics, currently found in Whole Foods stores across the nation as well as 600 other outlets, that embodies this new ethic of sustainable business models within the beauty care industry. "I believe in a different way of doing business. SukiPure employs people at a living wage, which I just believe in," confides Suki Kramer, founder and CEO of SukiPure, who is not shy to reveal that she started her $5 million a year gross sales beauty care company in her kitchen while freelancing as a journalist. Since she incorporated in 2002, she has since expanded her manufacturing enterprise from her converted Massachussettes barn into a 16,000 square foot building. "We've doubled in size every year. And, it's not unheard of to manufacture in this country," she adds.
Her products? Some of the cleanest, purest to be found on any shelf. "There are ways to preserve natural products. I make my products and ship them fresh. If the dairy companies can do it, why can't I?" asks the spunky eco-entrepreneur. "We don't have products stockpiled in a warehouse. We employ a combination of great manufacturing processes and great ingredients. We don't mass produce. Every batch is tested and is clean."
Suki Kramer explains that any product that is water-based will have a tendency to grow mold, hence will have preservatives. For that reason, her products often employ a pump and use botanical ingredients other than water such as pure, premium, steam distilled essential oils, organic rice flour, handmade organic saponified olive oil and also ingredients such as rose hips, calendula and lemongrass. "We formulate things for people who want to see something actually happen with natural products -- rather than going back to synthetics," says Suki.
"As models such as venture philanthropy, microfinance and social entrepreneurship are embraced by non-profit organisations, and corporations start to focus on social issues, the barriers between the business and non-profit sectors continue to erode," says-- www.ashoka.org "Social entrepreneurs blur the line between for-profit and non-profit to spur global social change." Ashoka is the global association of the world's leading social entrepreneurs -- men and women with system changing solutions for the world's most urgent social problems.
Joshua Scott Onysko, founder of Pangea Organics, dropped out of school when he was 15. "The world is our teacher," says the uber-eco-entrepreneur, who, by the way, is barely 30.
In a short few weeks, Onysko will be flying into Johannesburg where he will ride a motorcycle up through the African continent and into Zambia. In Zambia he, through his company Pangea Organics, is micro-financing a solar powered facility to produce lavendar and lemongrass oils. His employees? 23 Zambian women who have been widowed by HIV and would otherwise have little option to make a living for themselves and their children other than distilling moonshine. Onysko's business plan transforms the distillery into one that uses solar power to heat up water and botanicals to create organic and natural essential oils.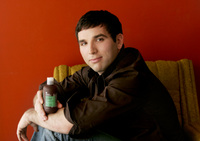 "By 2012 we are trying to purchase 20% by volume of products manufactured by women-owned farms. 87% of the world's food is grown by women. 1% of the world's land is owned by women," says Onysko.
This is socially conscious, eco-entrepreneurship in action. And these are the kinds of practices you support when you vote with your dollar to purchase eco-friendly beauty products. You are not only taking better care of yourself and your family's health, but that of others' in the world at large.
It's easy to make a difference. It starts with us. And it's so much easier to care for others when we care for ourselves, first. Buddha Nose, founded in 2004 by Amy Galper, a NYC-based Shiatsu practitioner, is all about that.
"While I was treating my shiatsu clients, I realized that these stressed out NY women had a really hard time just taking 5 minutes for themselves. The aromatherapy I subsequently developed allowed them to connect sensorially with their bodies," which, she explains, allowed her to proceed effectively with her shiatsu therapy.
Galper sees beauty and wellness integral to one another. She developed Buddha Nose after being diagnosed with a rare kidney disease, which has since gone into remission. "It's important for women to experience their beauty with their wellness. We need to have the mind/body aspect in our beauty ritual."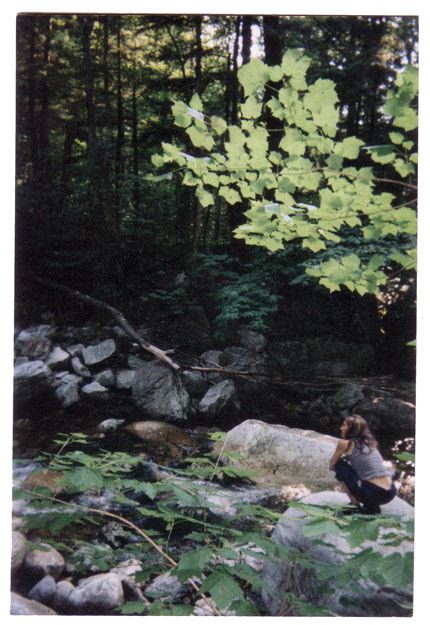 Amy Galper Inspired by Nature
One of her signature balms, Bodhi Balm, invokes stillness and sitting and uses cedarwood, juniper, and frankincense which are all scents that Buddhist monks use to invoke peaceful meditation. Galper and her husband are currently working on their off-the-grid, eco-friendly home in upstate NY.
Suki Kramer, Joshua Scott Onysko and Amy Galper are all signatories to OASIS, (Organic and Sustainable Industry Standards) a pioneering organization whose purpose is to support organic and sustainable Health and Beauty consumer goods.
For further reading on this topic, please see here. "There are so many companies claiming to produce "natural" products -- and so, the term natural has become meaningless. A company can say all natural on a product and still put synthetic ingredients inside. It happens with 99% of the products on the market today." -- Suki Kramer.

Whole Foods Market's Premium Body Care Standard [Corrected from "Index"]

OASIS Seal
REAL LIFE. REAL NEWS. REAL VOICES.
Help us tell more of the stories that matter from voices that too often remain unheard.