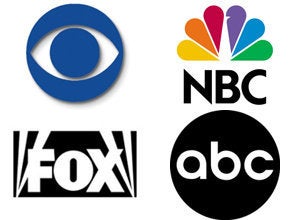 At this year's 2nd annual Hollywood Goes Green Summit, executives from all the major studios, Disney, Universal, Fox, CBS and more were in attendance to discuss their businesses' trends toward sustainability.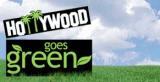 Hewlett-Packard and GM were the title sponsors, again, this year, for the two-day conference held at Universal City put on by Zahava and Michael Stroud. "HGG was truly a top tier 'Green' event! The moment I arrived I was greeted with enthusiasm. The venue was lovely," said Cynthia Kiktavi of Kiktavi Design. "Topics were interesting as well as thought provoking and vendors were knowledgeable about their products. Zahava did a great job!"
GM's Dave Barthmuss said, "Let's just address the elephant in the room," when he delivered his keynote speech. Even in the midst of the current economy and the auto industry's bailout, GM still showed up with its new hybrid and fuel cell vehicles, offering all attendees the opportunity to test drive the alternative fuel and fuel efficiency vehicles. Global Green's Matt Petersen delivered his keynote address with colleague Sebastian Copeland, Global Green USA board member, who both pointed out that the Earth can live without mankind but mankind cannot live without the Earth.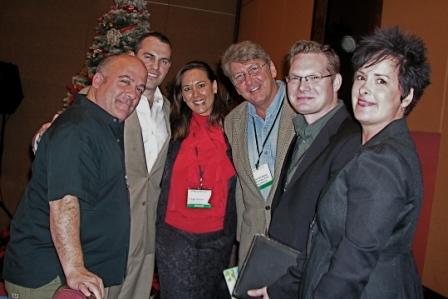 L-R EcoTainment Speakers: Steven Starr (FLOW), Paul Baribault (Disney Nature), Paige Donner (Greening Hollywood), Joe Brutsman (Living With Ed), Tim Kuryak (Oprah Winfrey Network), Cynthia Kiktavi (HGTV) Photo Courtesy Leslie Goldman
This year's highlight of the conference was the speaker panel on EcoTainment. I was asked to and had the honor of moderating this panel of informed creatives. The panelists included Steven Starr, producer of FLOW, For Love of Water, the documentary that was being shown just days later at the United Nations to help commemorate the Universal Declaration of Human Rights.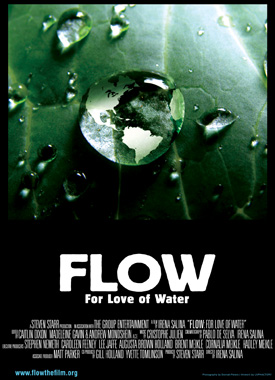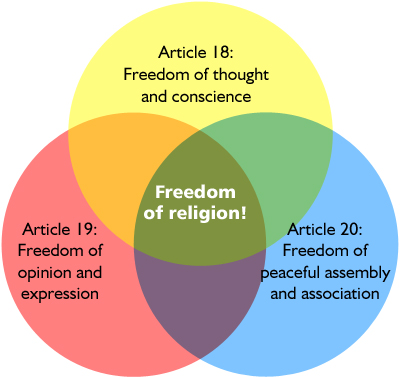 Excerpted from The Universal Declaration of Human Rights
Starr's passion these days is this issue of Right to Water which FLOW, directed by Irena Salinas, addresses intelligently and compassionately. Starr lent depth to the conversation by bringing his background of formerly being a concert promoter for Bob Marley and the Wailers as well as heading up the NY William Morris Agency film office where he repped greats such as Larry David and Andy Warhol.
Two other panelists were Rachelle Carson, star of Living With Ed and Joe Brutsman producer of Living With Ed. Carson had a last minute unavoidable cancellation but Brutsman was able to discuss how the climate for pitching Eco-themed TV shows had changed significantly in the past three years since he and the Begleys had gotten their reality show on cable TV. He said his motto is, "Reality TV means you'd better know how to do everything."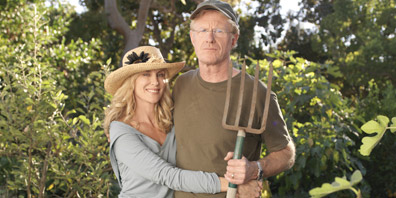 Living With Ed Stars, Rachelle Carson and Ed Begley, Jr.
Carson phoned in her comments and said that it's important to entertain rather than lecture when producing and presenting eco-themed content. "At the end of the day, most of us really just want to be entertained, not lectured to," she said. She mentioned she'd been following ABC's Samantha Who? TV series' three-episode story arc that featured the main character's (played by Christina Applegate) eco-boyfriend.
Infusing eco-themes into existing and mainstream programming was a preferred topic of discussion for Tim Kuryak, formerly V.P. of Programming for Planet Green, Discovery Channel's walkabout into ecotainment. He is now V.P. of the Oprah Winfrey Network who has partnered with Discovery Channel to help bolster their ailing Planet Green cable channel. When asked how we can avoid silo-ing eco-themed content, Kuryak replied that it is necessary to simply infuse regular programming with green set design choices and characters who are appealing and loveable and who happen to be eco-friendly. He allowed that his new position at OWN may lead him to explore this more fully.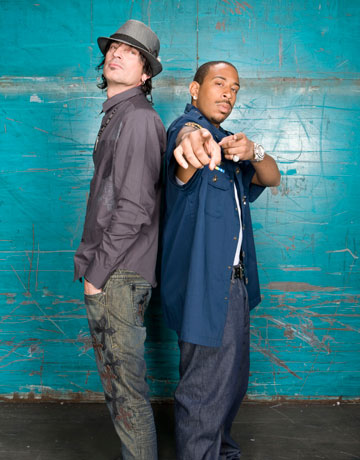 Battleground Earth's Tommy Lee and Ludacris
Battleground Earth featured personality, Cynthia Kiktavi, acknowledged that getting kids involved on a personal level, such as laying down artificial grass on their school and community playing grounds, like they did in one of the show's episodes, was the way to reach kids about these issues. "You need to relate to the youth on a level and about things that matter to them," she said. She added that it also helps when you have TV and Pop personalities such as Ludacris and Tommy Lee involved in the shows.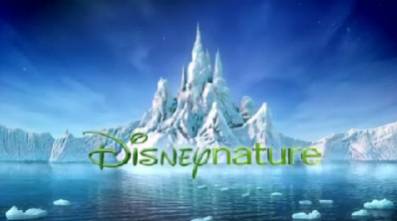 Disney Nature's executive, Paul Baribault, announced April's release date of Earth, their feature film under the Disney Nature label that will be the first of at least a half dozen more films from them this coming year. Baribault pointed out that Walt Disney's roots are in nature programming and that the company, especially with its Environmentality and Green Schools initiatives, was fully behind their Disney Nature content releases.
"The panel was so diverse yet all voices were allowed to be heard. We saw that whether a hard hitting documentary or light entertainment, the eco-voice is heard and can be understood on many levels," added Kiktavi.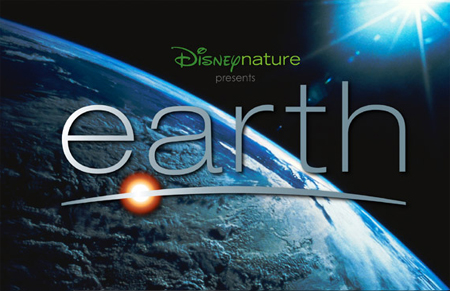 Speakers on other panels included Beth Colleton, V.P. Green is Universal (NBC-Universal) and Liba Rubenstein of MySpace's IMPACT who, though on separate panels, both alluded to the need to harness the viral internet force that propelled Obama to victory, for the green movement. They both acknowledged that if we were to see that groundswell in green then it would simply be embedded in our culture. Parts of the conversation focused on just how to harness that and channel it into an internet-based viral groundswell for the green movement.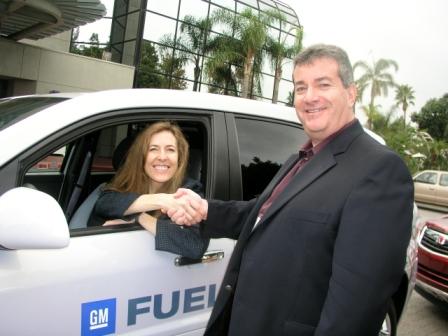 Anya Sagee, EcoZone and Dave Barthmuss, GM, Photo Courtesy Leslie Goldman
Other speakers included Paige Poulos of Mendocino & Wine Grape Commission, Ted Ning, Founder of LOHAS, Mike Posey of Twentieth Century Fox TV, Rachel Webber, Josh Mark and Lisa Day, also of Fox, Bianca and Michael Alexander of Conscious Living TV, Stephen Mckenna of HP, Larry Wilk of Disney Home Entertainment, David Limon of CBS, and Gene Rodrigues of SoCalEdison.
Much constructive conversation took place during breaks, at the wine reception, sponsored by Mendocino Wine Commission, and throughout the conference. And though the lackluster economy was in evidence this year, the real decisionmakers showed up and turned out for the Hollywood Goes Green Conference to further the dialogue and deepen the work. And on a very earthy note, The Enchanted Gardener (aka Leslie Goldman), who was everywhere at the conference with KEEP the BEET Media Star, The World's First Talking Beet Plant, said "I am committed and excited about my project to create a nation of gardeners."
Even Governor Schwarzenegger sent in his well wishes, in the form of a letter addressed to attendees, which read, "My thanks go to everyone who is working hard to 'green' the movie business...Through your hard work, California will continue to be a world leader in these and many other arenas."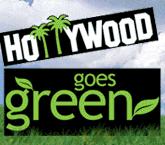 REAL LIFE. REAL NEWS. REAL VOICES.
Help us tell more of the stories that matter from voices that too often remain unheard.