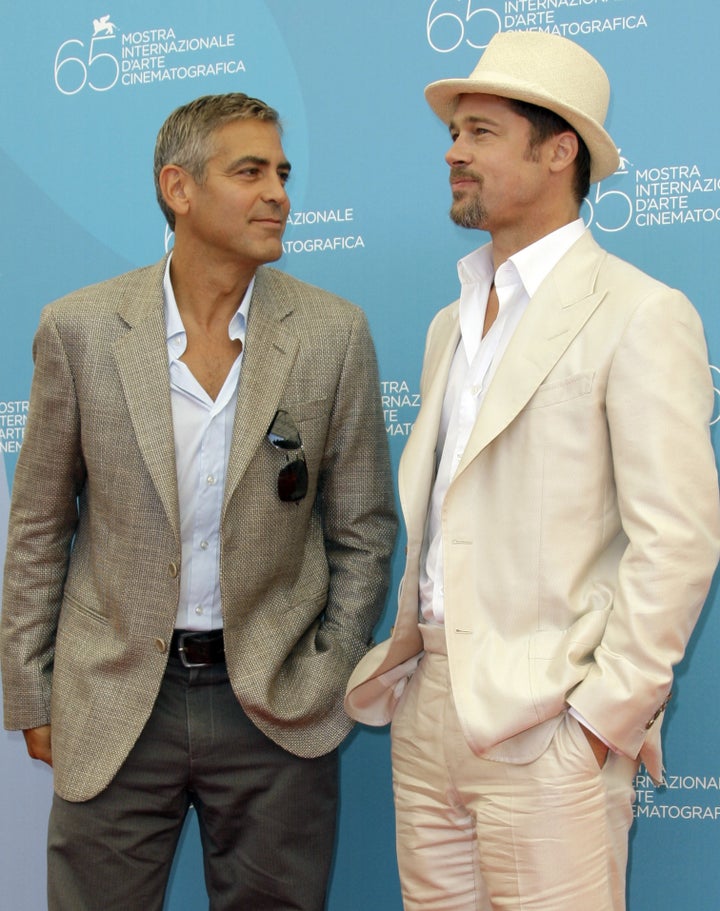 John Masters Hair Care has become a mainstay when seeking out an organic hair care product line. "In 1994 when I first hung my banner 'organic haircut' outside my New York City salon, people laughed and said 'Aren't all haircuts organic?'" recalls Masters.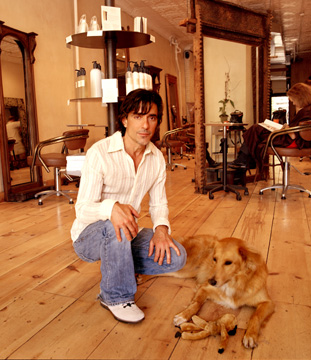 John Masters and Maya
Since then John Masters has built up a singular reputation for quality, natural hair care products worldwide. "Japan is our biggest market right now. A lot of salons are copying us, especially Denmark, Japan. They are John Masters Concept Salons," he says. He notes that a lot of his clients first come to his salon when they're pregnant and all of a sudden hyper-aware of the kinds of chemicals they expose themselves to on a daily basis.
A first-of-its kind study just released this week by the Environmental Working Group found 16 toxic chemicals in blood and urine samples from 20 teen girls from eight states and the District of Columbia, aged 14-19. "Hormone-altering chemicals shouldn't be in cosmetics, especially in products used by millions of teenage girls," said Rebecca Sutton, Ph.D, author of the report and Staff Scientist at EWG. Nearly all body care products contain ingredients that have not been assessed for safety by any federal agency, and many contain chemicals linked to cancer, birth defects and endocrine disruption. The FDA does not require cosmetics companies, a $50 billion industry, to test products or ingredients for safety before they are sold. "Most parents don't know that the... shampoo they allow their [kids] to use probably contains at least one chemical linked to a number of serious health concerns," said Sutton. Of course, the same concerns apply to ourselves as well as our kids.
There's no truly organic hair dye, but John Masters' comes close, with fewer PPDs (the suspected carcinogenic chemicals that open the cuticle shaft to absorb color) than the usual version. Masters' new product, Shine On, has just made its debut. Made from a seaweed-based silicone, it's a big breakthrough for hair care. The seaweed extract mimics silicone but it's a vegetable silicone. If you are in the habit of reaching for your Kerastase hair finishing product to give your tresses that shiny luster, try Shine On, which is a natural, non-drying "shine" formula. "We are also re-formulating our entire Skin Care Line as well as our Lavender and Rosemary Shampoo. We're making it better and cleaner. We are using Aspen Bark Extract and Radish Root Ferment as preservatives," shares Masters.
Next time you're in Manhattan, it's worth remembering that Masters runs a "clean-air" salon. For Masters this means more than just ammonia-free and no perms. His SoHo Salon has an outdoor garden and is run on wind energy. "Last year we renovated the garden space out back. We made it more of a green space. Simone Martinez and I worked with the Rainforest Alliance to use sustainable woods. It was a no-brainer for me to use Black Locust wood which is a local wood so we didn't have to import it. My clients like to go out there while their hair is being colored - ammonia free - and read a book or a magazine. The sun processes and helps the color absorb into the hair."
Masters explains that it was easy to get wind energy in New York City to power his salon. He says that wind energy does cost a little bit more but not when you consider the overall context. "People have to understand, it's not that hard to do," he says. They used Con Edison Solutions and simply signed up for it. They give you the option of using 5% - 100% wind energy. "We chose 100%," says Masters. "We put the information up on our reception desk so our clients could get it. They had so many sign-ups from our clientele. People want to participate in green. They just don't know how to do it," says Masters.
"This whole global warming thing is not a joke. It's time to do something. It's not enough to march, it's not enough to protest," says Jamal Hammadi, founder and owner of Hamadi Beauty.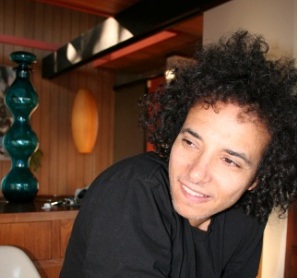 Jamal Hammadi, Founder Hamadi Beauty
Hammadi started his hair care line while he was on location in London back in 2000 shooting a film with Heather Graham. He was her hair stylist and was tasked with changing her hair from blond to red back to blond again all within 3 days. "Heather is the ultimate Hamadi Girl," says Jamal, "She's the Hamadi lifestyle chick." He recounts that it was that experience - "I conditioned like mad" - and the need to keep Graham's hair hydrated and healthy that prompted him to plunge into French and UK essential oils and homeopathy.
Hammadi says he works with a lot of movie stars who equate beauty with conscience. "We do a lot of charity stuff - this is a voice for me to do humanitarian things; political things, environmental things," explains Jamal who says that creating his fully organic formula was a personal journey for him. Although he's quick to add that, "There is no 100% organic, there isn't. It's just not there yet," he explains. Hammadi says that the whole organic beauty movement is a revolution. He incorporates botanicals such as ylang ylang - which promotes hair growth - and bergamot which is a good antiseptic - into his products. He also readily recalls throwing "scent parties" when he was formulating his line where he would have 600 or more scents and invite his friends over. "Scents are really important to me," he admits.
Jamal remembers that when he started his hair line, there was a dearth of products. "The whole world forgot about hair. I wanted to do something more natural. It can be a luxe lifestyle chic-y brand, and still be chemical-free," he insists. Jamal knows it's not just about making a great product, but also about creating a great lifestyle. To that effect, he has partnered with NRDC - "They're not biased to one thing. They're cool and they totally get it." He also partners with Oceanic Charities in support of dolphins and, pointedly, he's very concerned about drainage issues in L.A. - an issue that can be partially addressed simply by using clean personal hair care products. Formerly a stylist with Frederic Fekkai, Jamal Hammadi has been a stylist to the stars now for years. He recently opened his own private studio in Hollywood: By appointment only!
John Paul DeJoria, co-founder of Paul Mitchell Hair Care products, was the first company, ever, in the beauty industry to say to the public: We don't test on animals. "You don't need to. We don't, never will, don't have to. In the beginning, that was very unpopular," remembers DeJoria. "It was popular with us, though. We did the right thing."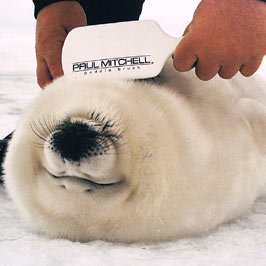 Awapuhi, harvested in Hawaii, is a botanical ingredient made massively popular by the Paul Mitchell line. "All of our awapuhi is grown on our solar-powered farm in Hawaii," says DeJoria. "Our home and our farm in Hawaii is 100% Earth-friendly. Everything runs on the sun and we even desalinate our own water. We raise the awapuhi on our farm using solar collectors."
The Paul Mitchell Hair Color line does use a minimal amount of ammonia. However, "We developed a hair color that as you increase the lifts, make it lighter, we don't increase any ammonia whatsoever," explains DeJoria. "And our Paul Mitchell bleach is the lightest, least damaging bleach in the world," he claims.
Paul Mitchell as a company is dedicated to aligning themselves with positive, caretaking messages about the environment. For the past two years, their national magazine ad campaign has been all about the environment and not at all about their hair products. "We worked with Annie Liebovitz who photographed my 10-year-old son with a bull snake around his neck. The photo caption reads, "...Help me, my Dad and everyone at Paul Mitchell save all the creatures that God gave us on this planet from extinction." DeJoria mentions that last year's campaign was also shot by Liebovitz and had an ocean theme to it.
Their fairly recent Tea Tree Oil line is worthy of an eco-friendly mention. "Our entire Tea Tree Oil line is carbon neutral. Meaning we plant more trees than all the carbon we use to make those products," shares DeJoria, who, by the way, sits on the Board of Directors of Riverkeeper, a non-profit headed by Bobby Kennedy, Jr. which is dedicated to keeping the waterways of our nation and the world clean.
Additional ammonia-free hair care products:
Popular in the Community