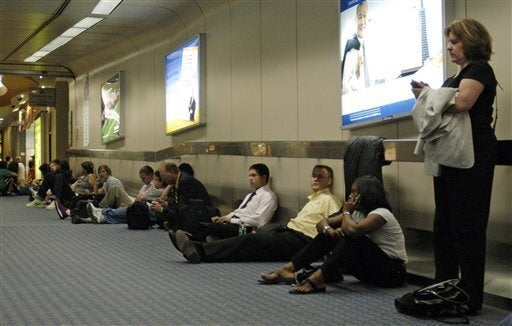 Tens of millions of people will spend a portion of their summer vacation traveling through an airport. Ever notice the overflowing garbage cans everywhere in the terminals? Travelers generate 1.5 pounds of trash per person during each airport visit, and that doesn't include whatever trash is left behind on the plane! An NRDC investigation found that the U.S. airline industry discards enough aluminum cans each year to build 58 Boeing 747 airplanes. In a single year, U.S. airlines also discarded 9,000 tons of plastic and enough newspapers and magazines to fill a football field to a depth of more than 230 feet.
Airports are essentially like small cities, and greening them will make a big impact. This week we salute Boston Logan airport. The new Terminal A, with a heat-reflecting roof and windows, low-flow faucets, waterless urinals, self dimming lights and storm water filtration, is the nation's first terminal to be a certified green building. Congratulations!
And kudos to Dallas Fort Worth Airport which receives 10% of its electricity from wind generators in West Texas. Of the 77 heavy duty trucks and vehicles used at the airport, 62% use alternative fuels. Tailpipe emissions from the airport's car and truck fleet have been reduced by 90%.
Action tips for the week:
Even when they are 'off,' leaving appliances plugged in still uses energy, so remember before you leave home for summer vacation to unplug all electrical appliances and devices to save energy. And be sure to turn off your home air conditioner thermostat and timers too. If you plan to drive to your vacation destination, make sure your car is running efficiently. Keeping your tires properly inflated can improve your gas mileage by more than 3 percent. Saving a gallon of gas will keep 20 pounds of carbon dioxide out of the atmosphere, and leave more money in your pocket for those vacation treats!
Calling all HuffPost superfans!
Sign up for membership to become a founding member and help shape HuffPost's next chapter