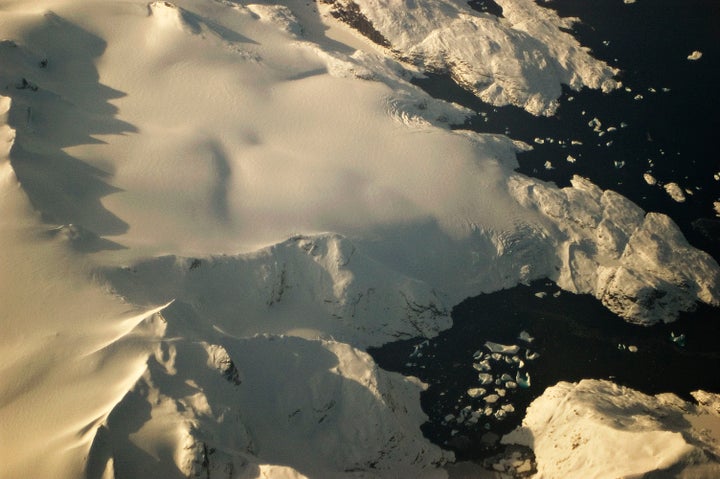 I recently returned from a week in Nuuk, Greenland, where I attended an interim meeting of The Arctic Circle, a representative group of national, regional, and local government officials, NGO directors and staff, and others interested in the changing political and social circumstances of the Arctic. I have attended other such gatherings, most recently the 2015 annual meeting in Reykjavik, Iceland, but this one was particularly different in that it was most heavily attended by the indigenous people of Greenland and the Canadian and Alaskan north, a presence conspicuously absent at the earlier gathering. The difference was very instructive.

Arctic policy is conceived and implemented in two ways – first, in part by local government regulation, and second by The Arctic Council, the official body of nations with the most direct interest in the region, augmented by so-called observer nations, those not contiguous in their national claims but otherwise motivated by correlative opportunity, most especially economic development. Almost all actions taken are purportedly conceived and justified by concern for the people that live there, however, historically, those actions have been predictably organized around the value of natural resources and associated activities – mining, oil and gas exploration, fishing, and shipping – activities, best intentions not withstanding, that have imported capital and foreign labor and exported the resultant value and profit, leaving not much behind but poverty, unemployment, delimited opportunity, and one of the world's highest per capita rates of mental illness, drug and alcohol abuse, and suicide.

Flying into Greenland, the scape is of nothing but ice and snow, mountain and rock, as merciless a topography as I have ever seen, with thin edges of settlement, along east and west, inhabited by a population of 55,000 citizens. The inherent value of natural wealth of the area is enormous, and it is that potential that attracts the predicable extraction-based, capital-intense investment that offers mesmerizing estimates of return to enterprise as far away as China and Brazil. In the face of such exploitation, the Greenlanders have experienced some of the good and much of the bad of such "imperial" investment.

But things are changing. First and foremost, the reality of oil and gas exploration in the Arctic is collapsing. The major energy companies – Shell and BP – have withdrawn, and many of the others have not participated faced first with the expense and uncertainty and second with the dramatic decline of the world oil market. Some mining continues, new investment in lead, uranium, and even rubies, but there are now protest movements against some of these and a new insistence by Greenlanders for a different structure for employment, ownership, increased royalty, and profit-sharing. Examples of such change were presented in surprising detail.

The expectation for fisheries is another example. With the over-fishing of the world oceans, the Arctic has seemed like a new and unexploited area rich with  new supply to be harvested by industrial fleets far away from restrictions and regulators and again disconnected from traditional Arctic fishing interests and practices with the catch frozen at sea and taken away as soon as the holds are filled. But the science begins to tell another story, with some marine researchers studying the region indicating that the expected surfeit may not be there for the taking at all, the taking elsewhere having so reduced the world supply.

Shipping has also followed, with much excitement generated by the melting of sea ice in the Arctic and the opening of the Northwest and Northeast passages to transit by larger cargo vessels in the expectation of reducing time and cost of transport from eastern manufacture to western consumption. Indeed, a large cruise ship has announced a voyage from Alaska to New York across the top of Canada as a harbinger of some new marketable tourist destination, one fraught with navigational difficulty, possible physical and environmental catastrophe, and no infrastructure for rescue or cleanup.

These changes undermine the old assumptions. And it was fascinating to hear the more assertive ideas by Greenlanders about new practices and projects that would create alternative revenues and different patterns of ownership. Small-scale eco-tourism, local value-added fishery products, water export, and alternative energy options for local generation were among several initiatives mentioned.

What was most impressive, however, was the resolve by Greenlanders to apply their traditions of resilience and self-reliance as a counter-force to paternalistic control by the Danish government and other foreign capital investors, to create their own institutions to share ownership and return, and to identify and assign the application of this new wealth toward a solution to social challenges through education, opportunity, community health, and self-determination in the context of their historical values and cultural traditions. The air was clear the day I left Nuuk, and in it I sensed a different emerging future for Greenland.
Calling all HuffPost superfans!
Sign up for membership to become a founding member and help shape HuffPost's next chapter
BEFORE YOU GO