While glacier watching along Greenland's coast, this enormous wave might have been the last thing the group in the video above expected.
Despite the sudden rush of water, the boat was not swamped.
NASA's cryosphere program manager, Tom Wagner, credited the power of satellites for observing the melt and explained to HuffPost that, although this specific event may be part of a natural variation, "We have abundant evidence that Greenland is losing ice, probably because of global warming, and it's significantly contributing to sea level rise."
Dramatic change was also seen earlier this month when a giant iceberg broke off from one of Greenland's largest glaciers. NASA satellites observed the calving of a 46-square mile iceberg, which is about twice the size of Manhattan. Scientists had been watching a large crack in the Petermann Glacier for several years, reported AP.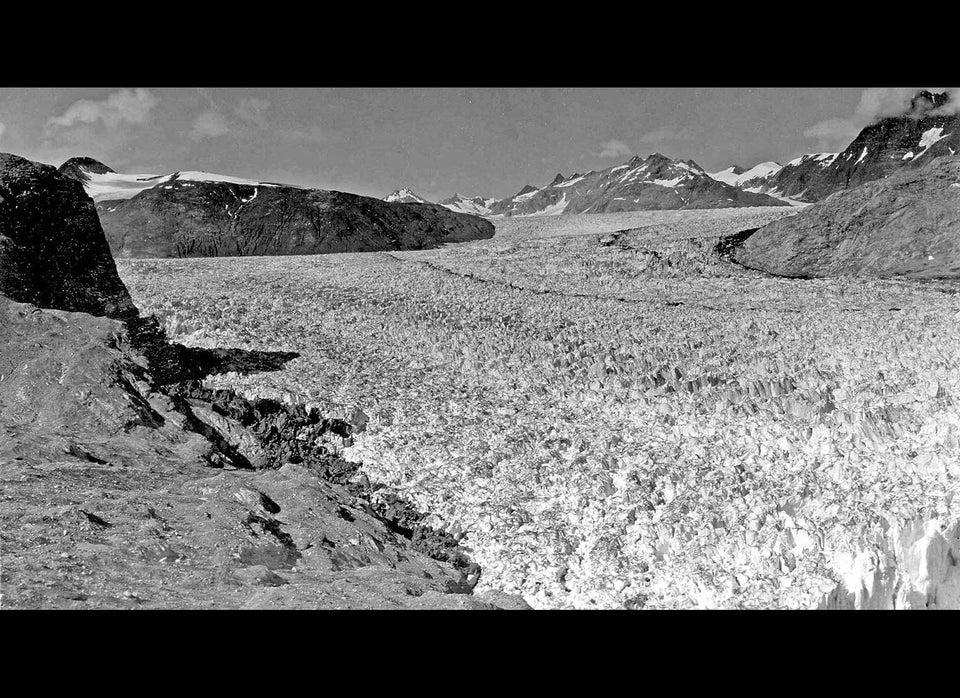 Harper Collins' Climate Change Photos
Popular in the Community