KANGERLUSSUAQ, Greenland ― Knud Lyberth walked slowly back on the lone paved road that cuts through the middle of this remote former U.S. military outpost, his rifle slung over his shoulder and his 17-year-old brother, Enos, by his side. On their trek last month, they didn't spot a single reindeer after hours spent stalking the jagged hills of this windswept fjord, hiking miles through the pink heather and burnt-orange arctic brush.
This has become the new normal.
Reindeer are becoming more scarce in this part of western Greenland, as the species migrates north to cooler climates, said Knud, 27, the golden afternoon sun sinking westward toward the mouth of the fjord. It's yet another sign of the climate change that has kicked into full gear in recent years.
When reminded that the president of the United States refutes that the climate is changing as greenhouse gases enshroud the planet, people here generally raise their eyebrows, roll their eyes or laugh. Lyberth did all three.
"It's just, uh, wow," he said with a laugh. "Here in Greenland we see it from day to day. There's much fewer reindeer."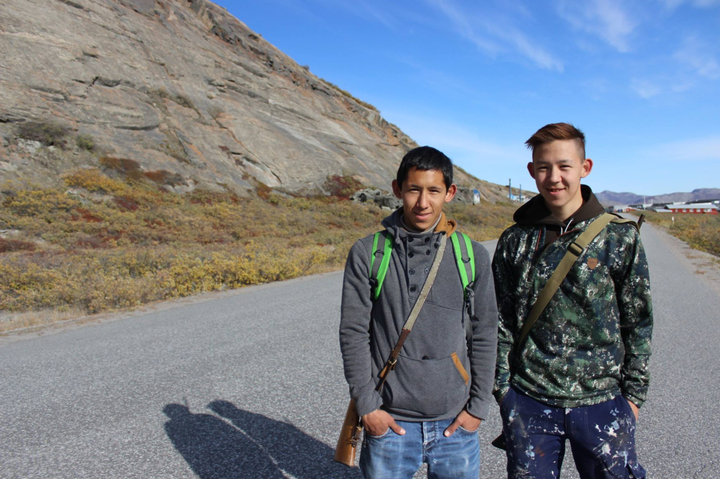 President Donald Trump's refusal to acknowledge the basic science behind man-made climate change often appears as a sideshow to his administration's assault on policies to reduce planet-warming emissions. In June, he announced the U.S. withdrawal from the Paris Agreement, the global pact to cut emissions that every country except war-torn Syria has adopted. On Tuesday, his Environmental Protection Agency is set to unveil a proposal to repeal the Clean Power Plan, the signature federal policy for reducing planet-warming emissions from power plants that was enacted by the Obama administration.
Here in this frigid town of roughly 500, nestled in the mouth of an ancient fjord and just a short drive from the western edge of the ice sheet that covers 80 percent of Greenland, climate change is a daily fact of life.
Rikka Jensen Trolle grew up in Greenland's remote far north in a family of traditional Inuit seal hunters and fishermen. They have been watching as the effects of dramatic loss of sea ice, melting glaciers, out-of-whack seasonal changes and altered animal migration patterns play out in real time.
"It's crazy," the 33-year-old security technician said, laughing as he exhaled a drag from his Marlboro on the dusty road outside Greenland's main international airport. "It's so crazy."
The Arctic is warming twice as fast as the rest of the planet, as burning fossil fuels, industrialized farming and deforestation increase the amount of greenhouse gases in the atmosphere. Here on the world's largest island, temperatures have climbed by 1.5 degrees Celsius, compared to about 0.7 degrees Celsius ― or 1.3 degrees Fahrenheit ― worldwide.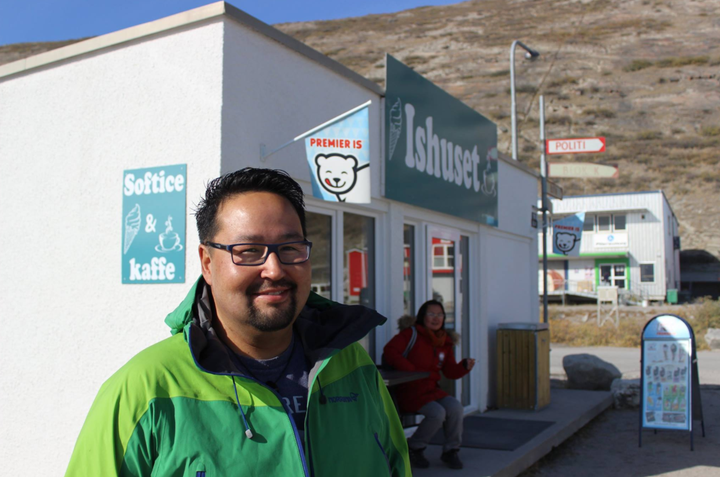 The most dramatic episode came in 2012, when the ice barrier containing a glacial lake burst, flooding the silty river that runs through Kangerlussuaq (pronounced KONG-guh-SHLOO-shwock). The river rose several feet, destroying the small bridge that connects the main part of the town ― where the airport is located ― to the dirt roads that lead to a research station, a landfill and a lakeside restaurant.
"The water came up to here," said Fritz Baumann, a local town official, his hand raised nearly a foot off the thick wooden bridge.
The concept of denying climate change baffles former Greenland Premier Kuupik Kleist.
"For the average Greenlander, there is no doubt that there is a very dramatic change going on," Kleist said in an interview in his office in Nuuk, the capital. Kleist now serves as a commissioner on the Inuit Circumpolar Council, a nonprofit that advocates for the rights of indigenous peoples across the Arctic, including more say over policies to adapt to climate change.
"It's not like in the European or American capitals where you ask, 'Is this for real or not?'" he added. "That's a very stupid question in Greenland. We feel it, we see it, and we have to adapt to it."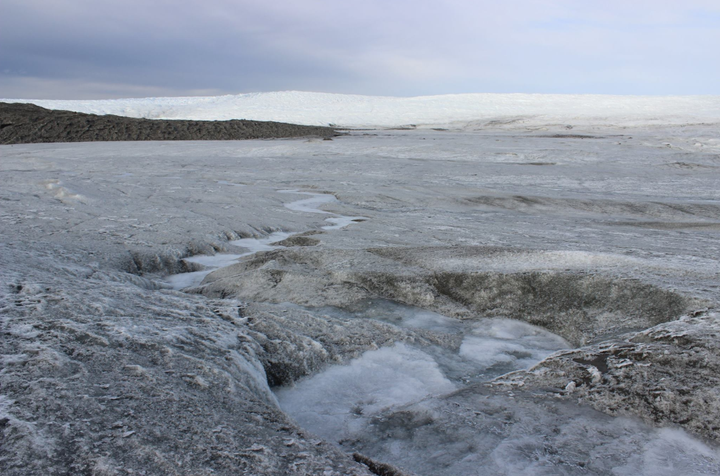 Some people in Greenland stand to benefit as its towering ice walls retreat. The country, an autonomous region and former colony of the Kingdom of Denmark, has been furiously debating whether to mine the newly-reachable areas for rare earths metals and uranium. Extracting those resources threatens the pristine environment, but offers potential income streams that could provide jobs and help Greenland wean itself off the Danish subsidies it depends on to get by. Denmark has provided about $535 million in subsidies this year ― more than half of government revenues and 25 percent of Greenland's gross domestic product.
In a country where fishing exports fuel 90 percent of the economy, warming waters are luring lucrative fish species north, including mackerel and Atlantic bluefin tuna, which locals call "pink gold." Less ice also means a longer hunting season and easier access for Orca whales, whose meat, blubber and skin provide prized delicacies to Inuit hunters.
But traditional hunters in Greenland's remote northern settlements are struggling, unable to safely drive their dog sleds out to islands on melting ice bridges. And there are scarier signs of the changing climate. In August, unprecedented wildfires burned in an area near Kangerlussuaq, wafting smoke over the airport, where Bibane Petersen, 26, works.
As a native Greenlander whose ancestors have long survived by living off the land, she said she's more sensitive to changes in the environment, and said the U.S. should elect a Native American, "someone who knows what's going on on the Earth."
"It's stupid that [Trump] doesn't believe what's so obvious," said Petersen. "It's a big mistake for him to be your president. It hurts us all."
Before You Go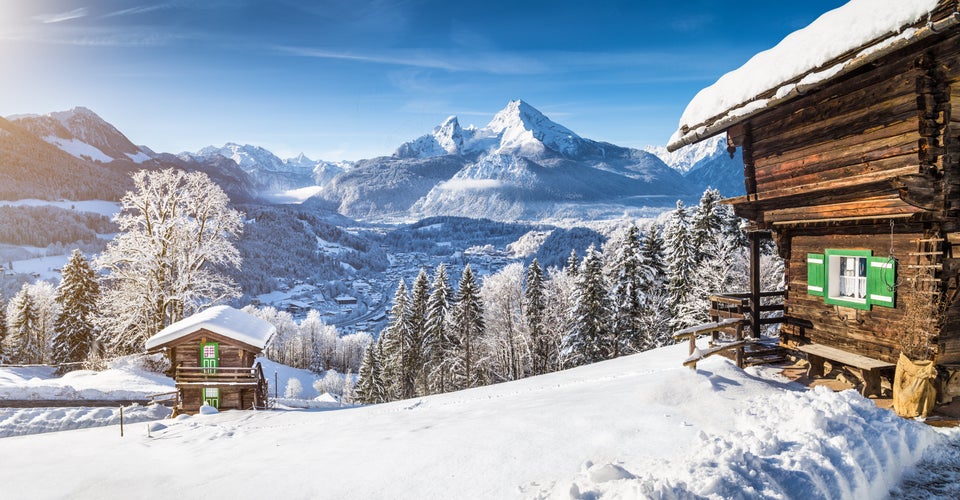 4 Surprising Places At Risk From Climate Change
Popular in the Community