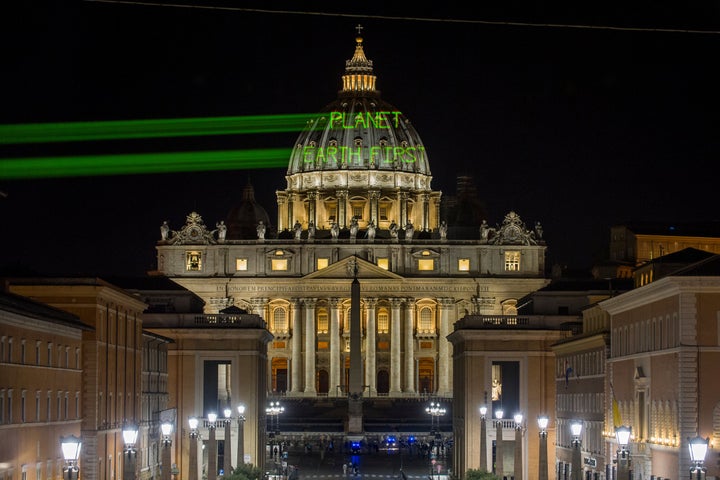 The dome of St. Peter's Basilica was cast in a remonstration early Wednesday aimed at President Donald Trump just hours before his visit to the Vatican.
Greenpeace's Italian and German offices teamed up to project a message in lights on the Vatican to criticize the president's recent actions ignoring climate change and his expected decision regarding U.S. involvement in the landmark Paris climate agreement. A message reading "Planet Earth first," a play on Trump's "America first" foreign policy slogan, was shown on the iconic basilica.
"Climate change is the ultimate threat of our generation, and real world leaders are taking action now to safeguard our people," Jennifer Morgan, Greenpeace International's executive director, said in a statement. "Ahead of his meeting with the Pope, we delivered to Trump a message that his first priority must be to people and planet, not the profits of polluters. Trump cannot stop the clean energy transition and should instead focus on accelerating it."
Trump is expected to meet with Pope Francis inside the Vatican on Wednesday as part of his first foreign trip as president. The pope has long called for international action on climate change, saying the phenomenon is "a global problem with grave implications" and one of the "principal challenges facing humanity." He has urged world leaders to remain in the Paris climate deal, even as Trump has threatened to leave the agreement.
The White House has done little to assuage the fears of environmentalists since Trump took office. In the administration's first 100 days, officials proposed slashing the Environmental Protection Agency's budget, scrapped clean air and water regulations and moved to weaken many Obama-era climate regulations.
International leaders and even officials within Trump's Cabinet have urged the president to remain in the Paris Accord. Even Secretary of State Rex Tillerson, the former chairman of Exxon Mobil, has advised the president to remain in the deal, according to reports from The New York Times.
"If Trump decides to abandon the Paris deal, he will not only harm the planet but also his own country," Andree Boehling, an energy expert at Greenpeace Germany, said in a statement. "It would be ecologically and economically foolish to try and slow down the clean energy transition. People across the world are demanding action and it's time to deliver."
Support HuffPost
The Stakes Have Never Been Higher
Related
Before You Go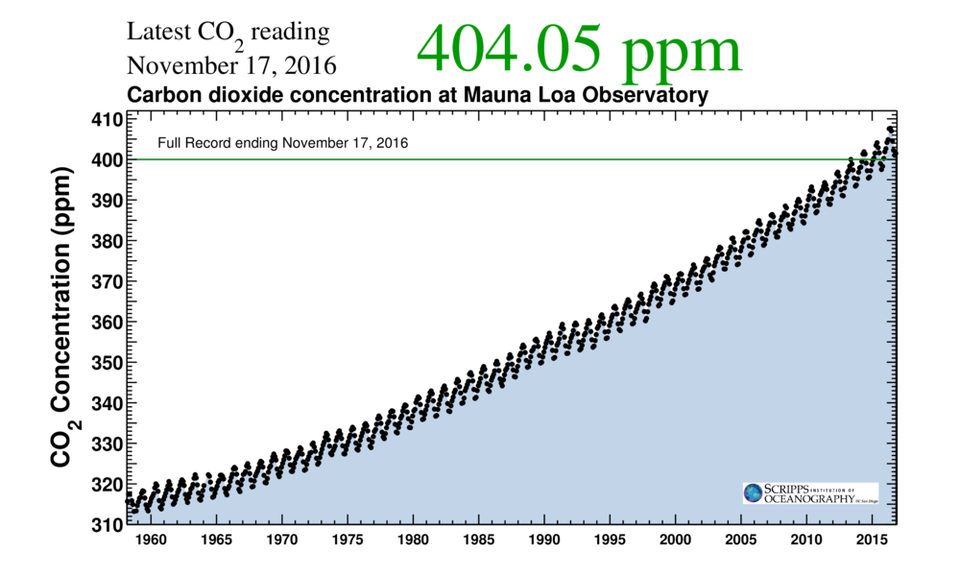 Climate Visuals For The Climate Change Denier In Your Life
Popular in the Community