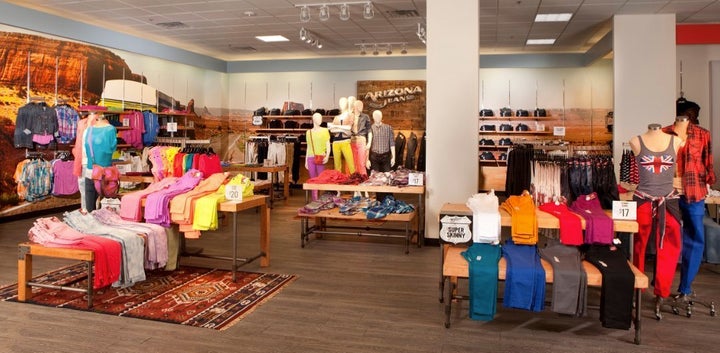 When you hear "textile recycling" what do you think of? The arduous task you undertake when your closet starts to look like Katherine Heigl's closet in 27 Dresses? Or, is it a fun chance to do something good for others and the environment?
We tend to prioritize recycling paper, plastic, cans and bottles, while forgetting the quintessential t-shirt. But, the impact of textile waste on our global ecosystem is just as significant. With 11.1 million pounds of textiles dumped into U.S. landfills each year, and little regard for the issue by the government, the responsibility for recycling textiles is placed on the individual.
What are the benefits of textile recycling? Besides an organized closet and the prospect of finally seeing your bedroom floor, it more importantly provides an opportunity to minimize your environmental footprint by reducing the amount of trashed clothing that ends up in landfills.
Textile recycling is the right thing to do -- for the sake of our own closets and for the wider world -- so how can we make it less of a chore, and more fun, for everyone?
I'm inspired by the recent efforts of jeans-maker Levi's and U.K. retailer Marks & Spencer, which have each organized uniquely creative, convenient and surprisingly fun events to promote a more sustainable lifestyle.

Levi's Dirty Pants Pledge -- Saving HO with Instagram
This past March, Levi's led a creative, unconventional and successful Instagram campaign in honor of World Water Day called the "Go WaterLess" challenge. Levi's asked its employees and fans to stop washing their jeans for one week, and share photos of themselves and their jeans throughout the week, with the hashtag #GoWaterless.
Cotton is notorious for its drain on water resources. A pair of jeans that is washed regularly uses up to 1,000 gallons of water over its lifetime, which is equivalent to the annual water consumption of a person living in Mozambique. Levi's has set out to reduce water use in cotton production by partnering with companies like IKEA, Gap and Adidas to help farmers in India, Pakistan, Brazil and West and Central Africa adopt drip irrigation and rainwater-capture techniques through the Better Cotton Initiative.
Growing water scarcity and inequality in the world is a reality that most Americans fortunately do not face. According to the UN, the daily human water consumption need is about 13 gallons per person, but average daily water use ranges from 50-80 gallons per person in most North American and European countries to less than 2.5 gallons per person in countries such as Mozambique.
Water scarcity already affects every continent and more than 40 percent of the people on our planet. By 2025, two-thirds of the world's population could be living in areas where there isn't enough water or where poor economic conditions prevent access to safe water.
Through its campaign, Levi's convinced thousands of young men and women to take action and raise awareness for the issue of water scarcity -- one dirty pair of jeans at a time!
Marks & Spencer - Shopping + Swapping = Shwopping
As USAgain discovered in a national poll in March, a whopping 64% of people will not drive more than five miles to drop off reusable clothes and shoes.
So if textile recycling drop boxes aren't available nearby, how can we convince people to drive that extra mile, and keep unwanted clothing from ending up in landfills?
Major U.K. retailer Marks & Spencer tackled this issue by launching a textile recycling campaign called "The Shwopping Revolution" in April 2012. With actress Joanna Lumley, known as Patty on the hit British TV show Absolutely Fabulous, leading the charge as spokesperson, Marks & Spencer encourages customers to donate a piece of clothing every time they buy an item at one of its stores. The "shwop bins" are eye-catching hot pink bins located in hundreds of Marks & Spencer stores.
Both Levi's and Marks & Spencer have created creative campaigns with ambitious goals. We find greenspiration in Levi's and Marks & Spencer, because their ideas are fresh, fun and modern. They are working towards diminishing the impact of textile waste by motivating young men and women to see conserving and recycling not as a chore, but as a fun event to do with friends!
At USAgain we were inspired to host our own event, the first-ever "Homecoming Goes Green" event, in our hometown of West Chicago. This August 19th event is open to all high school students in the Chicagoland area, and each student who participates can take home a new or lightly used dress to wear to the homecoming dance this fall. All they need to do is register on our Facebook page and bring one item of clothing to recycle on the day of the event.
Join us on August 19th in West Chicago -- or host your own event in your community to raise awareness about the issue of textile waste and encourage textile recycling!
With your help, we can redefine textile recycling, not as a chore, but as a cool, fulfilling way to have fun, save money and make a difference!
Related
Popular in the Community