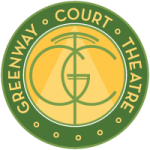 "We hope this production of Orwell's 1984 speaks to something that matters to young people. Not just say 'theatre is culture and therefore you should care.' Or rest on the fact that it's based on a classic novel that people have been moved by for decades...There is nothing like the energy and excitement that comes when a production hits its audience somewhere real -- in the place inside that says, 'I know this, I recognize this, but I've never seen it like this.'"
--Kate Jopson, director of Greenway Court Theater's 1984
Do teens today, and even adults, realize how much a novel written in 1948 impacts their daily lives, and how much "doublespeak" is an intrinsic part of the mainstream?
In his classic dystopian novel, 1984, author George Orwell never actually used the term "doublespeak" but it was eerily exemplified in the ruling Party's motto: "War is Peace, Freedom is Slavery, Ignorance is Strength."
But, both Orwell's book and those three oxymoronic terms seem even more relevant in the modern news cycle with words like "Peacekeeper Missile" and "War on Terror" becoming commonplace. And, right now, candidates like Donald Trump are using doublespeak to excuse "softening" his stance on immigration while simultaneously defending his hard line on the issue. Doublespeak by politicians, athletes or even celebrities in the news means using language that is deceptive, evasive, and at best, confusing.
So Greenway Arts Alliance, in collaboration with the City of West Hollywood Public Library and Fairfax High School, where the esteemed Greenway Court Theater is located, created "Greenway Reads" -- an innovative novel-to-stage program which launched September 16. For its first book, Greenway and Fairfax's teachers selected Orwell's 1984. Over 300 English and Theater students will get and study a hard copy of the book provided by Greenway before they see the live production, which will run from October 21 to November 19 at Greenway Court Theater.
Greenway Arts' Pierson Blaetz says the theme of suppression of the individual by authorities, especially of people of color in today's headlines, is crucial to young students, explaining:
Greenway has a long history of adapting books into plays, and one of our most successful plays was adapted from the novel 'They Shoot Horses, Don't They?' for which we won a production of the year award. Orwell's 1984 continues this history but we take it further -- we are right on Fairfax High's campus, so why not encourage students to read the source book, and talk about its themes before they come and see our production. Additionally, a young person's first experience with a play may not be inspiring, and may not address their particular interests. Greenway is a professional theater company that's going to put on a great show, not only for the general public but also for students. 'Greenway Reads' will have one production annually, while Greenway Court Theater will continue to produce other plays throughout the year. But we hope that English and Theater teachers at Fairfax will have access to a fantastic instrument to encourage their students to see books as a valuable tool to learn about who they are.
The six main cast members, who are ethnically diverse, include Randy Thompson (Winston), Amielynn Abellera (Julia), Peggy Blow (O'Brien), Derek Manson (Syme), Taylor Jackson Ross (Parsons), and William Salyers (Charrington). And, director Kate Jopson, an ace storyteller, is jazzed about them telling Orwell's tale with a modern twist:
We're not making it a scary tale about communism as Orwell did. So, what is my generation (the millennial generation) afraid of? There are a lot of rituals that happen in our play that are reflected in the real world today at political rallies, or when you're allowed to use hate speech, like in cyber bullying.
Using a stage adaptation by Alan Lyddiard, Jopson says they're also creatively making the audience, for both adults and students, an active, fun participant within the play:
We're trying to create an immersive experience. The elements of the play and its themes are all around us in the real world. We try to emphasize that and as soon as you arrive at the theater there's not anywhere you're not in the set of 1984, even in the lobby and bathrooms.

Nijeul Porter, Greenway's director of Student Programs, suggests Greenway Reads is unique in that it focuses on one school, and its theater is on the school's actual campus:
It's important to share this story particularly with young people as they prepare to move about in the world, specifically connected to their interactions with technology and social media, and where their voices will fit into the larger landscape of society. Our goal is hopefully to bring this important book to life, and having the live production will increase student understanding and engagement with this important literature.
Blaetz, who co-founded Greenway in 1997 with Whitney Weston, restates that Greenway will continue to bring award-winning and innovative productions throughout the year, and is thrilled to bring great live theater onto the students' campus, adding:
Our mission is to connect the students of Fairfax High with the surrounding community -- that's the essence of what we do at Greenway, we're community builders. It's about a private and public partnership that works.
REAL LIFE. REAL NEWS. REAL VOICES.
Help us tell more of the stories that matter from voices that too often remain unheard.