Whether they deal with an entire country (Cuba: A Lifetime of Passion) or else a sliver of land a stone's throw from Times Square, Glenn Gebhard's productions capture not just the history, the struggles (natural and man-made), and the beauty of the places they document but also their pulse, their color, and their humanity. They make the experience of each place feel local at the same time they make them feel universal. Groundbreaking and fascinating, Greetings From Fire Island is framed between the erection of a mid-19th century lighthouse and, almost 150 years later, its return as a historical monument. It employs scholarship (historical photographs, maps, photographs, prints, and film), anecdote (interviews), and Mario Congreve's scrumptious visuals (fields of tall billowing grass; views of a rugged majestic shoreline; a tour of a majestic sunken forest) to tell a story that is monumental in concept if not in scale.
It doesn't just present the fascinating story of the forging of a community out of a little strip of land called Fire Island, it also makes it the story of any small, lovely place that begins small and intimate and manages to weather the challenges of sustainability, diversity, and tourism. Thoughtful and wonderfully low-key, as befits the subject, the natural (weather, rough seas, erosion) is given as much shrift as the man-made (the construction of a controversial highway). The result, as the film's poster suggests, is a series of pretty-as-a-postcard vignettes.
Disasters figure mighty here. Smack dab on the Atlantic coastline, the place has been beset by numerous shipwrecks, including the 1850 wreck of a ship that killed Margaret Fuller, a writer for Ralph Waldo Emerson's Transcendentalist magazine Dial. That disaster prompted the replacement of a lighthouse built in 1826 but it didn't stop further incidents, including an 1896 wreck of a three-masted schooner. A near disaster, an 1892 cholera epidemic that broke out on a ship from Hamburg, was averted when the ship was met, as shown in an eerie photograph, by townsmen that stood on the shore with rifles to prevent the passengers from disembarking.
As the film shows, Fire Island presents a sense of place for locals; for vacationers, a sense of escape. It's a story of belonging, of surviving. Whether we live in a large city, a suburb, a rural setting, large of small, urban or rural, the story of Fire Island is our story. Whether it's a small place like Fire Island or a major metropolitan center like Manhattan, the film's message resonates the same, viz., in the words of John Donne, "No man is an island, entire of itself."
The film premiered July 24 at the Plaza Art Cinema in Patchogue, New York.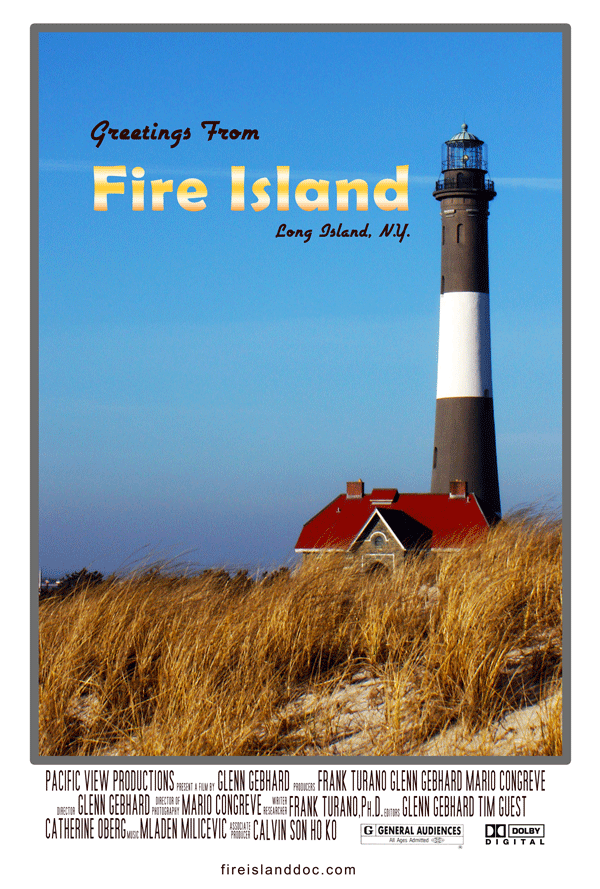 Related
Popular in the Community