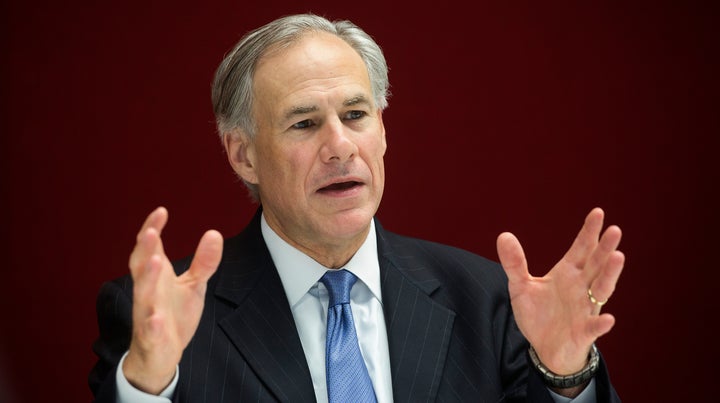 Texas Gov. Greg Abbott (R) believes 14-year-old Ahmed Mohamed should not have been arrested for bringing a clock that authorities thought was a bomb to school. 
"The last thing we want to do is put handcuffs on a kid unjustifiably," Abbott said Thursday, according to The Dallas Morning News. "Just call this a tragic situation. It looks like the commitment to law enforcement may have gone too far and didn't balance all the facts."
On Monday, Ahmed brought a homemade clock to school to impress his teacher and show his love of robotics. His teacher, however, thought it looked like a bomb and reported him to the principal. Later in the day, police officers came to the school and arrested Ahmed, even though no one could prove he brought a bomb. 
"We have no information that he claimed it was a bomb," police spokesman James McLellan said. "He kept maintaining it was a clock, but there was no broader explanation."
There was no broader explanation, however, because it was just a clock. 
Ahmed and his supporters also suspected that he was targeted because of his name and skin color. He said that after he was pulled out of class and escorted into a room where four police officers were waiting, one of the men -- whom he had never seen before -- said, "Yup. That's who I thought it was."
The Dallas Morning News reported that "Ahmed felt suddenly conscious of his brown skin and his name -- one of the most common in the Muslim religion."
Mohamed received an outpouring of support on social media, with President Barack Obama inviting him to the White House, Twitter inviting him to intern with the company and Facebook founder Mark Zuckerberg telling him to stop by its offices.
On Thursday, Abbott said he had a brother with skills similar to Ahmed's, and they were something to be celebrated.
"I admire those with ingenuity and we're trying to make Texas the state of innovation, where we promote young minds to achieve things like that," he said. "It's very unfortunate what happened."
"To the best of my knowledge, they followed protocol for investigating whether this was an attempt to bring a Hoax Bomb to a school campus," Van Duyne wrote. "I hope this incident does not serve as a deterrent against our police and school personnel from maintaining the safety and security of our schools."
PHOTO GALLERY
U.S. State Capitol Buildings
REAL LIFE. REAL NEWS. REAL VOICES.
Help us tell more of the stories that matter from voices that too often remain unheard.