In his pre-Kindergarten education plan released this week, Texas Republican gubernatorial candidate Greg Abbott cites the work of a man who believes that women and minorities are intellectually inferior to white men.
Abbott's plan explains how he'd reform pre-K through third grade in the state. Instead of expanding access to state-funded programs, as his Democratic opponent Wendy Davis has proposed, the attorney general proposes offering additional funds to only those programs that meet a certain standard of achievement.
In the second paragraph of his introduction, Abbott cites Charles Murray, a conservative social scientist and fellow at the American Enterprise Institute.
"Family background has the most decisive effect on student achievement, contributing to a large performance gap between children from economically disadvantaged families and those from middle class homes," Abbott writes, citing Murray's book Real Education in the footnote. (Abbott's plan misspells the book's title as "Read Education.")
Murray is a very problematic source of inspiration for an education plan. The Southern Poverty Law Center describes him as "one of the most influential social scientists in America, using racist pseudoscience and misleading statistics to argue that social inequality is caused by the genetic inferiority of the black and Latino communities, women and the poor."
"In Murray's world, wealth and social power naturally accrue towards a 'cognitive elite' made up of high-IQ individuals (who are overwhelmingly white, male, and from well-to-do families), while those on the lower end of the eponymous bell curve form an 'underclass' whose misfortunes stem from their low intelligence," the Southern Poverty Law Center, which describes Murray as a "white nationalist," writes.
In 2005, when economist and then-Harvard President Larry Summers said that women are underrepresented in science programs at elite universities because of their "innate" intellectual differences from men, Murray expanded on Summers' point.
"No woman has been a significant original thinker in any of the world's great philosophical traditions," he wrote. "Women have produced a smaller number of important visual artists, and none that is clearly in the first rank. No female composer is even close to the first rank. Social restrictions undoubtedly damped down women's contributions in all of the arts, but the pattern of accomplishment that did break through is strikingly consistent with what we know about the respective strengths of male and female cognitive repertoires."
Abbott's campaign did not respond to a request for comment.
Davis did not respond specifically to the Murray citation, but she has pointed out Abbott is currently defending the state's $200 million in cuts to its Pre-K Early Start grants program.
"Abbott's plan of pre-K for the chosen few but not for all hardworking Texas children would set our state backwards at a time we need to prepare for a 21st-century economy," Davis said in a statement.
Before You Go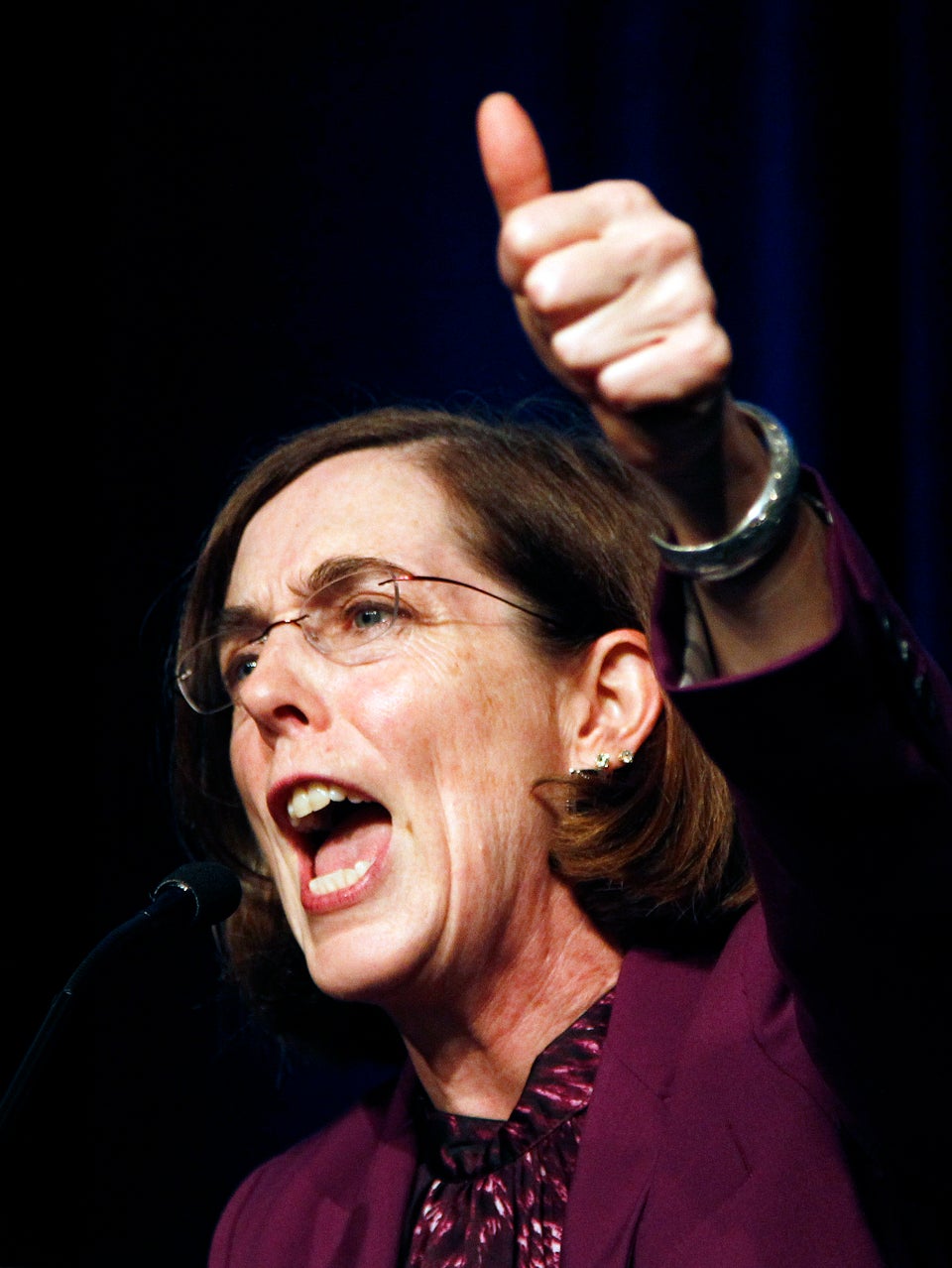 Female Governors: Past And Present
Popular in the Community