The San Antonio Express-News reported on Wednesday that Abbott's office has been paying its female assistant attorneys general less, on average, than men in the same position. The average salary for the 343 male assistant attorneys general in Abbott's office is $79,464, while the average salary for the 379 women is $73,649, according to salary information Abbott's office provided to the San Antonio Express-News.
Overall, male employees earn an average of $60,200 a year in Abbott's office, while women make $44,708. The San Antonio Express-News noted those averages don't take into account different job classifications.
Abbott's office said the difference can be explained by the fact that his male assistant attorneys general had generally been licensed longer than the women and had more months of service. They pointed out that nearly 40 percent of executive-level employees there are women.
Still, the numbers are likely to hurt Abbott in his campaign for governor as he continues to dodge the question of whether he would have vetoed the same equal pay legislation passed by the Texas Legislature that Gov. Rick Perry (R) vetoed. The bill, sponsored by his Democratic opponent, State Sen. Wendy Davis (D), was similar to the Lilly Ledbetter Fair Pay Act, which makes it easier for women to sue their employers when they realize they're being paid less than their male colleagues for the same work.
The Davis campaign has also pointed out that during his career as Texas attorney general, Abbott successfully defended the state of Texas against a female college professor who was being paid less than her colleagues for the same work.
On Sunday, the head of RedState Women, a new Republican PAC in Texas aimed at rallying women voters for Abbott, flubbed her answer to a question about why her group opposes the Lilly Ledbetter Act. The Abbott ally struggled to outline an alternative to the legislation, instead repeating that women are very "busy."
It's worth noting that the White House, too, has been accused of paying women less than men. Women make 88 cents at the White House for every dollar men make, although that number does not account for different job classifications.
Abbott's campaign told the San Antonio Express-News that he supports equal pay for women.
"Greg Abbott supports equal pay, and he supports Texas and federal law that provides legal avenues for victims of discrimination," Abbott campaign spokesman Matt Hirsch said. "The Texas Constitution and both state and federal law guarantee a woman's right to equal pay in Texas. Equal pay is the law in Texas, and as governor, Greg Abbott will continue to ensure it's enforced."
The campaign did not clarify whether he supports the 2009 Lilly Ledbetter Act or the previous, weaker federal pay discrimination law, which only allowed women to sue over pay discrimination 180 days after the first unfair paycheck was received.
Davis camp spokesman Zac Petkanas said only, "The facts speak for themselves."
Before You Go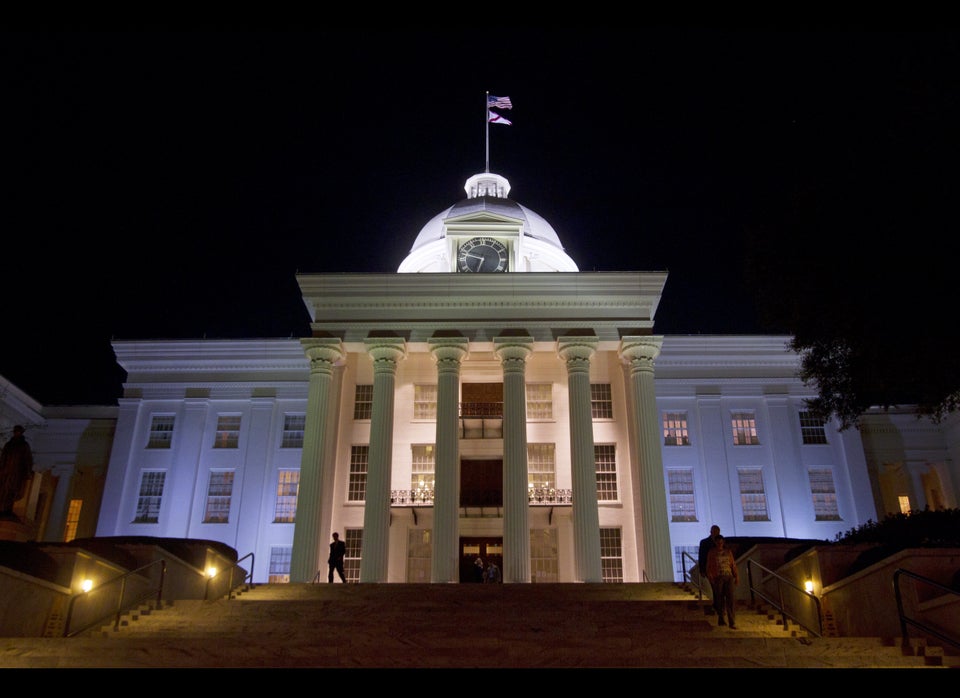 U.S. State Capitol Buildings
Popular in the Community