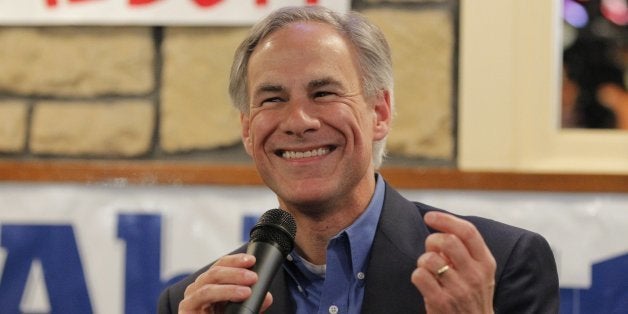 WASHINGTON -- Two gay rights groups revealed this week that the Texas Republican Party has prohibited them from setting up a booth in the exhibition hall at the state's upcoming GOP convention. The reason, according to the party, is that what the groups are advocating runs counter to the GOP platform, which prohibits same-sex marriage.
But for the Log Cabin Republicans, one of the groups being shut out this year, the fight for a spot at the convention goes back decades. And the key figure responsible for legalizing the policy barring the organization, Texas Attorney General Greg Abbott (R), is now running for governor.
In 1996, the Log Cabin Republicans also wanted to have a booth at the convention, as well as an advertisement in the event's program. When the Texas Republican Party said no, the group sued them. A lower court ruled in favor of the gay conservative group, but the Texas Supreme Court stepped in and sided with the state party.
The court was made up of seven Republican and two Democratic justices. And as Progress Texas notes, one of those Republican justices was Abbott.
"What I'm most frustrated about is that the Republican Party of Texas has gone to such extraordinary lengths to keep some other Republicans from having a 6-foot booth," Dale Carpenter, who was then head of the Log Cabin Republicans, told The Dallas Morning News at the time.
Not only was Abbott on the court, he was the one who wrote the opinion denying Log Cabin Republicans a booth.
Abbott disagreed with the Log Cabin Republicans' complaint on free speech grounds, saying the Texas GOP was not acting as a public entity even though its delegates were chosen under state election laws.
"Because the Republican Party's conduct in denying LCR a booth and advertisement at the convention is an internal party affair rather than an integral part of the election process, the Republican Party is not a state actor under the undisputed facts of this case," wrote Abbott. "Therefore, LCR cannot maintain its state constitutional claims against the Party, and the district court abused its discretion in issuing an injunction based on these claims."
Abbott is now facing state Sen. Wendy Davis (D) in Texas' gubernatorial race this fall. His campaign did not return a request for comment on whether he believes gay Republican groups should be allowed to have a booth at this year's convention, which runs from June 5 to June 7.
Jeff Davis, chairman of the Texas Log Cabin Republicans, said his group has not endorsed Abbott.
"No one on the board has introduced a motion to endorse Abbott," said Davis. "I would consider making the motion to endorse Abbott if Abbott would inform us of his current opinions on LGBT rights and marriage equality."
In February, a federal judge overturned Texas' ban on marriage equality. Abbott vowed to defend it all the way to the U.S. Supreme Court.
In 1998, the Log Cabin Republicans produced a mini-documentary about their efforts to have greater representation at that year's Texas GOP convention. Watch it here:
Before You Go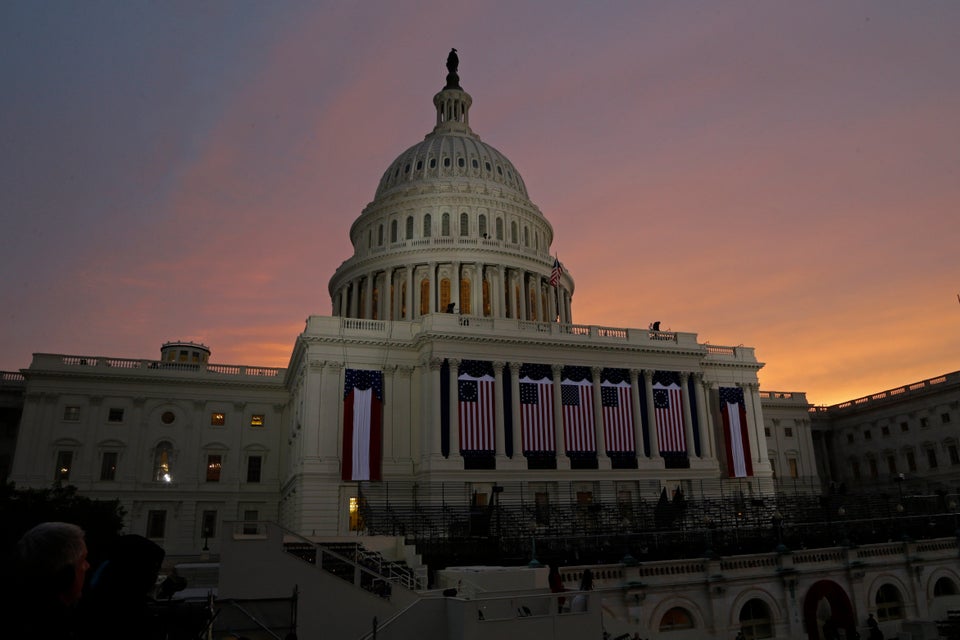 U.S. Capitol Photos
Popular in the Community