Late last month, North Korean officials claimed to have placed Austin, Texas, on a list of targets as it prepared for what it claimed was an impending nuclear strike on U.S. soil.
More than two weeks after that development, Texas Attorney General Greg Abbott (R) dismissed the threat from the rogue nation, going so far as to claim that Texas Democrats posed a greater danger to the state.
"One thing that requires ongoing vigilance is the reality that the state of Texas is coming under a new assault, an assault far more dangerous than what the leader of North Korea threatened when he said he was going to add Austin, Texas, as one of the recipients of his nuclear weapons," Abbott told the McLennan County Republican Club on Monday, according to the Waco Tribune. "The threat that we're getting is the threat from the Obama administration and his political machine."
Abbott drew the contrast while offering a warning to local Republicans about the newly formed Democratic group, Battleground Texas. The group, helmed by former Obama campaign operatives, is seeking to turn Texas blue, or at least make it competitive in 2014 and beyond. While reliably red Texas hasn't voted for a Democratic presidential candidate since 1976, officials with Battleground Texas have tapped into support from key Democratic backers, seeing hope for the future in demographic trends. Their effort has been bolstered by early polling that showed Hillary Clinton could win Texas if she ran in 2016.
The attorney general later told the Tribune that he had made the comparison because, like some foreign policy analysts, he doesn't take seriously North Korea's threats to start a nuclear war with the United States. He also acknowledged that the Democratic effort was serious, cautioning that "complacency kills" in politics.
"Republicans who are complacent are kidding themselves if they think Battleground Texas is not a threat," Abbott said.
Before You Go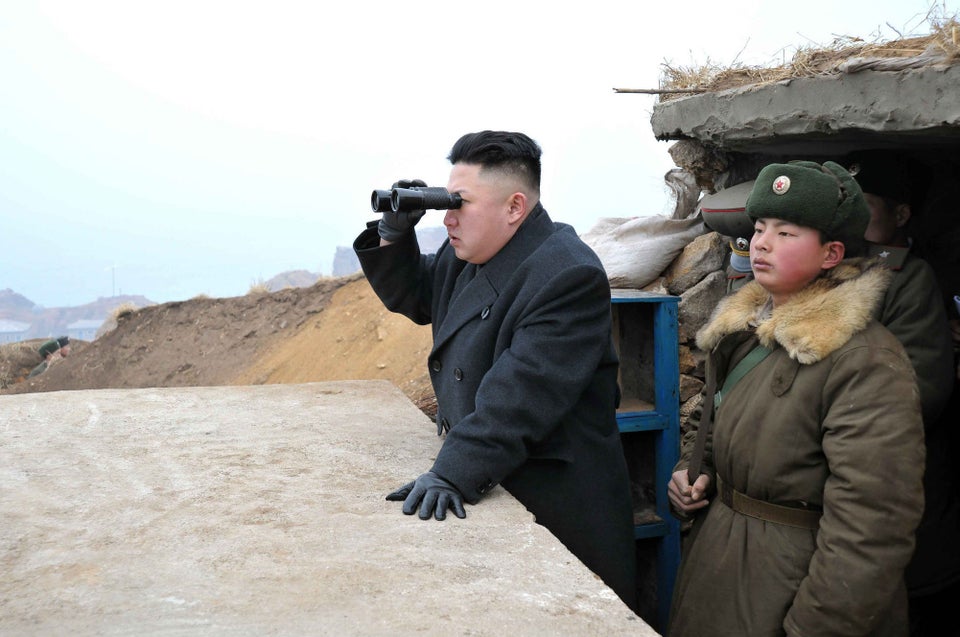 North Korea's Craziest Threats
Popular in the Community