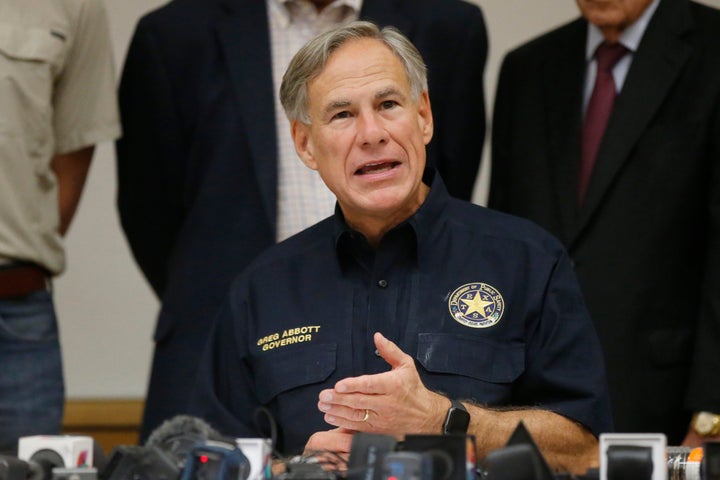 But in a Monday tweet, Abbott appeared rattled that the mass shooter had been able to purchase the AR-style gun that he used in Saturday's bloody rampage in Odessa and Midland.
Texas Department of Public Safety records show that Seth Ator, 36, pleaded guilty in 2001 to misdemeanor counts of criminal trespass and evading arrest, the Austin American-Statesman reported. However, only felonies and misdemeanor domestic violence convictions block a gun purchase in Texas, according to the Texas Tribune.
Ator had failed to pass an earlier background check to buy a gun and "didn't go thru a background check" for the rifle he used on Saturday, according to Abbott's tweet.
House Bill 1143, for instance, bars school districts from blocking licensed gun owners from keeping their firearms in vehicles in school parking lots, as long as the vehicles are locked and the weapons are out of sight.
Abbott is a particular favorite of the NRA, which hailed the new pro-gun measures. "Governor Greg Abbott has now signed all of the NRA-supported legislation which the Texas Legislature sent him during the 2019 session," the NRA website boasted.
The last time Abbott addressed a mass shooting in Texas was in early August when another gunman killed 22 people in an El Paso Walmart. The governor acknowledged at a press conference then that "we did not, as far as I know, evaluate for and plan for an incident like this" in any of the new gun laws. But he emphasized that funding had been provided "for the state to better address" mental health issues. There has been no indication that either gunman last month suffered from mental illness.
After the El Paso attack, Abbott snapped at reporters who quizzed him on gun control, saying: "We need to focus more on memorials before we start the politics."
Abbott's dismayed tweet after the carnage in West Texas about how "we" must keep guns out of criminal hands predictably drew scorn.
For a brief moment, President Donald Trump suggested that he would fight for stricter background checks after the attacks in El Paso and in Dayton, Ohio, where nine people were killed the next day. But he has since backed down, reportedly after a call from the NRA. He insisted Sunday that stronger background checks wouldn't have made any difference in Odessa — though that was before Abbott's tweet.
Popular in the Community