New York state Sen. Greg Ball (R) suggested using torture on Dzhokhar Tsarnaev, the suspect in the Boston Marathon bombing, in a tweet Friday night.
Tsarnaev was captured by authorities late Friday evening in Watertown, Mass., four days after the Boston Marathon bombing. Authorities say the suspect and his brother, 26-year-old Tamerlan Tsarnaev, killed an MIT police officer, severely wounded another lawman and hurled explosives at police in a car chase and gun battle.
Ball reacted to news of the "scum bag" being captured with the following tweet:
So, scum bag #2 in custody. Who wouldn't use torture on this punk to save more lives?

— Greg Ball (@ball4ny) April 20, 2013
Ball isn't the first to send a questionable tweet regarding the events in Boston.
Arkansas State Rep. Nate Bell (R) sent out an insensitive tweet Friday morning, asking "I wonder how many Boston liberals spent the night cowering in their homes wishing they had an AR-15 with a hi-capacity magazine?" Bell later said he "regrets the timing" of the tweet.
"I really didn't think about it going to Boston and was generally expressing my personal view of how I would have felt in that situation myself," Bell said.
A Justice Department official said Tsarnaev will not be read his Miranda rights, because the government is invoking a public safety exception. The AP reports:
That official and a second person briefed on the investigation says 19-year-old Dzhokhar Tsarnaev will be questioned by a special interrogation team for high-value suspects. The officials spoke on the condition of anonymity because they weren't authorized to disclose the information publicly.

The public safety exception permits law enforcement officials to engage in a limited and focused unwarned interrogation of a suspect and allows the government to introduce the statement as evidence in court. The public safety exception is triggered when police officers have an objectively reasonable need to protect the police or the public from immediate danger.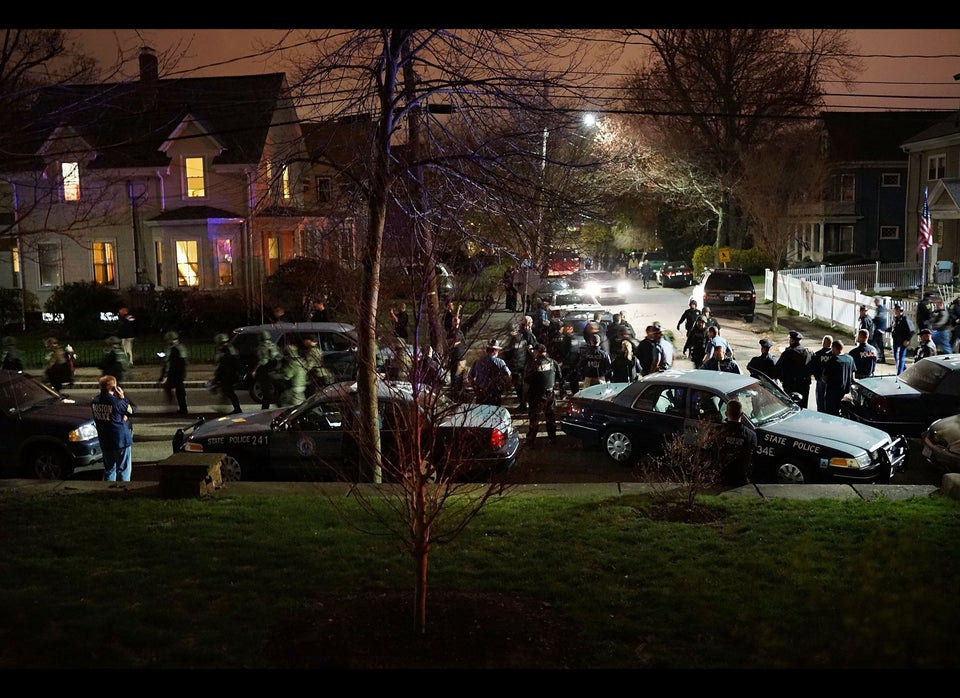 Manhunt For Suspect #2
Popular in the Community