Only Greg Cook's beloved dog Coco was home when a tornado tore through his home in Limestone County, Ala.
Cook rushed home after the winds had stopped to find his house and 50 others destroyed. While homes can be repaired, it was his chocolate Labrador that he feared he'd lost forever.
But like the rainbow at the end of the storm, there was some good news when Cook was reunited with Coco, who managed to survive the Category-5 tornado.
According to WAFF.com, Cook sifted through the debris and crawled through a window to find his dog soaking wet and shaking in a hallway.
"It was just such a relief, I was happy to see him," said Cook, who was in tears when they were reunited. "I love my dog, he's my best friend and I was just so happy to see him."
Coco is just one of the miracle survivors of the storm. Fourteen-month-old Angel Babcock was found in a field far from her house but has since died.
See our images of Cook's heartwarming reunion with Coco: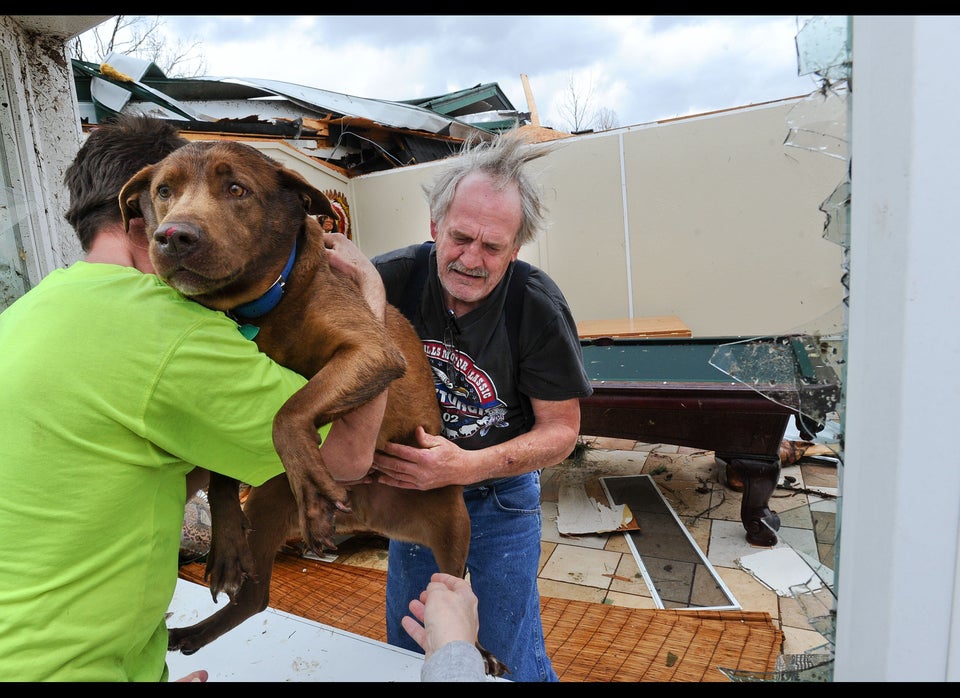 Popular in the Community