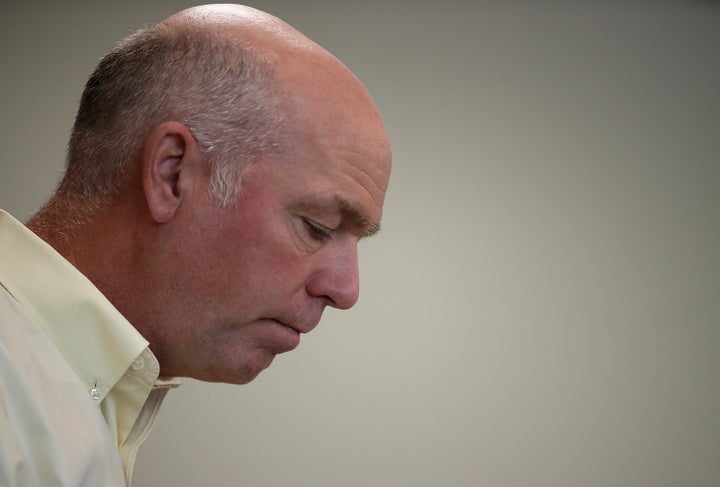 Multiple media outlets rescinded their endorsements of a Republican congressional candidate after he was charged with assaulting a reporter.
Jacobs, who was taken to the hospital in an ambulance, said that Gianforte grabbed his neck and body-slammed him, breaking his glasses. Fox News journalists who were at the scene corroborated this account, as did an audio recording. Police arrested Gianforte, who has blamed Jacobs for the altercation, and charged him with misdemeanor assault.
Newspapers quickly pulled their support for the Republican candidate.
"Three weeks ago, the Missoulian endorsed Gianforte because we took him at his word that he would set aside his personal beliefs, listen to Montanans and be their voice in the House," the paper said in a statement. "He showed Wednesday night that he lacks the experience, brains and abilities to effectively represent Montana in any elected office.... he does not represent Montana values and he should not represent us in Congress."
Of the violent incident, the Billings Gazette said that, "we wouldn't condone it if it happened on the street. We wouldn't condone it if it happened in a home or even a late-night bar fight. And we couldn't accept it from a man who is running to become Montana's lone Congressional representative."
The Helena Independent Record put it bluntly:
"Democracy cannot exist without a free press, and both concepts are under attack by Republican U.S. House Candidate Greg Gianforte.
The election is being held on Thursday.
Related
Popular in the Community