WASHINGTON -- Greg Gianforte, a multi-millionaire tech entrepreneur who is "seriously considering" challenging Montana Gov. Steve Bullock (D) in 2016, doesn't believe he has to divorce his Christian faith from his professional life.
The potential candidate started the software company RightNow Technologies in 1997 and sold the firm to Oracle for $1.5 billion in 2011. Now, he's traveling around the state promoting his Better Montana Jobs initiative, which includes a focus on telecommuting as a means to attract college graduates to Montana.
As he gears up for a potential race against Bullock, Gianforte's support for socially conservative policies has drawn scrutiny to his record.
In a February talk at the Montana Bible College about how to find "godly purpose" in work, Gianforte explained why retirement isn't consistent with biblical teachings.
"There's nothing in the Bible that talks about retirement. And yet it's been an accepted concept in our culture today," he said. "Nowhere does it say, 'Well, he was a good and faithful servant, so he went to the beach.' It doesn't say that anywhere."
"The example I think of is Noah," he continued. "How old was Noah when he built the ark? 600. He wasn't like, cashing Social Security checks, he wasn't hanging out, he was working. So, I think we have an obligation to work. The role we have in work may change over time, but the concept of retirement is not biblical."
Mitch Staley, a spokesman for Better Montana Jobs, wrote in an email to The Huffington Post that Gianforte was speaking "to the idea that we should all be good stewards of the unique gifts and talents we each have been given."
"Greg believes in the virtue and nobility of work, and that each individual can serve others using their given skills, no matter their age or stage in life," he added.
Through his family's foundation, Gianforte has also supported a Montana creation museum that calls itself the "largest dinosaur and fossil museum in the United States to present its fossils in the context of biblical creation." The museum promotes the belief that dinosaurs and people lived on Earth together before the biblical flood and that the planet is 6,000 years old.
Gianforte has also heavily contributed to the conservative Montana Family Foundation nonprofit, which is chaired by his wife, Susan Gianforte. The foundation opposes same-sex marriage and abortion.
As the National Journal reported, Gianforte personally lobbied against a citywide LGBT nondiscrimination ordinance that was being debated in Bozeman, Montana, in 2014.
"Homosexual advocates try to argue that businesses are leery of locating in towns that aren't friendly to homosexuals. I believe the opposite is truer," Gianforte wrote in an email to Bozeman Mayor Jeff Krauss and Bozeman city council members.
The city passed a nondiscrimination ordinance against Gianforte's objections in June of 2014.
Audio of Gianforte's speech at the Montana Bible College was taken offline after this article's publication. The link to the recording has been removed.
Before You Go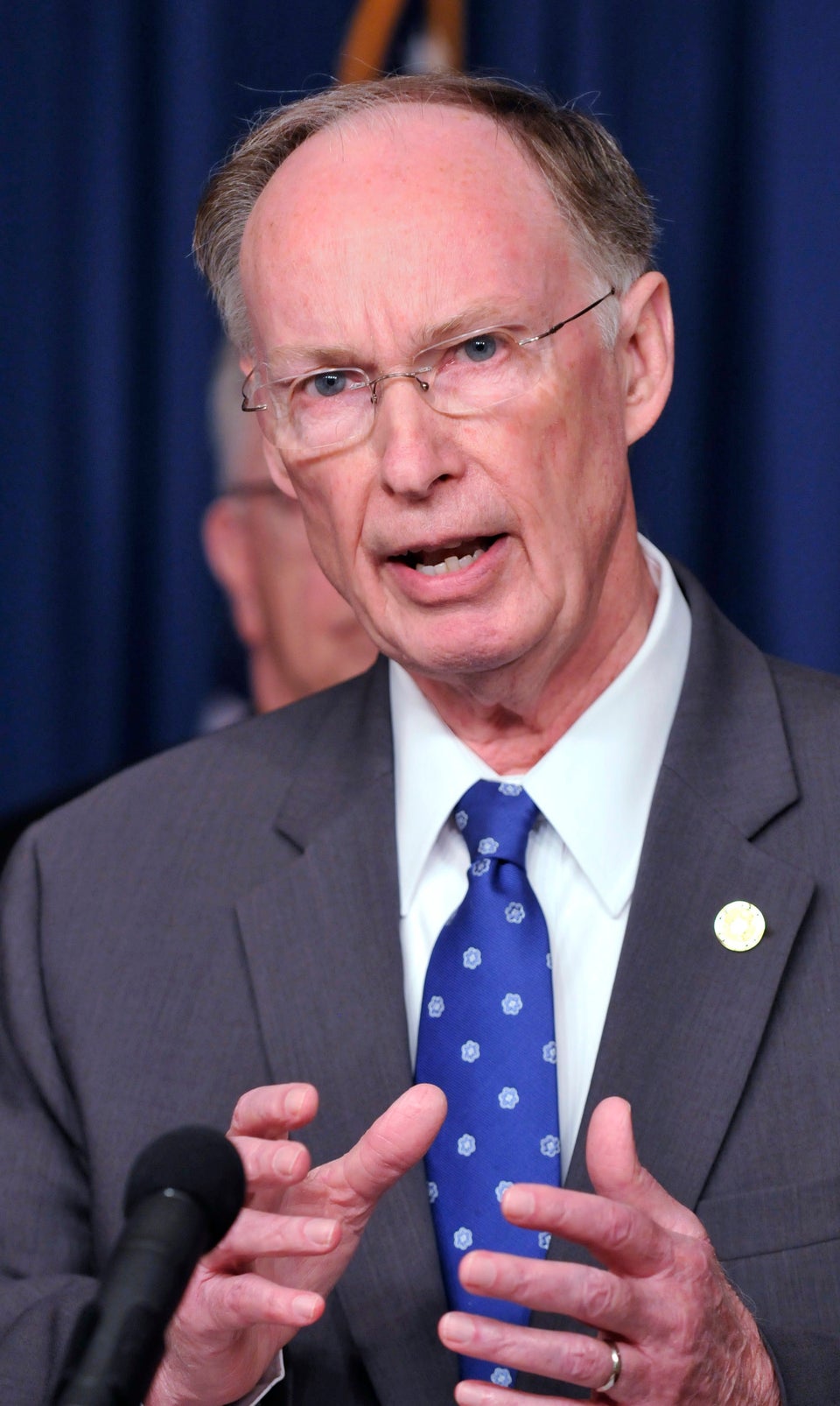 United States Governors
Popular in the Community