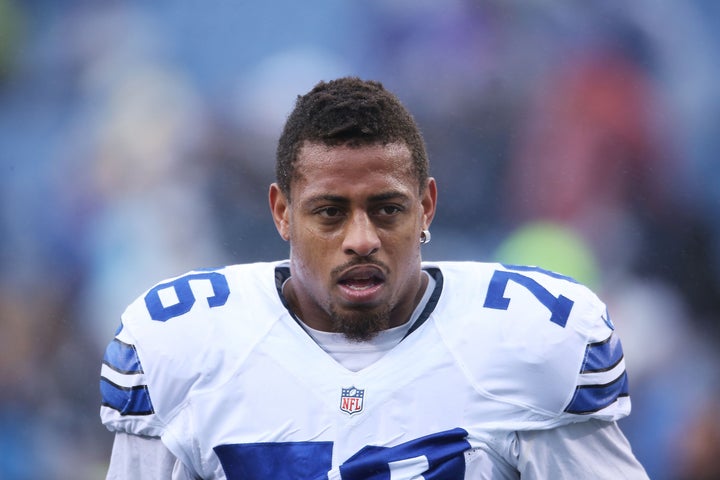 On Wednesday afternoon, Deadspin published the transcript of a confidential hearing that took place last March between the NFL, NFL Players Association, Greg Hardy and his legal team -- the hearing that led to the accused domestic abuser's reinstatement to the league and the lucrative contract he signed just 14 days later. In this transcript, Hardy -- who is said to have choked ex-girlfriend Nicole Holder, tossed her onto a pile of assault weapons and slammed her into a bathroom wall on May 12, 2014 -- provided his version of what happened that night, with the help and spin of his attorney, Frank Maister.
The entire transcript is alarming and offensive -- Maister presents Holder as a "ranting and raving" woman, suicidal and desperate -- and continually diverges from what others claimed to have happened on that May evening. But perhaps the most horrifying discrepancy between the stories is how Hardy's team depicts the moment in his apartment bathroom.
Holder's side of the story: Hardy physically threw her into the tile wall above the bathtub.
According to the statement Holder gave police, Hardy and Holder were in his bedroom when he began to verbally attack her, calling her a "slut." Then the physical violence began. He pushed her and "threw" her "into the bathroom," where she "hit the back of the shower wall and fell into the bathtub." At that point, Deadspin reports, Hardy "dragged her out [of the tub] by her hair" and "tossed her" onto a futon "covered in assault rifles," beginning to strangle her.
The graphic photos that accompany the article seem to substantiate these claims.
Hardy's side of the story: Holder tripped, jumped or fell into the bathtub, but he didn't see it happen.
In the trial that followed months after the incident, Hardy said that Holder had "jumped" into the bathtub -- and in the March hearing, Maister provided another version of how Holder may have ended up crumpled at the bottom of the bathtub.
I cannot prove how she got into that tub, but I will tell you this. I went into that bathroom and … [t]here is a scale on the floor there. And when I went into the bathroom and this is just me, I turned around and I hit my heal [sic] on the back of that scale. And it is my absolute sincere belief that she tripped backwards over the same and fell backwards ...
Look at the photos of Holder's injuries. Try to see if you can piece together how a 130-lb. woman "tripp[ing]" and making contact with a bathroom wall could cause any of those abrasions, bruises or swellings. If you can piece that together, you have a more creative imagination than me.
The full transcript can be found below.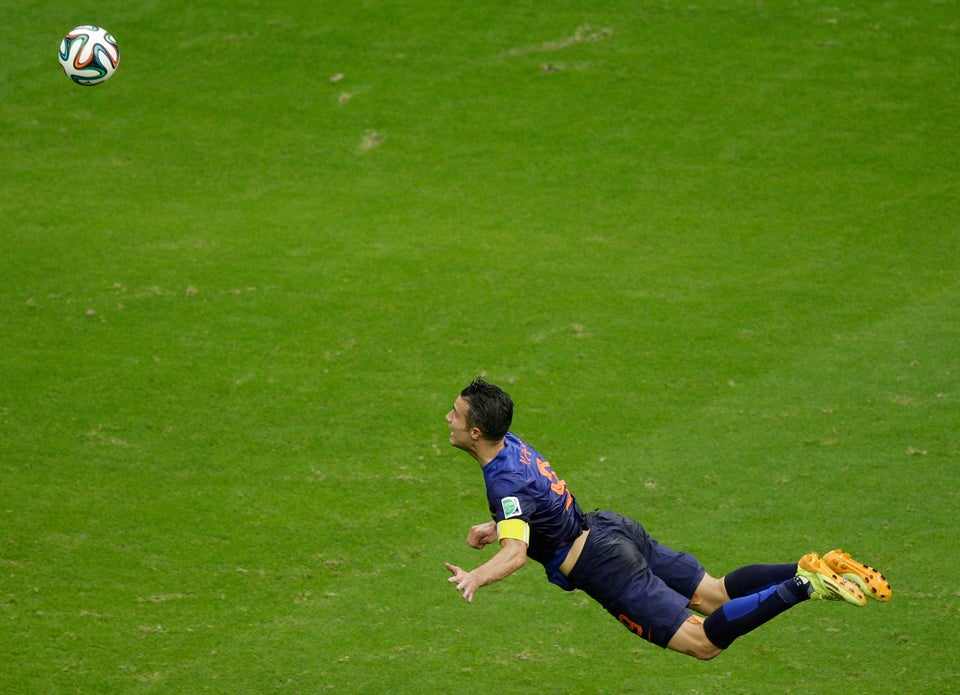 Amazing Sports Photos
Popular in the Community