This article was written by Greg Louganis for WhoSay.
Hi, my name is Greg Louganis and I'm a four-time gold medal Olympic diver. I'm also HIV-positive and about to celebrate my second wedding anniversary with the love of my life, my husband Johnny.
I never thought I'd see this day when I could say any of this, much less say it publicly in front of all of you -- the entire world. When I first came out to my mom years ago, she cried. She said she was sad for me because she knew that I would always be treated as a second-class citizen. She thought I would never be able to get married, and she was afraid I would die alone.
Oh my, how things have changed. Not only am I married, but also I am out to the world. For an openly gay athlete? I didn't think that would ever happen. Even though I was out to my friends, family, and some people in the USA diving world, I just didn't discuss my personal life in the media. That was my policy - and understandably so.
Take the Wheaties box, for example. Being on the cover of the Wheaties box is so iconic for Olympians. It's almost a given for big gold medalists, and even some obscure Olympians, too. Back in 1984 after my first gold medal win at the Summer Olympics in Los Angeles, a reporter asked Wheaties why I wasn't featured on the cover of the box. The rep told him that they were never in talks with me because I allegedly didn't share the same family values.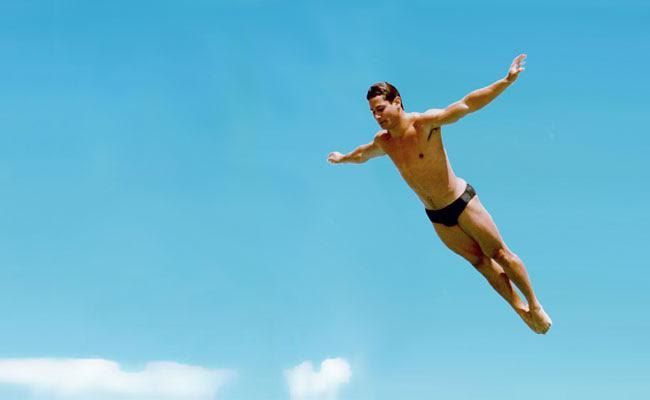 They didn't come out and say it, but the message was loud and clear. They knew I was rumored to be gay and homosexuality wasn't going to fly on a wholesome Wheaties box. Ouch.
People are kind of surprised when I say that I have no hard feelings about being denied a cover. After all, it wasn't anything personal - it was a sign of the times of Corporate America. It's also funny because many people assumed all of these years that I was on the Wheaties box. It wasn't until I mentioned it in my book, that people started showing up at signings holding Wheaties boxes with my picture glued on them. They wanted redemption.
About a month ago, I got a note from a fan of mine, Julie Sondgerath in Chicago, Ill., who started a petition on Change.org to finally secure my Wheaties cover more than 30 years after my first gold medal win. People in the diving community, people in the dog agility community (my profession now)... they are all sharing it. With nearly 40,000 signatures, this petition has taken on, a life of its own. It's incredible.
People tell me that they want to see this major brand right its wrong. My fans are up in arms that I was denied something because I was gay or perceived gay. Interestingly enough, Wheaties' parent company, General Mills, has been making an honest effort in supporting the LGBT community for several years now. Not only does it have an internal diversity program for employees called Betty's Family LGBT, the company also publicly supports the Equality Act, which seeks to expand existing civil rights protections to include safeguards against sexual orientation and gender identity. Plus, remember its beautiful Cheerios commercial featuring same-sex families?
Many people don't realize, or simply forget, how far we've come. I'm hoping that if and when my Wheaties cover happens, I can raise awareness about all of the positive work General Mills has been doing for the gay community. I want people to think, "Now, that's a company I can get behind."
Do I need the Wheaties box to feel fulfilled? Absolutely not! To simply be here, living my life as my true self is rewarding enough. However, I feel like I owe this box to my friends, family, and fans that have been cheering me on for decades. Sure, the Wheaties cover would have been cool in 1984... but after all we've been through, it would be even more iconic now.

Calling all HuffPost superfans!
Sign up for membership to become a founding member and help shape HuffPost's next chapter