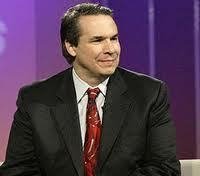 The watchdog group that first warned that the bestselling author of "Three Cups of Tea" was more interested in selling books than building schools in Afghanistan and Pakistan is calling for Greg Mortenson to resign from the nonprofit group that he co-founded.
In a statement provided exclusively to The Huffington Post, American Institute of Philanthropy (AIP) President Daniel Borochoff said recent revelations about the Central Asia Institute have left it "unable to recover from its tarnished reputation and regain donors' trust with Mortenson at the helm."
Citing an ongoing investigation by the Montana Attorney General of the Bozeman-based charity and a class-action lawsuit brought by angry donors and book buyers, Borochoff said the worthy mission of CAI was in jeopardy and that, "Mortenson's resignation letter to the charity is perhaps the most generous contribution he could now make to the people of central Asia."
The call for Mortenson to step down comes as the former mountain climber recuperates from long-delayed open-heart surgery that he apparently scheduled soon after a damning CBS "60 Minutes" report aired in April. The report had been sparked, in part, by AIP's investigation.
The program questioned the charity's record of building schools in Central Asia, reporting that of nearly 30 schools visited by investigators, about half were empty, built by somebody else or not receiving funding from CAI. Another six schools listed by CAI's tax forms as having been built did not exist.
The "60 Minutes" piece featured "Into the Wild" author Jon Krakauer, once an avid Mortenson supporter who had grown disenchanted by "extravagances" at the charity. He called Mortenson's book "a compelling creation myth" that he repeated thousands of times in speaking appearances and interviews in order to sell millions of books and pocket the profits for himself.
According to the AIP investigation started in 2009 at the request of donors seeking a rating of the charity, Mortenson's organization displayed a troubling "lack of segregation" between its finances and his personal business interests. It noted that while the group's website prominently featured online retailer links to "Tea" and its sequel, "Stones into Schools," and said "up to 7% of proceeds" would go to the foundation, recent tax forms showed no revenue from book sales.
In 2009, according to AIP, the charity spent $4.6 million on "domestic outreach and education" for Mortenson's promotional book tours. Yet it spent only $4 million to build and operate schools that year.
The charity watchdog also accused CAI of lacking transparency, as it published just one independent audit of its finances over 14 years.
In an effort at damage control after the AIP and "60 Minutes" reports, Mortenson conceded in an interview with Outside Magazine that he had fudged some details in his book but insisted any "discrepancies" had more to do with the "compression of events" than willful deception.
Mortenson's foundation has posted a response to "60 Minutes" on its website and has issued other explanations on its blog.
"Greg is anxious to speak publicly," Anne Beyersdorfer, CAI's interim executive director emailed HuffPost days before AIP demanded Mortenson's resignation. She turned down a request for an interview with Mortenson, saying, "Greg's doctors have given him strict orders to rest and focus on his cardiac rehab. He will address ... allegations as soon as he is physically strong enough."
Despite his recent surgery, Beyersdorfer said Mortenson plans to visit CAI's overseas program managers and projects after Ramadan, which ends August 30. She added that CAI "intends to publish the results of its recent overseas survey of projects in conjunction with its pending" IRS tax form filing.
In the meantime, she said, CAI "continues to be in cooperative discussions with the Montana Attorney General" regarding its activities but does not "believe it appropriate to comment further as we continue to work with the AG through this process."
AIP's Borochoff said he was "not impressed by CAI's responses," saying it sidestepped many of his group's concerns while downplaying others, like the fact that the charity spent just 41% of its expenses on schools. The philanthropy watchdog questioned CAI's central financial arrangement in which its board "has the charity absorbing business risks and costs for promoting Mortenson's books with no guarantee that compensation will be received as a result."
Borochoff said Beyersdorfer, a long-time family friend of Mortenson who was previously a media consultant to former California Gov. Arnold Schwarzenegger and worked in public relations in Washington, was hardly qualified to run an international charity that builds schools half a world away in Central Asia. He said a new board, not beholden to Mortenson, should be installed at CAI.
Mortenson "should be given credit for doing arguably more than anyone else to bring attention to the dearth of education for children, especially girls, in central Asia," Borochoff said, adding that he also deserves credit for the functioning schools that have been built and funded by the charity.
"But these good deeds do not let him off the hook for using CAI to absorb millions in expenses that generated personal profits for himself and his books' publisher," said Borochoff.
"Mortenson has violated the public's trust to a degree that he needs to step down for the good of CAI's important cause of providing education to children in Pakistan and Afghanistan. It is essential that America's nonprofit leaders be highly ethical, accountable and well-organized managers who can separate their personal business interests from those of the charity."
Calling all HuffPost superfans!
Sign up for membership to become a founding member and help shape HuffPost's next chapter