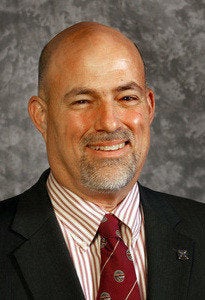 A Republican Kansas state senator has proposed legislation that would give state lawmakers protections in their private-sector jobs similar to those of National Guard soldiers and military reservists.
State Sen. Greg Smith (R-Overland Park) has introduced legislation that would require employers to allow state legislators to take indefinite unpaid leaves of absence during the annual state legislative session and guarantee them a job when they return to work. The state attorney general would provide legal representation to legislators who sue employers for violations.
"Kansas has a citizen legislature and if we want to truly keep it that way, we have to broaden the pool of people who can serve," Smith told The Huffington Post.
With legislators required to spend at least four months each year in Topeka for the legislative session, Smith said he and other lawmakers find it tough to take time away from a full time job, unless they are self-employed or retired. Kansas legislators are paid $88 per day while in session, plus per diem expenses for lodging and travel, and health insurance and pension benefits.
Smith, a teacher who takes an annual leave of absence, said his bill would allow lawmakers to take a leave of absence from their regular jobs during the legislative session, stopping pay from their employer. They would have 72 hours following the end of the annual session to provide notice to the employer that they want to reclaim their job at the same pay and level. The protection is similar to that extended to members of the National Guard and military reserves, Smith said.
Democrats and labor leaders criticized the legislation. Senate Minority Leader Anthony Hensley (D-Topeka) said that in his 37 years in office, he's never heard complaints from legislators about their private-sector job security. "This is about as self-serving a bill as I have ever seen," Hensley told HuffPost.
Topeka Councilman Chad Manspeaker (D), also a staffer for International Brotherhood of Electrical Workers Local 304, said he has concerns with Smith pushing this bill after favoringproposed legislation that would prohibit public employees from having union dues deducted from their paychecks.
"How can you strip the rights of public employees and protect the right of your own job?" Manspeaker said. "Government serves its people and not the other way around. I get a strong feeling from Senator Smith that it is about him, that is not good government."
Seven states have laws protecting the private jobs of state legislators during legislative sessions, according to the National Conference of State Legislatures. Texas protects the jobs of police officers and firefighters who serve in the legislature.
Popular in the Community