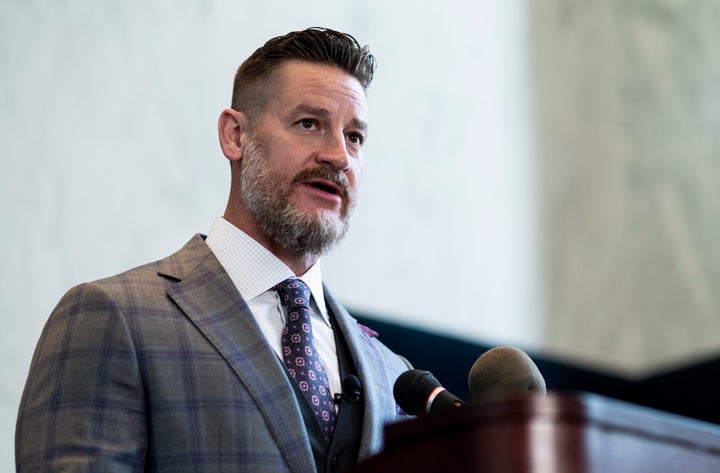 Rep. Greg Steube (R-Fla.) spent the night in intensive care after falling off a ladder at his Sarasota property on Wednesday, his office said.
Steube fell about 25 feet while cutting tree limbs, according to a tweet from his congressional Twitter account.
He has "several serious injuries" that "are still under assessment but not life threatening at this time," his office said in a follow-up tweet. "He is making progress and [is] in good spirits."
Steube's team thanked an unnamed person who notified 911 after witnessing the accident.
Steube has represented Florida's 17th Congressional District, in south-central Florida, since 2019. He served in the Florida House and Florida Senate between 2010 and 2018. He was in the U.S. Army from 2004 to 2008.
Popular in the Community