 A former lawyer for the San Francisco Police Department is alleging she was fired in retaliation for her investigation of misconduct allegations against Greg Suhr, now the department's chief and the highest-paid top cop in the nation.
In a suit filed against Suhr and the city earlier this week, Kelly O'Haire claims she was terminated from her internal affairs attorney position on the police force because of her work prosecuting Suhr for failing to report an incident of domestic violence.
"I've been in law enforcement my whole life," O'Haire told the Marin Independent Journal. "It was pretty devastating. I've never been disciplined. I've never done anything wrong in my career."
O'Haire's investigation of Suhr stemmed from an incident that allegedly occurred on a Friday night in 2009, when Suhr -- who was deputy police chief at the time -- received a call from a female friend who said she was being beaten and strangled by her boyfriend. When Suhr drove over and picked her up, the woman's collarbone had been broken and a portion of her hair had been ripped from her head. Suhr dropped the woman off at her home that evening, but a police report wasn't filed until that Sunday. The attacker was later charged with attempted murder.
California law requires law enforcement officers to immediately make an arrest in domestic violence cases when the suspect is known and to file a police report within 24 hours. According to O'Haire, Suhr did neither.
O'Haire prosecuted the case before the San Francisco Police Commission and it eventually resulted in a demotion for Suhr. Related charges could have resulted in him getting the boot, but then-Chief Heather Fong, with whom Suhr reportedly had a rocky relationship, left the department later that year and was replaced by George Gascón. According to the San Francisco Chronicle, Gascón allowed Suhr to serve a suspension for the incident instead of proceeding with further charges.
During the initial investigation, O'Haire alleges, Suhr's lawyers repeatedly made threats against her. She recalled an incident, which she later reported to the Police Commission, when one of Suhr's politically-connected attorneys called her up and said that her actions against Suhr were "going to be a future employment problem," and that she was "going to be sorry."
O'Haire alleges that threat proved to be prescient; in the years since being let go by the department, she claims she has struggled to find employment in the law enforcement field, which has been her professional home for nearly three decades. Though the SFPD insists her position was eliminated for budgetary reasons, O'Haire says the paperwork she was given at the time of her dismissal was for "termination," which, in the public-sector employment world, indicates she did something wrong and leaves a serious black spot on her record.
O'Haire argues SFPD's rationale for her firing is flimsy. She says at the time, the department had a handful of internal affairs attorneys, all of whom received equal pay and of whom she was the most experienced. Only she and Jerry Tidwell, another attorney who also worked on the case against Suhr, were terminated, despite there being another lawyer on staff who had worked at the department for only a few months.
"I was replaced with a captain who was actually paid more than I was," O'Haire told The Huffington Post. "Over the next three months, people in the department kept calling me and asking for help on cases because no plans had been made for the transition."
In a statement released to the media on Wednesday, SFPD insisted O'Haire's claim was "without merit."
O'Haire's attorney, Randall Strauss, said that his team plans to call a number of high-profile witnesses in the case, including Mayor Ed Lee and Fong and Gascón, the former police chiefs.
The city has 30 days to file a response to O'Haire's lawsuit.
Related
Before You Go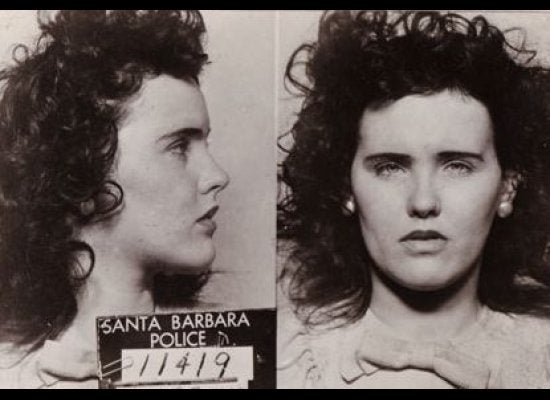 10 Major Crimes That Shocked the Nation (SLIDESHOW)
Popular in the Community