 The following article is provided by Rolling Stone.
Gregg Allman has filed a lawsuit in order to stop production on Midnight Rider, a film based on the rock legend's 2012 memoir, My Cross to Bear. According to The Associated Press, Allman's attorneys issued the suit last week in Savannah, Georgia, requesting Unclaimed Freight Productions "to cease all efforts to make a motion picture based upon the life of Gregg Allman and/or his autobiography." This legal action follows a February tragedy in which a freight train struck crew members on a southeast Georgia track, killing 28-year-old camera assistant Sarah Jones and injuring six others.
The train incident took place on February 20th in Wayne County, Georgia, on a trestle that spans the Altamaha River. Investigators claim the producers were not given permission to film at the tracks, owned by CSX Railroad. Production was indefinitely suspended following the crash, prompting lead actor William Hurt (who was set to portray Allman) to withdraw from the film.
According to the lawsuit, Allman's team claims the producers lost their rights to the project after failing to begin principal photography by February 28th – and after failing to pay Allman $9,000 of an unspecified sum for the story's rights. Allman's attorneys reviewed footage shot on the tracks prior to the crash and claimed in the suit that "none of it contained any dialogue whatsoever or appeared suitable for inclusion in the film."
In an affidavit dated April 28th, Allman says, "Through my representatives, I have objected to Defendants' plan to proceed with the motion picture." Nonetheless, Unclaimed Freight plans to proceed with the film. Allman has requested an order which would restrain producers from continuing with the project until the suit is resolved, and a hearing is scheduled for May 12th.
The Associated Press reached out to Unclaimed Freight spokeswoman Melissa Nathan for comment, though their request was denied; the producers have also failed to comment on a reported plan to resume production on the film this summer. Meanwhile, Wayne County sheriff's investigators have turned over evidence to local prosectutors, who have yet to decide on whether to file criminal charges related to the train crash.
Though he was originally excited about the project, the train crash tragedy caused Allman to reconsider the moral implications of carrying on with the project. He even reached out in a letter to the film's director, Randall Miller, pleading him to halt production.
"I am writing to you as one human being to another, and appealing to you from my heart," Allman wrote. "I am asking you from a personal perspective not to go forward. . . "Your desires as a filmmaker should not outweigh your obligations as a human being," he wrote. "I am asking you to do the right thing and to set aside your attempts to resume the production out of respect for Sarah, her family and the loss that all of us feel so deeply."
Before You Go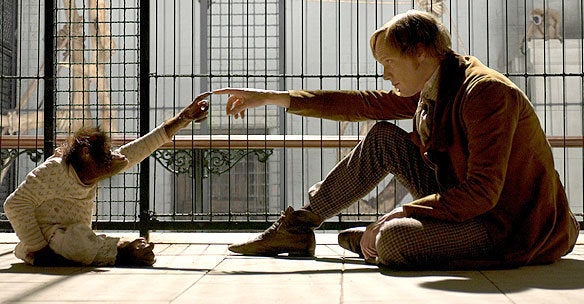 Biopics You Probably Forgot About
Popular in the Community