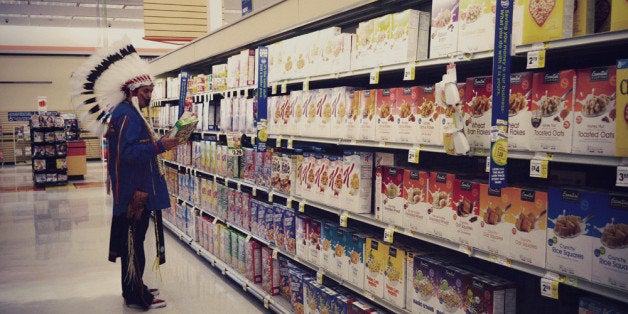 Earlier this summer, Washington, D.C.'s football team found itself at the center of a debate that seemed all but inevitable. It has for decades chosen a mascot and team name deemed offensive and harmful by not only individuals who identify as Native American, but members of the public at large.
While political figures and cultural institutions have been quick to publicly protest the NFL franchise's reluctance to adopt a new image, one indigenous performance artist has devised a different method of bringing awareness to the issue.
In a work not-so-subtly titled "Redskin," Gregg Deal will subject himself to eight hours of public abuse -- psychological, verbal, and physical -- to shed light on the realities of indigenous peoples living in and around the Beltway. The simulated antagonisms, acted out by a team of "Non-Indians," will mirror the types of insults routinely experienced by Deal and his peers, from cultural appropriation of "Indian war paint" and headdresses to slurs.
A popular defense of Washington's football team has been that the mascot and name were not actually offensive to all Native Americans, they were instead a form of "honoring" Native people, a representative of Deal's team explained to HuffPost. Deal's piece aims in part to express the inadequacy of this defense, illuminating both the "covert and overt hostility" that may not be readily understood by the rest of the country.
"The truth of microagression towards the indigenous in America is overlooked at best and supported warmly at worst," Deal writes on the Indiegogo page devoted to fundraising for the performance. "This piece is meant to interrogate the experience of the indigenous in America and the way others engage with them."
Deal, a member of the Pyramid Lake Paiute tribe, is the artist behind "The Last American Indian on Earth." Conceptualized as a film project, the piece saw Deal dressed in the "traditional" grab stereotypically associated with Native Americans (think: headdress and face paint), taking part in mundane, everyday activities like grocery shopping and mowing his lawn. The idea was that passersby were forced to confront certain long-held misconceptions associated with American Indians, in the public sphere. And, as Deal expected, many of them were quick to propagate offensive cliches.

A still from "The Last American Indian on Earth"
"Look, a real live redskin," one onlooker exclaimed during filming. "Hi-a-wat-ah-hi-a-wat-ah," another murmured.
In "Redskin," Deal will work with three non-Indian "antagonists" who will act out the abuses, for a total of eight hours, including singing the team song "Hail to the Redskins," donning red face, and comparing Deal to preconceived stereotypes. Deal hopes to transform the site-specific performance, planned for Washington's "Art all Night: Nuit Blanche" event on September 27, into a film, much like "The Last American Indian on Earth."
"This interactive performance will be thoroughly documented through photography and film, and will ultimately comprise the subsequent short film," he writes. "Reactions from the crowd, interviews, and the many social and philosophical aspects of this piece will drive the content, using art as a vehicle through which the inequality experienced by indigenous people is made clear."
To support Deal's project, head over to his Indiegogo page. For more on Deal's own experiences and beliefs, check out the CreativeMornings DC talk he gave at Smithsonian American Art Museum below.
Related
Before You Go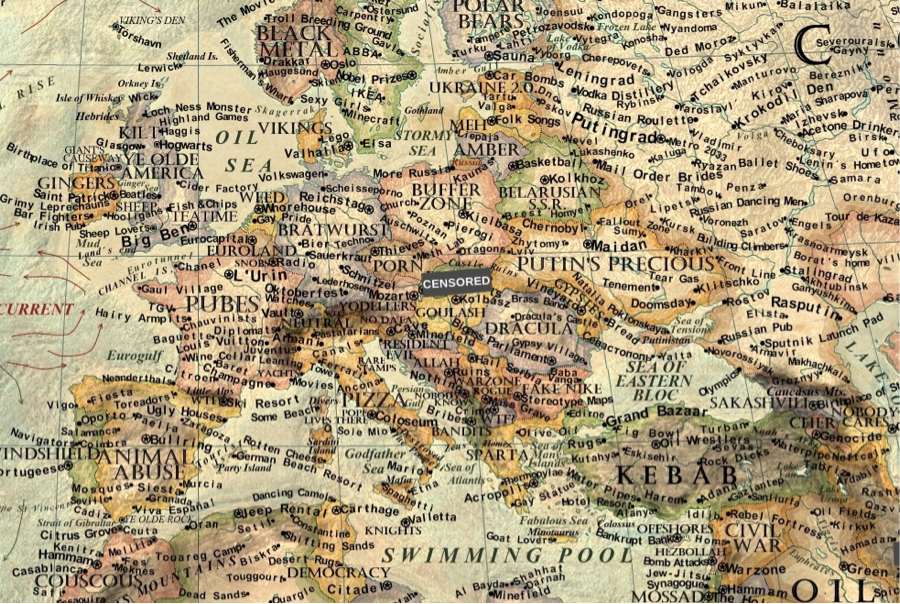 Stereotypes From Around The World
Popular in the Community