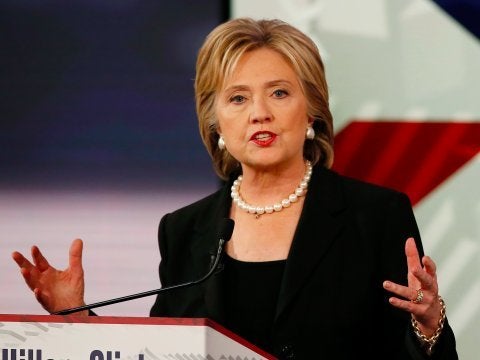 As a growing name in the civil rights arena, I have endorsed Hillary Clinton in her campaign for U.S. President. My decision was made last Spring 2016, when I campaigned as one of the lead surrogates for Clinton and her leadership team throughout South Carolina (see articles below).
Last Spring, after talking to voters in South Carolina about what's at stake in this election, I must say, "I agree that Hillary Clinton does have strong record of fighting for families." I also want to highlight how Clinton is the only one who will stand up to the gun lobby, with a plan to reform our criminal justice system, and it is proven she does understand the issues that keep families up at night."
I must admit for full disclosure, that both Clinton and Bernie Sanders as a surrogate now have publicly focused more on issues core to African-American voters since Black Lives Matter protesters made a point of crashing their events, and pleading with the candidates to directly address institutional racism. Although, "she [Clinton] also makes no excuses for the need address and reform the 1994 Crime Bill." There is a platform that includes accountability and focus on the issues that plague the African-American community, this is a step in the right direction.
I also agree with Michelle Obama when she say's that GOP nominee Donald Trump as a "candidate whose vision for our country is completely and utterly lacking in hope. A candidate who tells us that our country is desperate and weak, that our communities are in chaos, that our fellow citizens are a threat. A candidate who calls on us to turn against each other to build walls."
Many of Trumps supporters seek to encourage right wing patriarchy, and aggressive racism by creating actively exclusive environments. The environments of that function devoid of current autonomy at which all Americans can grow and become the part of "American," If we were to put these supporters and this campaign under a microscope (not hard to see)-then we would lose most Latin Americans, Muslims, Blacks, Poor Whites, and most Liberals- under the principles of this program and the guidance-it functions pretty much like the 30's and 40's Jim Crow Era America-only it would lack the controls that allow some resemblance of civility and it most certainly would not function as democratically. Gregg L. Greer, President Freedom First International
For me as a leader who has fought for "Human Rights," around the country-we must not allow this moment in history to be lost on those who would say "stay at home," or "don't vote," or vote for someone who most likely will not win the election as a sign of disagreement with the current system. Clinton is offering a powerful and positive vision for America's future, even with that in mind- I say to those who are amiss in the black community-we must truly hold the "President Elect," and all politicians accountable, because we are missing a certain quality of service.
I only say to those in the African American, and Minority communities around the country "We must seek to do more than organize," "We want to empower and foster our current and future leaders going forward." This must be apart of our core mission for the next fifty years. glg
http://www.aikenstandard.com/news/support-for-clinton-expressed-at-breaking-down-barriers-forum/article_4a2e47c8-5872-5f0d-bace-ddef52769723.html
https://www.hillaryclinton.com/briefing/h/2016-02-12-hillary-clintons-breaking-every-barrier-agenda-revitalizing-the-economy-in-communities-left-behind/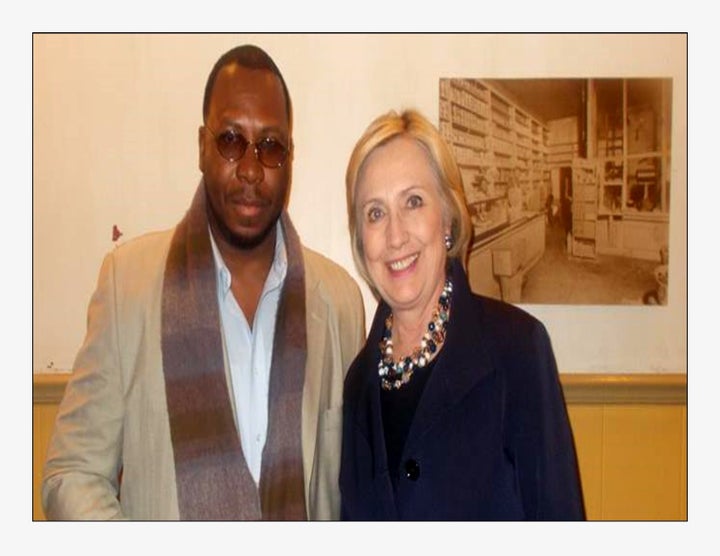 Gregg L. Greer a Public Speaker, Minister, Social Activist, and the Editor of the One World internet journal. Greer is the Founder of Freedom First International-if you are interested in interviews from his and others of the brightest minds today, you can email him at oneworldtoday@gmail.com His website is www.gregglgreer.com
Related
Popular in the Community