I met up with Gregor Collins, author of the The Accidental Caregiver: How I Met, Loved, And Lost Legendary Holocaust Refugee Maria Altmann, at a bar in the east village of NYC. Gregor is warm and friendly (and yes, he does go by his full name Gregor), with a mix of a West Coast and East Coast vibe, which is no surprise since he only very recently left California to move to New York City. Over a beer, we talked about life, love, and Maria.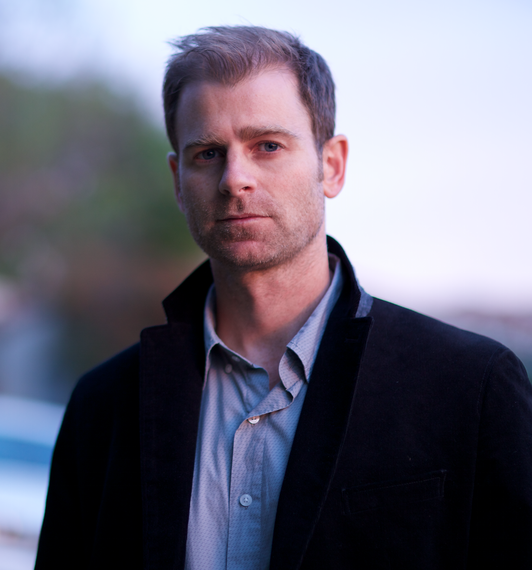 You went to Ohio Wesleyan on a golf scholarship. It's interesting because you were going in a completely different direction with your life.
Yes, golf was my big thing in high school. I picked up a club and found out I was really good at it. When I think of high school, my fondest memories are on the golf course. High school was tough because I didn't feel like I fit in anywhere, but when I was on the golf course I felt like that's where I belong.
But then you switched directions.
I started getting involved in entertainment. I got an internship as a production assistant on a TV show, and ended up switching to Florida State. I ultimately ended up in California and worked on Blind Date and did a Girls Gone Wild tour.
Girls Gone Wild huh?
Yep. Never even told my mom. I said I was working for a nature show in Key West! I'm glad I got away from that because part of me felt guilt and shame for being involved and watching naked women take their clothes off. I felt that I had more to offer. So I started focusing on my acting and took some classes.
And then your friend called you.
He said that he was taking care of this old lady from Europe. He would tell me stories about her and, when her caregiver left, he asked me if I would be willing to take the job. I was a little offended at first because I saw myself as an actor not a caregiver but I agreed to meet her.
What was meeting her like?
I was a little nervous because I didn't have a relationship with my grandparents and I didn't really know what to do around older people. I was 32 at the time and she was 92. Then she rounded the corner in her walker and looked at me and said "And you must be Gregor". It was so sweet, and like no one else was in the room. She was the most delightful person I'd ever met and we had an instant connection.
What was it about her?
I always say she listened to me more than any other woman in my whole life had, and she listened with her heart not her ears. She genuinely cared about me. It's so lonely in Hollywood, and I instantly felt like I was being taken care of.
Was it motherly?
At first it was but then it changed. I said to her "Maria, you are becoming a friend, mother and grandmother to me" and she said "What about mistress?!" She had a real sense of humor and I very quickly fell in love with her and dropped everything for her. We would take long walks and she would tell me all of these stories.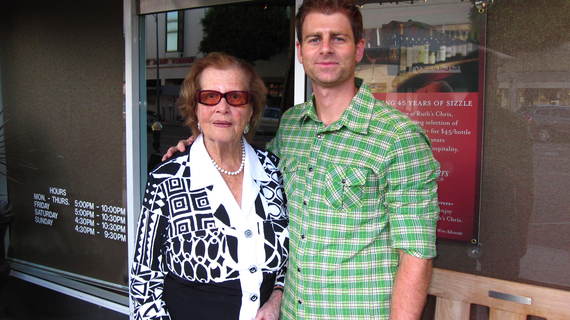 What was your care-taking role?
I would come in at nine o'clock and make her breakfast and then we would go for a walk. Sometimes we would go to lunch at Gladstone's in Malibu or she would have visitors. I didn't have a medical background so I was more of a companion for her.
Helen Mirren just played Maria in the film Woman In Gold. What did you think of her portrayal?
Helen embodies the elegance and sophistication and charm of Maria, but it's hard because I had such an intimate view of Maria. I'm just proud to be able to share with the world who Maria was on a deeper level in my book which is chock-full of actual Maria quotes and experiences.
Who is the real Maria?
A cross between Mary Poppins and Julia Child. She had a child-like curiosity and charm, and also had this wit about her.
What did you learn the most from Maria?
She was really the first woman that I ever loved. I feel like she opened up my heart and that I was becoming a better man and person through her elegance and through her love. I had always been interested in the arts, but she opened me up to a whole new world of culture.
Were you soul mates?
I really felt that way. She would look at me often and say "I wish we had met 70 years ago". And it would hit me harder than it would hit her because she would say that and move on, but I would be thinking "Aw man" because I have my whole life in front of me. And it was never physical or sexual but it was this other-worldly bond.
How has meeting her changed you?
She raised the bar. I don't want to be going around and being a person that she wouldn't approve of. I felt like I needed to raise my game up.
After Maria passed away, you went to Austria.
Maria died in February 2011 and I went to Europe a few weeks later to finish the book. During one of the last conversations Maria and I had, she told me that she wanted to take me to Vienna with her but that the doctors said that she was too old to make the trip. And I always promised her that we would go. And then the last conversation we ever had, she was on her deathbed and I was holding her hand and she said "Are you packed?" and I said "Am I packed? Oh you mean for Vienna? Yes the taxi is out front and I bought the tickets. Are you ready to go?" And she goes "Good" and squeezed my hand. That was the last time that we talked and I felt that when I went to Vienna, I took her with me.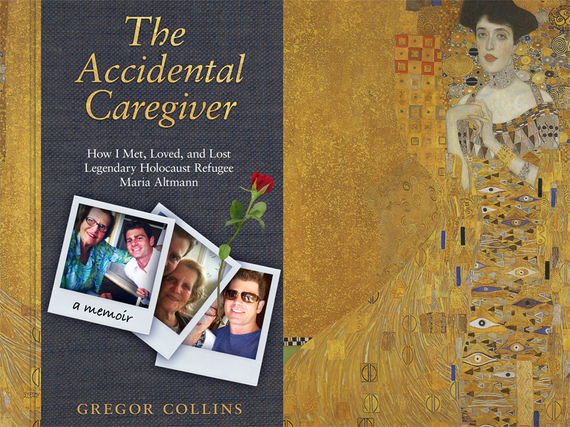 Tell me about your book The Accidental Caregiver.
My book is a modern-day version of Harold and Maude. It's a diary, in real-time, and is told in a raw and honest way. I don't hold back; every word of every page is just honest and open. The book talks about Maria's escape from the Holocaust and her time after living in Los Angeles. I really feel that I went thru the range of emotions writing this book, and it's been great to get feedback that readers are going thru the range of emotions reading it.
What did Maria's family think of the book?
They love it and it was a relief because if they didn't like it I thought I was going to crawl into a hole and die! Her son Chuck called me and said "Gregor, you did my mom justice!".
What's next for you?
I've turned the book into a script and a play, and we actually have a staged reading this week at the Austrian Cultural Forum.
If it's turned into a film, who would you dream of playing you?
I'm thinking of a Joseph Gordon Levitt or a James McAvoy or maybe Wes Bentley. It's funny because people ask me if I would play myself but, at this point, I'm too old to play myself!
How would Maria describe you?
She would always call me "elegant". No one had ever called me that and I would get angry with her because I didn't believe it. She would tell me that I have so much more inside me than I realize; she would pour the compliments on me. And compliments are hard for me to take but it also made me fear losing her more because she really loved me. Nothing ever starts and ends perfectly but this relationship really started and ended perfectly. Those three years of my life were perfect.
You can order your own copy of The Accidental Caregiver: How I Met, Loved, And Lost Legendary Holocaust Refugee Maria Altmann by clicking here
Popular in the Community