Throughout his career, Gregory Alan Isakov has displayed an ability to reach into musical spaces and create something new. In art, this is the essence of progression: pushing to invent and improve upon what exists.
Isakov's formidable power lies not only in his adept ability to delight with entertaining stories, make the abstract concrete, and provide an insight into the inexorable which life demands of us. His magic is heavily seated in his personal experience, as one who has tried, failed, tried again, and peacefully succeeded. His trajectory is as much a product of his sensitivity of sound as it is the prevailing beauty of serendipity.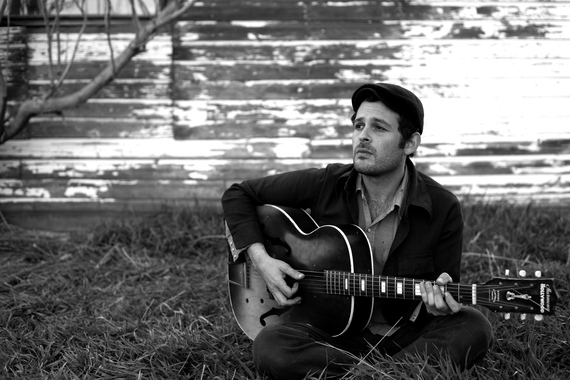 "I grew up in South Africa, in the later part of apartheid," said Isakov, who lives on a small farm he operates in Boulder, Colorado. "My dad was brilliant and he started a business in Philadelphia. At first, all I knew about America was the Wizard of Oz and Michael Jackson, and I was scared about tornadoes.
"I had a record player and played 'We Are the World,' and I remember studying the cover. I think Bob Dylan was the third one to sing (on the USA for Africa charity song in 1985). That was giant for me and also a lot of Paul Simon, and not so much the Simon and Garfunkel stuff, but Simon alone. When I was in Philadelphia, I was in some bands, metal and punk bands, and playing drums and electric guitar. My biggest influence was Tool. I never thought I would do music as a career until I came to Colorado to go to horticultural school. I met Kelly Joe Phelps. I got a rental car and opened for him and I am still doing it - that was 12, 15 years ago."
This incredible life animates Isakov constantly; from the first track of his first album (Rust Colored Stones, 2003), he seemed to be writing in the autobiographical mode of someone whose confidence was self-assured.
"I've always looked up to people such as Leonard Cohen and Bruce Springsteen and I've been enamored by their writing styles. I don't think I write anything like that. Take 'The Ghost of Tom Joad' (Springsteen, 1995) and he paints those amazing pictures, it would take a movie two hours long to paint that, and he can do it in one line. The songs and I have this relationship where I've never been able to put my finger on the process. It's a living thing - and I'm reacting to it all of the time. The song, 'Dandelion Wine,' the only thing I had for 8 months was a few lines and then one day it just finished itself, and it's not a long song. It's a relationship that you don't force it."
Punctured with wit, gloom, hope and spiritually charismatic verse, Isakov's music is an unexpected whim that can change one's whole perspective.
"There are a lot of spins and the whole music thing is a constant parade of delusion," said Isakov. "People see what they want and connect to what they want, connect a story, and that's a beautiful thing. It's like that whole delusion when you see your first grade teacher at the grocery store. I love that sense that we can have this dream about this person or that subject, which is serving us in some way, and you represent something in some way. Music is such a useful thing. I make records and spend time and try to do it as a complete piece of work. And there are a handful of people who appreciate that."
It is the nature of music - and a tribute to its power - that a few sounds can so capture the mind and dominate the memory that they form our sense of a time, event, or even era. Isakov's newest album, available June 10, is a highly original and daring collaboration with the Colorado Symphony. The eleven-track record features harmoniously united songs from Isakov's previous albums, 'The Weatherman,' 'This Empty Northern Hemisphere,' and 'That Sea,' 'The Gambler,' well as a new tune called 'Liars.' Songs that resonated strongly before have their core and heart brought to the transcendent constellation.
Isakov embarks on an orchestral tour this spring and summer. The event will feature Isakov and his band--Jeb Bows (fiddle), Philip Parker (cello), Steve Varney (electric guitar/banjo), John Grigsby (upright bass), and Max Barcelow (drums)--along with The Ghost Orchestra from Colorado (a symphonic ensemble featuring brass and string players, that includes members of the Colorado Symphony).
"It was a trippy collaboration and I didn't know if I could pull it off," said Isakov. "Having a writing background, I believe in having space and putting space in songs and records to spark a sense of place and space, and I was curious to see how, and, if, it would go with 75 other people playing along. I found a sweet place, darker, bigger, and a little more foreign. I normally make records for one person and a symphony is for a different medium. But playing a show and making a symphony record, I had the best of both worlds, and I was really psyched about it. The orchestra gives the crazy feelings of these well-dressed, well-versed people showing up - and I've gotten to be around some of the best musicians I've ever heard.
"When you see the symphony you hear music in these beautiful rooms meant for music, and it's intentional," said Isakov. "It is miles and miles from any other band venue -playing bars and setting up to head to the next venue. I've been in my share of noisy bars or when you hear the coffee maker happening. But this is a different experience. Music is so sacred and so majestic, and I heard the Colorado Symphony with Brandi Carlile, and I was blown away. It's amazing and hard and it could turn into a train wreck if you are not listening all of the time. Sometimes you don't know where things are going to land. We can really manifest what we want - and because of that weird, universal truth, I ended up working with the Colorado Symphony. Rooms meant for the symphony can get loud without being mic'd. It's like an amphitheatre where every instrument has a speaker in it and there is a kind of power there that's ineffable."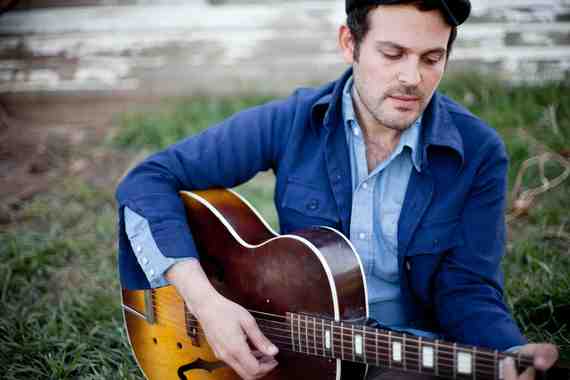 Isakov lives on a farm in Boulder, Colorado, where the land contains the origins of many of his ideas. Before he made Colorado home, Isakov dropped out of high school and hiked the Appalachian Trail with an 80-pound pack, and, perhaps unsurprisingly, the experience permanently changed his self-view. He fell in love with plants, gardening and the depth of ecosystems, and he didn't question why. He began to self-identify as a part of this big existing organism of life and transposed his newfound fascination with cells and cell structures into a love of gardening.
His farm is self-sustainable and it harvests for a small, local heirloom seed company. In addition to approximately 100 varieties of heirloom seeds, the farm raises sheep and chicken, grows myriad vegetables, as well as cultivates honey and medicinal cannabis.
"Farm work can be the loneliest job, too," said Isakov. "I enjoy gardening full time and I miss it. I've spent time alone planting fruit trees, running a side cutter - giant machines that cut right beneath the grass and where it comes out it in rolls - and then bringing in the compost, and starting again. Long hours in my own garden where every pine needle needs to be taken out of the bed. But music has never had a sense of desperation to me, which I find in the business a lot. If it doesn't work out it would be okay, because I love so many things. I do feel crazy blessed to do my art now. Yes, I know the struggle and the empty rooms and the thinking that, 'hey, maybe tomorrow night will be better.' Those feelings that it is clearly not working. When you have to do something, you figure out a way to do it. It's not about re-shaping the world, just a feeling of innateness, and that I need to do this, and need to figure out a way."
Isakov said that, despite whatever persona he has enacted in his public life, he clutches to shy, introverted tendencies.
"I don't think I've ever mastered it or have been able to get over that part of it," said Isakov. "I do have that feeling of pacing around like a mad scientist or an old person in a robe with cigarette burns, and I feel like that person. Once I start playing - then it's fine. It's not about me. It's about the songs. I focus on that and that's what really brings me a big blanket of peace around it. It's interesting because it can be extremely lonely, even in big rooms and a lot of people. You are far away from them and you meet them in a circus way, a picture or sign this, or you are wrapping cables into the night and no one is around. That's a trippy juxtaposition of what that room was like 20 minutes earlier. I am used to gardening alone all the time. One thing is that I travel and play with friends and it's a consciously group experience."
Where farm life allows him to focus productively on the goals of the earth, it doesn't take all that much for the singer-songwriter element in Isakov to begin thinking more seriously, more analytically.
"I could be walking downtown and see the headline of a newspaper," said Isakov. "It's the constant sense of noticing in the world and that's really part of being alive, and there is a lot happening. I went to a Buddhist college in Boulder and I've tried to notice when I am thinking too much and not be attached to the thought. You breathe and stare at the ground."
Both music and farming are Isakov's need to reach a higher state of consciousness - to tell a story by digging into his guitar or feel connected by digging into the dirt. When the artisan within discovers new terrain such as a partnership with a symphony orchestra, he feels it is his responsibility to cultivate it.
"I find emotion everywhere and I see the whole world as this fucked up, sad, happy, beautiful song. You can grab what you can from it or just let it be there."
Brian D'Ambrosio is the author of "Life in the Trenches," a collection of profiles of entertainment wrestlers, boxers, 1980s-era actors and contemporary musicians, including James McMurtry, Earl Campbell, Earnie Shavers, George "The Animal" Steele and "Rowdy" Roddy Piper.
Calling all HuffPost superfans!
Sign up for membership to become a founding member and help shape HuffPost's next chapter