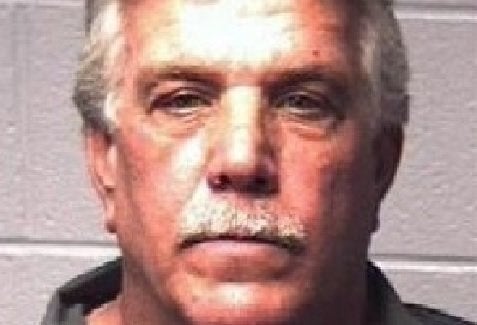 A jury on Friday convicted a Pennsylvania man of murder for killing his stepdaughter and having sex with her corpse.
According to area publication The Morning Call, a Northampton County jury deliberated less than 10 minutes before finding 54-year-old Gregory Graf guilty of first-degree murder and abuse of a corpse, in the 2014 death of his 33-year-old stepdaughter, Jessica Padgett.
The decision reportedly came just hours after the jury was shown a series of eight graphic videos that Graf took of himself sexually assaulting Padgett's body after he shot her in the head, prosecutors said.
While the videos were only shown to jury members, people seated in the courtroom were able to hear the audio -- including a moment when Graf spoke profanely to Padgett's lifeless body as he sexually assaulted it, The Morning Call reported. 
Authorities arrested Graf on Nov. 27, 2014, after Padgett's body was found on his Allen Township property.
According to The Express-Times, Padgett was last seen alive six days earlier, when she left her job at a day care center in Northampton. Police reportedly focused their attention on Graf after he gave them inconsistent statements.
At a press conference after the discovery of Padgett's body, District Attorney John Morganelli said Graf confessed to his involvement in Padgett's slaying.
"We know she died of a gunshot wound and we haven't excluded necrophilia as a possible motive in the killing," Morganelli told The Morning Call. "His possible motive was to have a sexual relationship with the body."
Graf married Padgett's mother, Danelle Graf, in 1997. She filed for divorce after his arrest.
"Recognize the ugliness and disturbing nature of this crime, and try to divorce yourself from that ugly video," defense attorney Jack McMahon told the jury after the graphic videos were played in court Friday.
McMahon did not call a single witness in Graf's defense. Instead, he suggested "something snapped" in his client.
"This is a man who through all these years has shown no evidence, in any way, shape or form, of conducting himself in such a despicable manner here," McMahon said.
Morganelli suggested to the jury that the killing was premeditated and noted that Graf had gone shopping for sex toys prior to the murder.
"Just because somebody does a depraved crime doesn't mean he just snapped," Morganelli said. "We have a lot of depraved crimes in this country by people who knew exactly what they were doing."
The first-degree murder verdict means Graf will automatically receive a sentence of life in prison without the possibility of parole.
PHOTO GALLERY
Infamous Serial Killers
REAL LIFE. REAL NEWS. REAL VOICES.
Help us tell more of the stories that matter from voices that too often remain unheard.