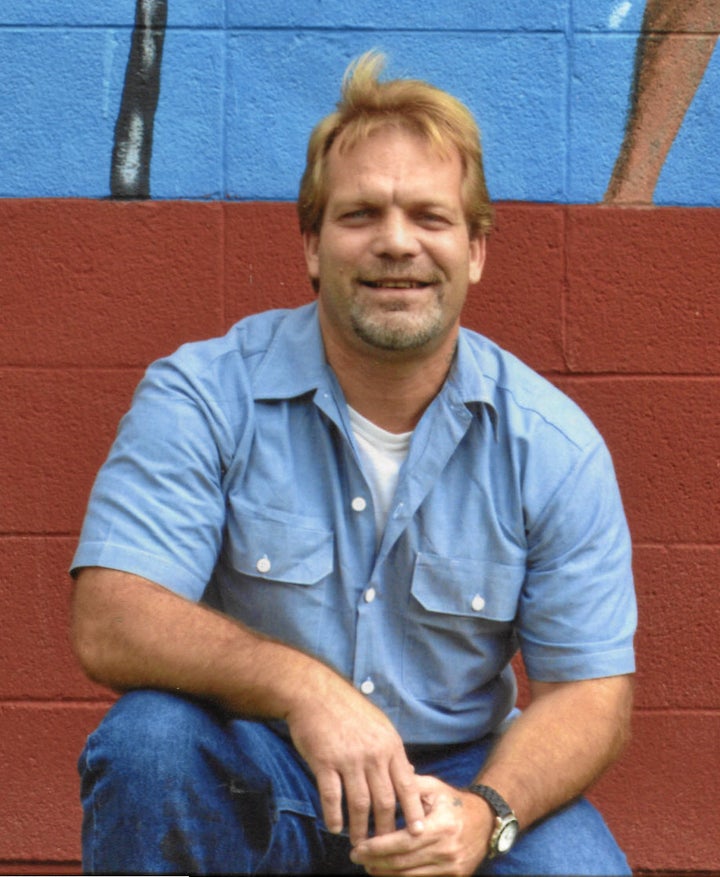 A Louisiana man imprisoned for a carjacking he says he didn't commit has served nine years behind bars, even though the prosecution's file contained crucial evidence supporting his claim that was never shared.
Like most people swept into the wrong end of the justice system, Gregory Hartshorn, who was 36 in 2007 when police charged him with the violent carjacking of a newspaper deliveryman, accepted a plea bargain. He decided it was better to plead guilty and take a 10-year sentence than to risk a trial with the threat of decades behind bars.
But Hartshorn said he didn't commit the crime he admitted. And two years ago, a lawyer found evidence to back up the claim in the prosecutor's own file.
"People have told me to just do my time," said Hartshorn, who has roughly a year remaining on his sentence. "If I really would have done what I got sent to prison for, I probably would. I would be like the rest of the guys -- watching TV, playing on the weight pile, doing all these things. But what drives me is that all my life I've taken responsibility for what I've done and I just can't accept this."
Hartshorn's claim of innocence went nowhere until 2013, when Louisiana attorney Overton T. Harrington searched the prosecutor's case file and found a 911 recording that appears to support Hartshorn's story.
"The 911 tape accurately depicts it was not a carjacking," Hartshorn's former attorney, Roger Jordan, told The Huffington Post.
The Jefferson Parish District Attorney's Office acknowledged the 911 tape wasn't handed over to Hartshorn or his lawyer prior to the guilty plea. But the office declined to do anything about the mistake. Hartshorn's petitions to reopen his case have been turned down by courts that said a police report of the crime noted the 911 call.
The DA's office said it "determined that Mr. Hartshorn was charged appropriately and that he entered a knowing and voluntary guilty plea in the case." The trial prosecutor made two requests for the recording, but didn't receive it until after the case was closed, the DA's office said. "As such, no discovery material or evidence was withheld from Mr. Hartshorn by this office."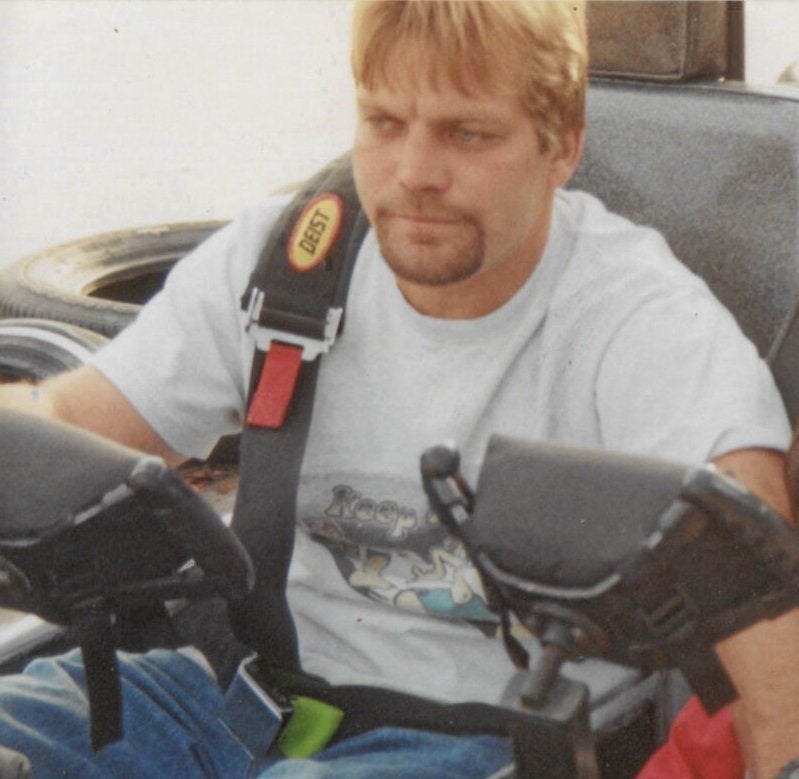 Gregory Hartshorn
Make no mistake, Hartshorn is no angel. He admitted he did steal the newspaper truck involved in his arrest. But the delivery driver wasn't in the truck, he said.
"He's not innocent," Jordan said. "But, he's not guilty of what they said he's guilty of, and now he's suffering with more years of his life for this mistake."
Plenty. Jordan said a theft charge likely would have resulted in a five-year prison sentence. A carjacking conviction could lead to a 40-year sentence. That choice, and the lack of evidence at the time supporting Hartshorn's story, prompted Hartshorn to accept the 10-year deal.
Hartshorn's case unfolded in Gretna on Feb. 28, 2007.
"I was intoxicated and in front of this gas station in Gretna," Hartshorn told HuffPost in a phone call from the Elayn Hunt Correctional Center in St. Gabriel. "I watched several cars pull up, and I don't know what I was thinking at the time."
One of the vehicles was the newspaper van driven by 58-year-old John Romano.
"He left his van running and went inside the gas station," said Hartshorn. "I jumped in his van and took off. I never spoke to him, never made contact with him."
That account differs from the crime report by the Jefferson Parish Sheriff's Office.
According to the report, Romano told police he was sitting in his vehicle with the motor running when Hartshorn yanked him out and sped off, dragging Romano until he fell off.
Public defender Claude Kelly was appointed to defend Hartshorn.
"I told him what happened and said if you get videotapes from gas station you'll see what happened," Hartshorn said of his lawyer. "Next time I seen him, he said there were no videos. I felt like he wasn't helping me, so I filed my own discovery motion. We had a hearing on May 25, [2007,] and the district attorney gave me a single sheet of paper with the police report."
Hartshorn said Kelly encouraged him during their next meeting to take a plea deal the prosecution was offering.
"He said, 'They're not going to believe you and there is no evidence to support what you're saying,'" Hartshorn said. "I later went to court and was told, 'Either you take this 10-year sentence or we're going to trial and you're going to get 40.' So I wound up taking the 10."
What neither Hartshorn nor Kelly knew was that the 911 tape was in possession of the district attorney's office. That discovery was not made until 2013, when Harrington took an interest in Hartshorn's case and found the recording in the prosecution file.
A transcript of the call made by a certified court reporter appears to corroborate Hartshorn's story that he stole the van, but didn't commit a carjacking, Jordan said.
On the call, placed from a nearby service station and not the gas station where the crime occurred, a cashier can be heard discussing the heist with Romano.
The cashier, according to the transcript, says to Romano: "You were in the back taking papers out when he jumped in front?"
Romano replies: "I was coming out of the store."
Jordan, a former prosecutor, said the 911 tape and physical evidence from the crime scene support Harrington's story.
"The van's doors had swung open and there were newspapers scattered all about the place," Jordan said. "If somebody was carjacked as they entered or exited, the back doors wouldn't have been open."
Hartshorn and Jordan said they believe the newspaper driver lied about the sequence of the events for fear of losing his job.
Jordan said he doesn't believe the prosecutor's office intentionally hid the 911 tape.
"It's just a mistake was made," Jordan said. "Unfortunately, the investigator for the district attorney's office had requested the 911 tape, but it didn't come in until after open-file discovery was given to the defense. So it sat in the district attorney's file and was never turned over."
Harrington, during his involvement in the case, sought answers from Romano.
"I called the guy up," Harrington told HuffPost. "And the guy said, 'Yeah, I was some distance away. I was about to get in the van, but no, I wasn't anywhere in the van.'" The admission meant Harrington couldn't be Hartshorn's lawyer, because he may have had to testify in court about his conversation with Romano. So he memorialized it in a sworn affidavit.
Romano didn't return HuffPost's calls for comment. Harrington died of a heart attack not long after his interview with HuffPost.
In addition to the 911 tape and Harrington's affidavit, Hartshorn's former defense attorney, Claude Kelly, signed an affidavit saying, "Neither a copy of the 911 tape nor any reference to its existence was provided" to the defense.
Kelly, who did not return a call for comment from HuffPost, wrote in the affidavit that if the 911 call had been available, "he would not have advised" Hartshorn to plead guilty.
Hartshorn isn't the only prisoner with a problem like this, Baton Rouge attorney Aidan C. Reynolds told HuffPost.
"The system is largely driven by fear," said Reynolds, who is not involved in the Hartshorn case. "Even in smaller misdemeanor cases, people plead guilty every day just to get out of jail. It's gut-wrenching -- personally and professionally -- to watch it happen."
In December 2014, Jordan met with the district attorney's office in an attempt to reach a resolution. The DA's office investigated, but decided, 'We're sorry, but we're not doing anything about it,'" Jordan said.
"I was a prosecutor for about 15 years, so I know how difficult it is to go back and change things -- especially with a plea -- but in his case, I saw there is direct evidence that he had not committed a carjacking," Jordan said. "A mistake was made and unfortunately Greg is suffering the consequences of this."
Harrington, in his final interview with HuffPost, said he was disappointed in the prosecutor's office.
"Right and wrong and good and bad ... has been replaced ... by winners and losers," Harrington said. "And these son-of-a-bitches could care less whether you're innocent or not. Once the investigators claim there is a case, they just want to win. They don't give a damn after that."
Support HuffPost
The Stakes Have Never Been Higher
Related
Popular in the Community