WASHINGTON -- A fun night appeared to be coming to a quiet end when Gregory Jackson Jr. and four others left his cousin's bachelor party early on the morning of April 21.
Walking near the Washington, D.C., convention center, the group came upon two men shouting at one another. One was in his car, blasting music. The other outside it. Suddenly, the mood changed.
More than a block away, Jackson and his friends walked in the opposite direction, hoping to avoid the shouting match. But then one of the men involved in the argument fled in his car, driving in Jackson's direction. That's when someone began shooting and Jackson found himself in the line of fire.
"Like anybody, we ran. But as we ran, I caught one of the stray bullets into my right calf," Jackson explained by phone from his hospital bed in Virginia on Thursday. "So after the bullet hit, I tried to hide until the whole situation was over and then a couple of my cousins came back for me and helped me up, and we called an ambulance."
The shooting was the painful culmination of an abhorrent week for Jackson, 28, who is the Southern region director for Organizing for Action, the post-election form of President Barack Obama's grassroots campaign organization, Obama for America. It was Jackson's job to build up community support for gun violence prevention legislation in the Southern region of the United States; he was shot only days after the bipartisan Manchin-Toomey amendment, which would have strengthened and expanded background checks for gun sales, failed in the Senate.
"Kind of ironic," Jackson told The Huffington Post.
On May 5, Jackson fielded a call from Obama himself.
"He gave me a call just to let me know that he was thinking about me," Jackson recalled. "And he just stated that he's pretty sad I had to learn first hand how and why this fight is so important."
Since the incident, Jackson has had five surgeries -- still has one more to go -- and after being released from the hospital, had to be sent right back when two blood clots formed in his leg.
He has felt the residual health effects in pain and in time. "That happened on April 21st and here it is, it's Thursday, May 9. I'm in the hospital," said Jackson, who is staying with his parents until his next surgery is scheduled, adding that his time between surgeries has been "discouraging."
He's missed work. As a self-described "active person," he's missed running and his usual workouts. And his schedule won't be back to normal anytime soon. "It will be another couple weeks, if not months, before I can get fully back into it," laments Jackson, who has been passing the time watching TV and reading books.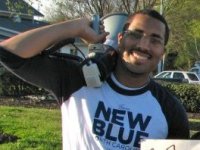 Jackson is one of many who have felt the impact of gun violence at a personal level. A recently released study found that in 2010, there were 3.6 gun homicides per 100,000 people in the United States, far more than other Western countries. According to a United Nations report [PDF], in 2009 there were 41 homicides as a result of gun violence in the United Kingdom -- a country of more than 60 million people. That's fewer than half of the number of homicides in D.C. -- with a population just over 600,000; in 2012, D.C. saw its lowest number of homicides since the 1960s.
Before April 21, Jackson was "pushing and pushing ... within different communities to get people more engaged on how they can have a voice" on gun violence prevention.
But that aspect of his job, that he describes as his "bigger contribution," if for the elephantine size of the task and perhaps of its importance, is taking a backseat for the time being, all because, as Jackson said, "sometimes you just truly are in the wrong place at the wrong time."
His own views of gun-violence prevention took shape while growing up in rural Virginia where he often went hunting with his father. Still, Jackson is a "strong supporter" of extending background checks, in addition to other gun control measures, something that has only been strengthened by his experiences.
"This traumatic experience," Jackson wrote in an email, "brought home how critical it is that our country's representatives take action to prevent these incidents from happening in the future."
Before You Go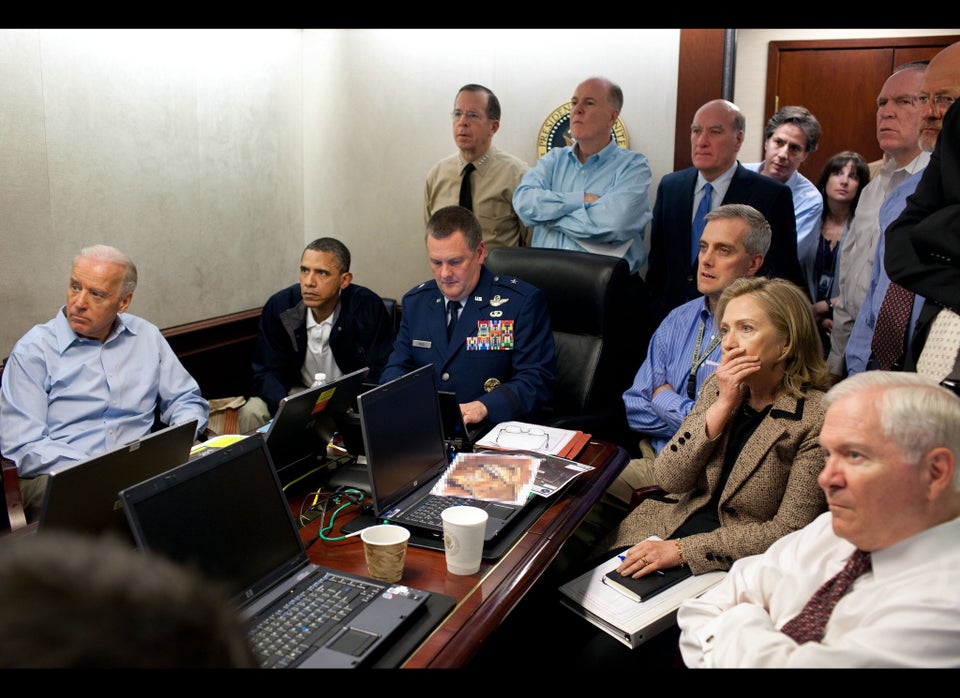 Most Iconic Photos Of Obama's First Term
Popular in the Community