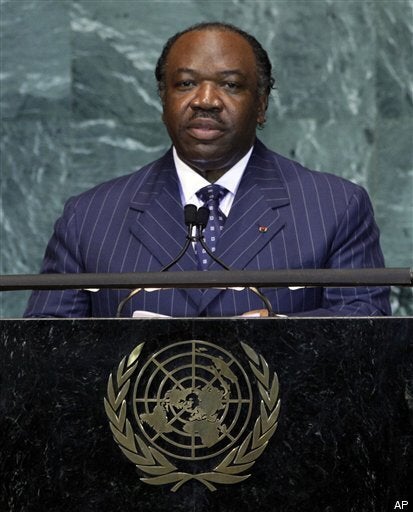 Protesters in the Central African nation of Gabon are looking for their own revolution in the wake of the tumult that toppled Egypt President Hosni Mubarak, saying that their president also stole an election and has presided over corruption. Gabon President Ali Bongo Ondimba shares at least one trait with Mubarak: he's friendly with U.S. leaders, including Secretary of State Hillary Clinton and Rep. Gregory Meeks (D-N.Y.).
In May, months after a disputed election in Gabon and a withering U.S. Senate report, Meeks, who represents the borough of Queens, praised the "smooth and swift transition" from Omar Bongo to his son Ali, and the latter's commitment to "eliminating corruption that has plagued Gabon in the past." Much of that corruption, critics allege, was overseen by Omar, who led the country for 43 years before his son took power.
Meeks' tip of the hat came after Ali Bongo visited the United Nations. While in town, the younger Bongo also met with U.S. Secretary of State Hillary Clinton, who called him a "valued partner." That was in keeping with longtime U.S. support of the Bongo family, which has controlled the tiny country of about 1.5 million people and its now-declining oil reserves since 1967.
A Meeks spokesperson did not immediately reply to a request for comment on Gabon. The congressman released a statement on Friday congratulating Egyptian protesters.
International relations consultant and Gabon observer Julie Owono said Meeks' position on Ali Bongo was "paradoxical," pointing to a February 2010 report from the Senate Permanent Subcommittee on Investigations which highlighted that both Omar and Ali Bongo have amassed "substantial wealth while in office, amid the extreme poverty of its citizens." French press reports claim that Ali Bongo spent 100 million euros on a mansion in Paris.
Meeks said last year that he was "particularly interested" in Gabon's role leading the Bank of Central African States (BEAC). Since then, an embassy cable has been released by WikiLeaks that includes claims from a BEAC source that Gabon had undertaken "brazen" defrauding of the bank. According to a source quoted in the cable, the Bongo government received millions of dollars in that affair.
Calling all HuffPost superfans!
Sign up for membership to become a founding member and help shape HuffPost's next chapter