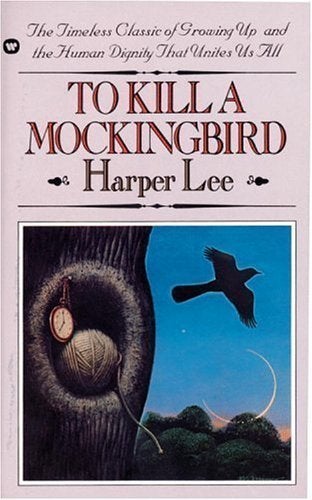 This month marks the 50th anniversary of To Kill a Mockingbird, Harper Lee's Pulitzer Prize-winning book -- and possibly the most powerful novel ever written. Translated into more than 40 languages, it has sold more than 30 million copies and still sells almost a million a year.
The narrative, set in the 1950s South, intertwines the innocent story of three white children, Scout, Jem and Dill, with that of a black man, Tom Robinson, falsely convicted of rape. The two stories converge after Scout's and Jem's lawyer father, Atticus Finch, agrees to defend Robinson. As events unfold, the children learn hard lessons about love and hate.
Fittingly, the film version, released in 1962 and starring Gregory Peck, may be the best-ever book to screen adaptation. Harper Lee said that in portraying Atticus, Gregory Peck played himself, always a gentleman, always striving to do the right thing. In 2003, the American Film Institute named Peck's Atticus the number one hero in film history. Peck said, "I put everything I had into it - all my feelings and everything I'd learned in 46 years of living."
When I first saw the movie, in my Alabama hometown, I was about Scout's age. That world--where blacks and whites drank from different water fountains and church ladies brought angel food cakes to the bereaved--was my world. I understood how the humidity turned ladies into "teacakes frosted with sweat and sweet talcum." I'd seen that happen to my grandmother on many a summer afternoon.
So I was naturally drawn to Atticus, the perfect father figure, and in my mind, Gregory Peck was Atticus. No matter what other roles he played, his velvet voice was always the one that had explained to Scout what a compromise is and why it's wrong to shoot a mockingbird. Today, when I re-read the story, I still see Gregory Peck. I loved everything that his Atticus embodied.
Twenty years after seeing the film, I moved to Los Angeles, where I had several opportunities to meet Gregory Peck. I corresponded with him and still keep above my desk his photo, inscribed to me and signed, "Your old friend, Atticus." A couple of years before his death, I got to sit down with him for a casual conversation about the film. It was a dream come true.
In all of these exchanges, he was gracious, genuine and generous. Although he and the film had millions of fans, he didn't seem to mind hearing from one more. Apparently he really was the kind of man he had portrayed.
His death at 87 saddened me, and I went downtown hoping to attend his memorial service at the Los Angeles cathedral. Those personally invited, including Lauren Bacall, Sidney Portier, Harrison Ford and Michael Jackson, got in first, with a password they'd been sent. The rest of us, a small motley group of admirers, waited outside and went in when everyone else was seated. More than 1,000 people were there.
During the service, when the password was revealed, I realized I could have just relied on my instincts to get me in. The word was "Atticus." Of course.
But maybe the most confirming evidence that Gregory Peck was Atticus Finch lay in who was selected to deliver his eulogy. It was Brock Peters, who played Tom Robinson in the film. In his remarks, he sang the Duke Ellington song, "They Say," and dedicated it "to my friend Gregory Peck, to my friend Atticus Finch."
How rare that an actor who portrays such a heroic figure on screen actually lives by those ideals and never lets us down. Harper Lee wrote a masterful story and told it deftly; the book stands on its own. But it has reached millions more through the film. How fortunate that we can watch Atticus Finch on screen and know that the actual guy inside the three-piece suit was equally a prince of a man.