It isn't warming up anytime soon, which means we're still in need of a mid-winter Caribbean vacation to keep us sane. Barbados, Barbuda, the Bahamas -- there are too many beautiful places to choose from!
So why not pick a wild card and head to Grenada?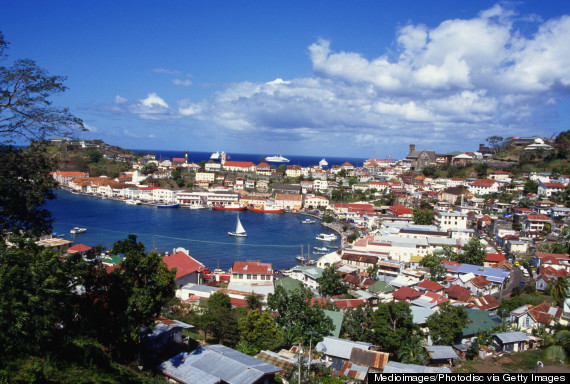 Grenada is an island country in the Caribbean Sea -- its main landmass is also known as "The Spice Island," and sometimes there's even a smell of nutmeg in the air. According to a recent KAYAK study, Grenada is also the top trending beach destination in the world.
Grenada has picturesque, colorful towns perched beside some of the clearest, bluest water in the Caribbean, which is probably what you're looking for about now, anyway.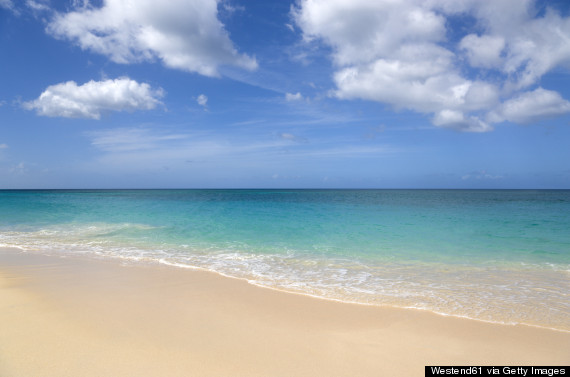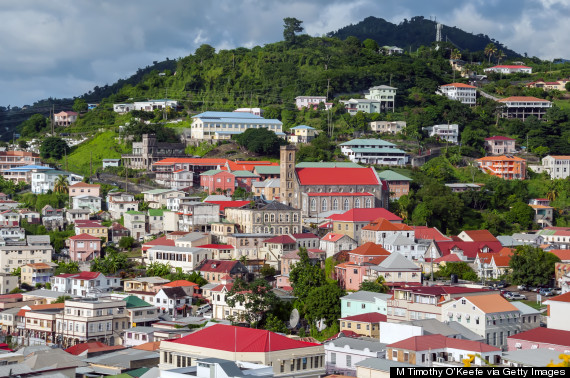 When you visit, check out a historic fort from the 1700s, shop and eat your way through St. George's (one of the most beautiful towns in the Caribbean), and take a hike or two.
Also make sure to stop in -- err, snorkel in -- to see an awesome underwater museum located in a National Marine Park. Just a boat ride away from St. George's or Grand Anse, the museum currently has over 60 underwater sculptures.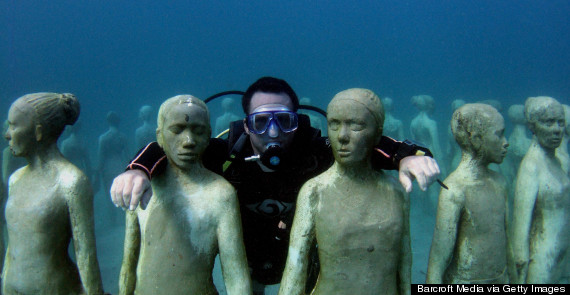 It's also just a quick plane ride away from Trinidad and Tobago, Barbados and St. Vincent, in case you're looking for an island-hopping adventure.
If we get lucky, we'll end up on this tiny beach with the most perfect view (and umbrella!).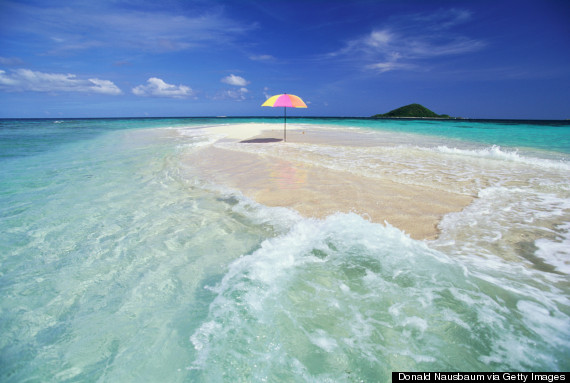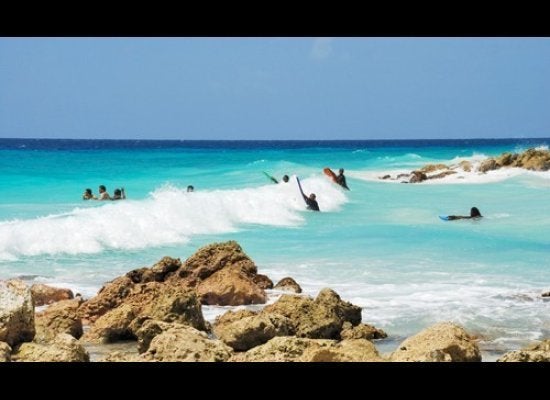 A Caribbean Island for Everyone